The following changes were rolled out to Condo Control during our November 24, 2022 release. Please review the release notes below carefully as some changes impact the way the system works.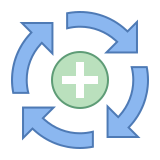 IMPROVEMENTS:
Users with Future Arrival Times Will Now be Shown on Report
We will now show users with future arrival time on the Visitor Details report based onthe selected time filter for arrival.
Ability for Staff Groups to Receive Emails when Residents Create New Visitors
We introduced a new "Email me when a resident creates a new visitor"email preference for staff groups. This preference will be available to users with access to the Security & Concierge console. Users will need to enable the preference to receive notifications.
Improvements to Violation Drafts
As part of addressing an issue with violations disappearing under Unit File when saved as drafts, we improved the flow of saving violation updates:
- adding a draft will not change the status of the violation but will just add a new update as draft.
- draft will only be visible to users in staff groups and not visible to residents. The draft comments/due date/vote list will be filled in the page when a violation with draft is opened.
- violations with draft updates will be shown both in Open and Draft filters.
- there can only be one draft for a violation.
- Violation Tracking Details report will now have a new column for updates: "Status".

BUG FIXES:
Fix to Classified Ads Count on List Page
We added a validation excluding deleted classifieds from the classifieds list page.
Fix to Date of Birth Field for Unit Residents
We addressed a validation issue with the setting forcing resident users to add date of birth when creating unit residents under My Account. Now if enabled, the setting will be mandatory only under My Account and will not affect adding/editing users from Unit File.
We fixed issues with mobile users being logged out from mobile apps after a short period of inactivity.
If you have any questions or need clarification on any of the changes, please contact support by creating a case at https://condocontrolcentral.zendesk.com/hc/en-us.