Please visit Stripe and click "Sign In" on the top right hand corner of the page.
1. Log into your Stripe Account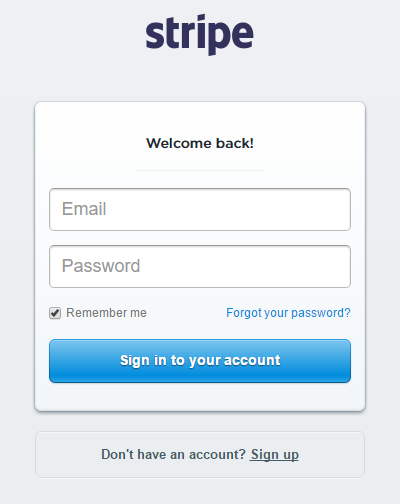 2. On the left-hand side of your dashboard, click on "Payments"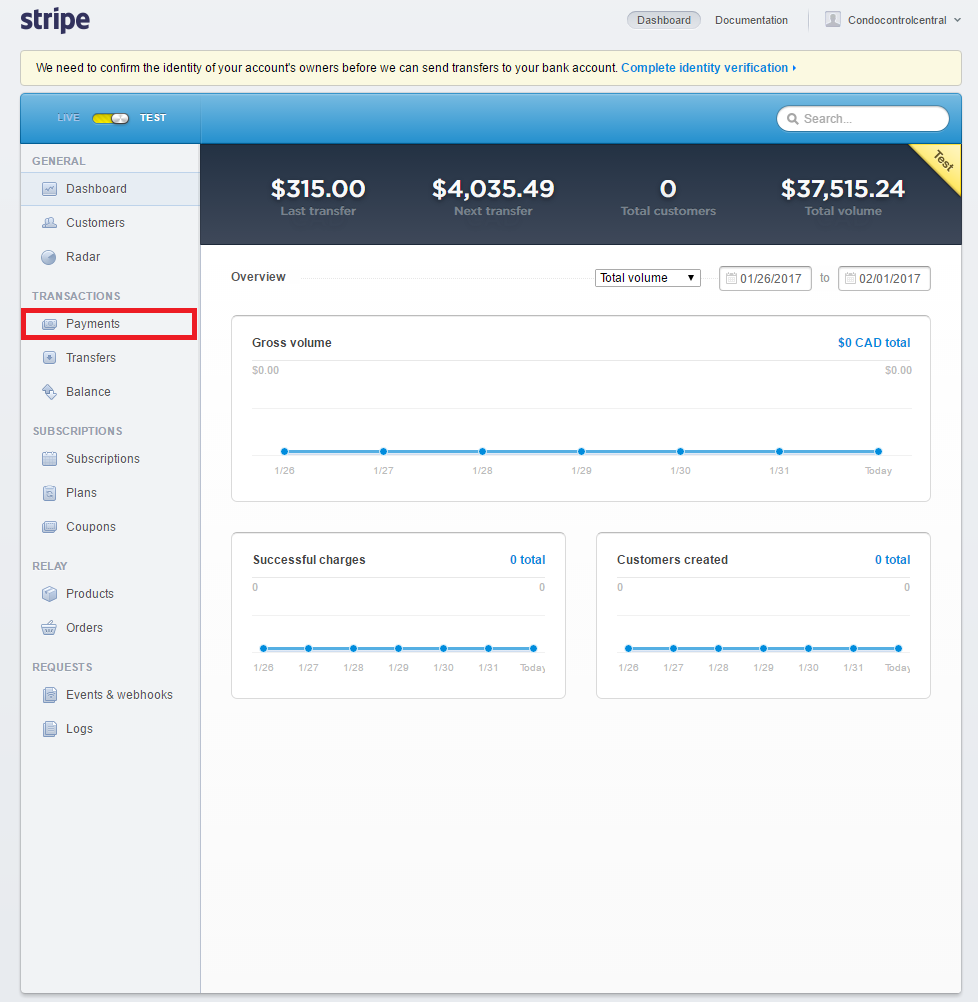 3. Click on the payment that you wish to perform a complete refund to. (If the payment was successful, the payment will be in blue font)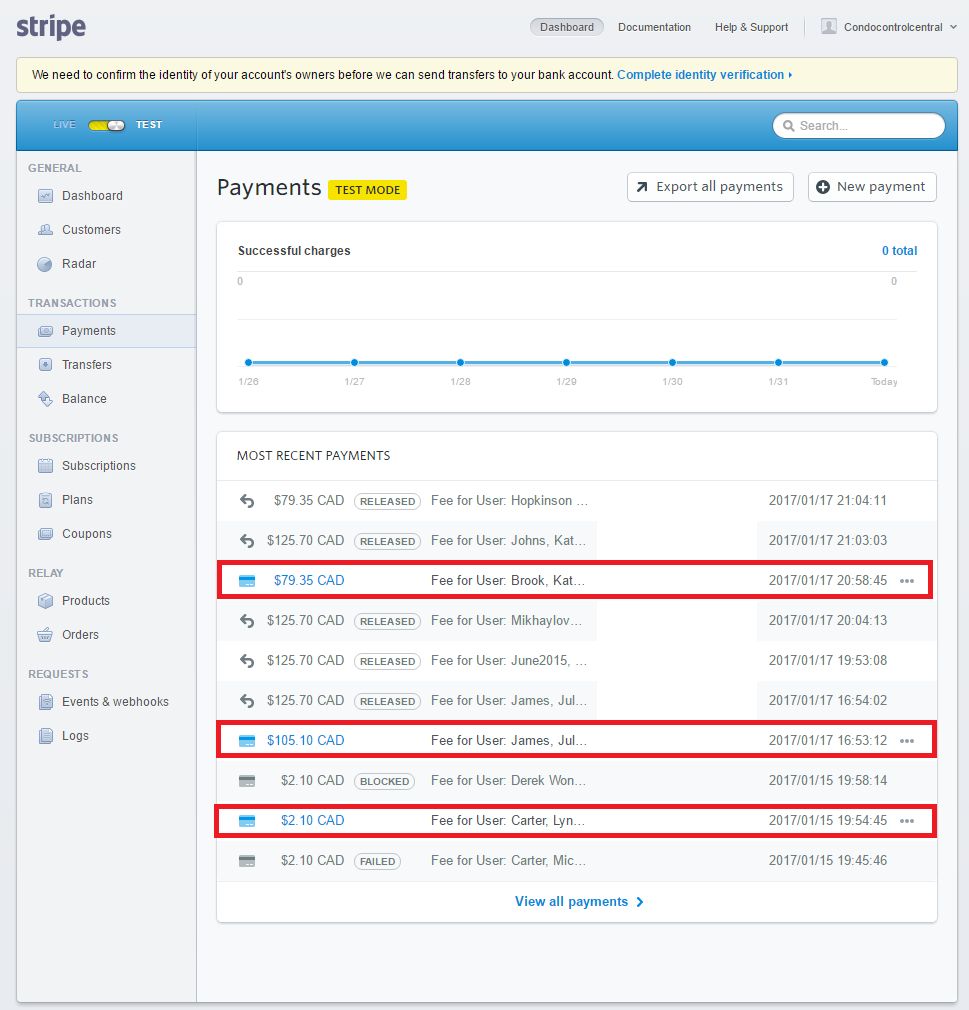 4. On the payment details page, click on "Refund" at the top of the page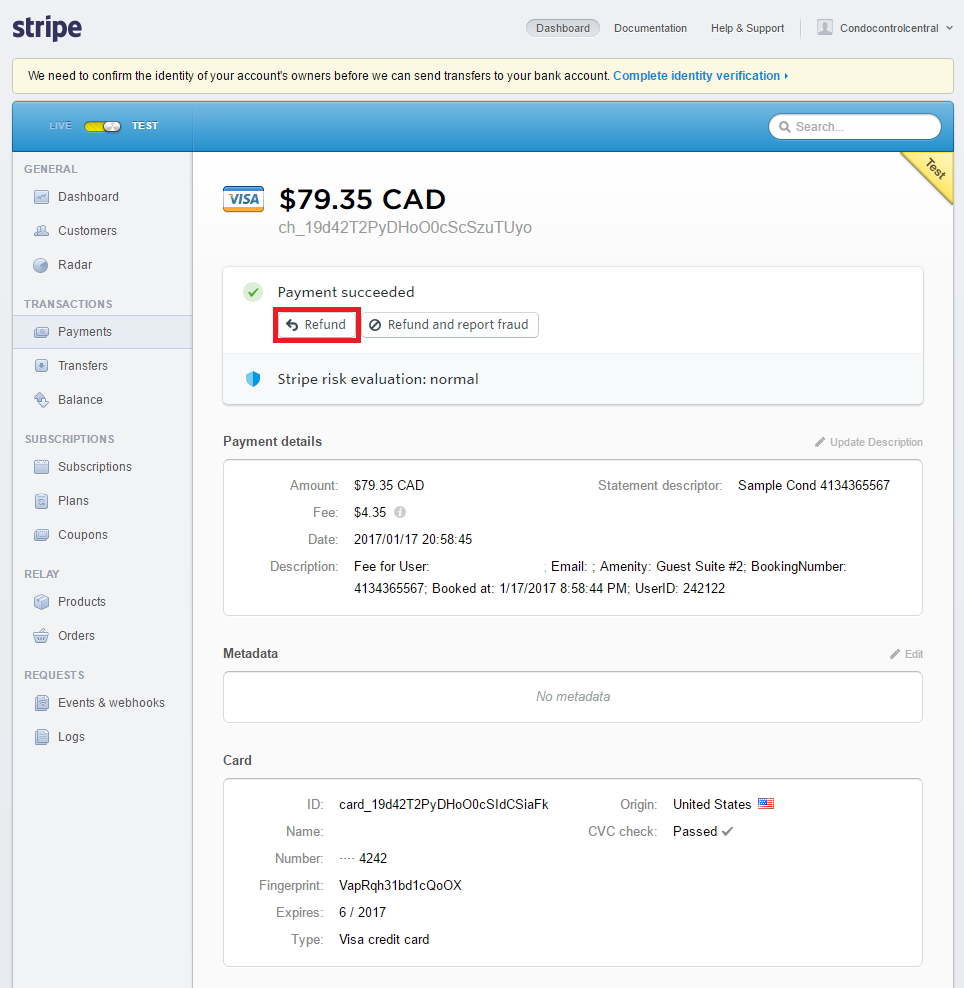 5. A pop-up box will now appear on the screen. To perform a complete refund, click on the option "Full Refund". Click "Refund".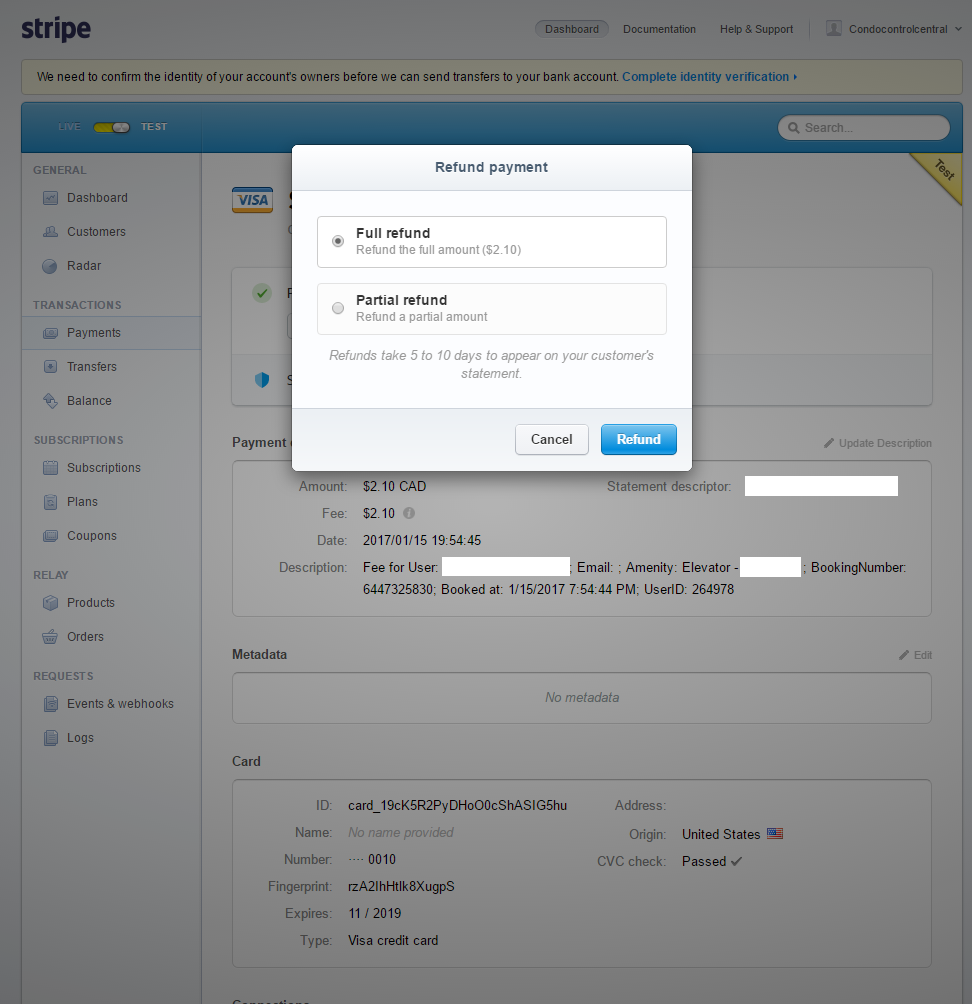 6. Once you click on "Refund" you will be re-directed to the same page with a message stating: "Payment succeeded and later refunded". *Please note: Refunds can take up to 5 to 10 business days to appear on your customer's statement*
7. Once you have completed the refund, on your payments dashboard page, it will now state "refund" beside the payment you performed the refund on.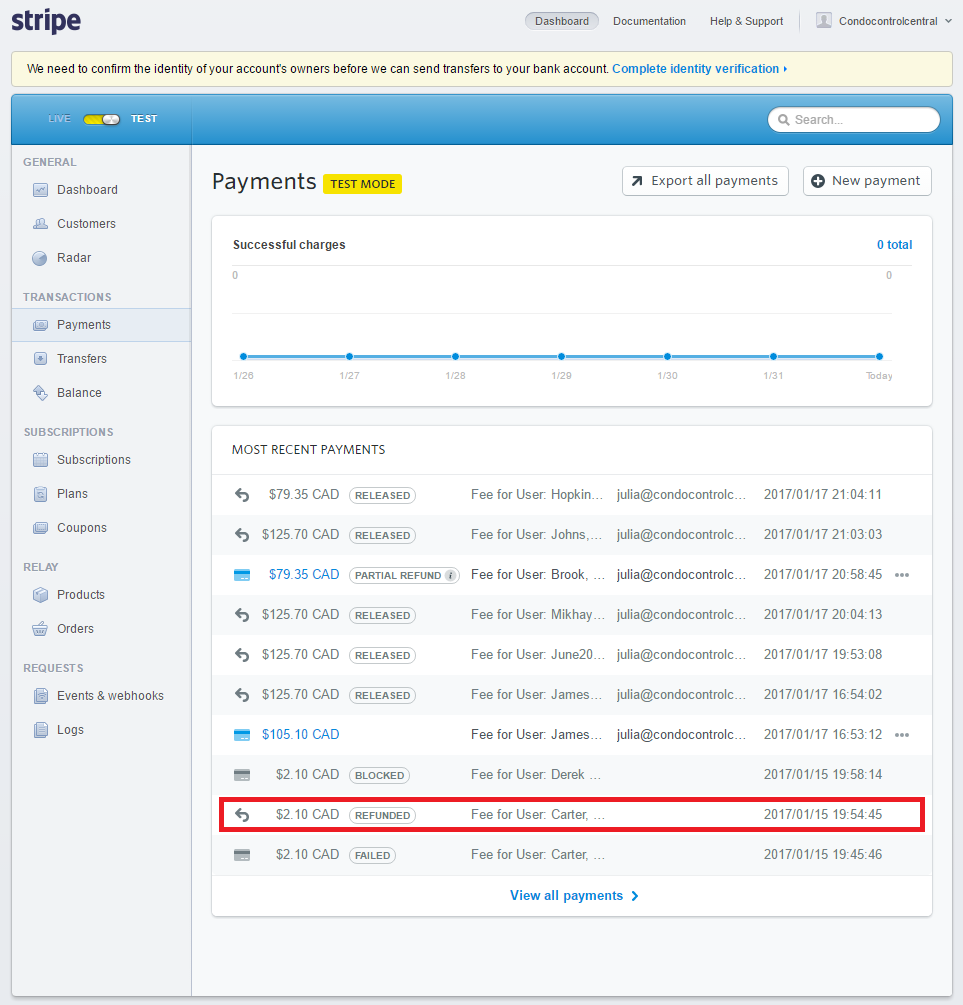 *PLEASE NOTE: THE AMOUNT THAT IS REFUNDED WILL BE CHARGED A 2.9% STRIPE TRANSACTION FEE*