The following changes were rolled out to Condo Control during our January 11, 2023 release. Please review the release notes below carefully as some changes impact the way the system works.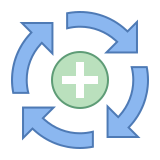 IMPROVEMENTS:
Improvements to Logic to Viewing Unit Residents
We improved on the logic behind showing unit residents to other residents from the same unit. Now if the user is in a custom group, they will only see other unit residents if they are a part of the same custom group and do not belong to any built-in group (owners, renters or residents).

BUG FIXES:
Fix to Ability to Edit Classifieds
We made a fix to editing classified ads from the web browser.
Fix to Violation Map on Mobile App
We addressed an issue with an error on the violation map when retrieving violations for a specific unit.
Fix to Group Name with Special Character
We addressed an issue with group names containing special characters like "é". Now the system will allow such characters.
Fix to Submitting Proxy Vote
We addressed an issue that occurred when submitting proxy vote when the default nominee response option exceeded 100 characters.
Fix to Voting on Violations
We addressed an issue with violation update notifications not generating if a violation with a voting component was updated with an internal comment.
Fix to Asset Custom Fields
We addressed an issue with asset custom fields not retaining uploaded values when approved by administrators.
Fix to Parking Passes Issued for the Same Parking Spot
We addressed an issue that made it possible for different users to each generate a pass for the same parking spot at the same time.
Fix to Invoice Status Change
We addressed an issue with invoice statuses in cases where an invoice is declined. Now if any of the approvers decline an invoice, the invoice status will automatically change to draft and can be resubmitted for review.
If you have any questions or need clarification on any of the changes, please contact support by creating a case at https://condocontrolcentral.zendesk.com/hc/en-us.