The following changes were rolled out to Condo Control during our January 25, 2023 release. Please review the release notes below carefully as some changes impact the way the system works.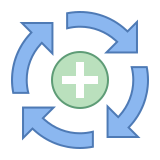 IMPROVEMENTS:
Ability to Add Assignees to Maintenance Activities
We added a couple of improvements to maintenance activities:
- added new permissions for maintenance feature: "Can be Assigned Maintenance Activities" and "Can View Maintenance Activities"
- added ability to assign a maintenance activity
- added email notifications and email preferences about new maintenance activities being assigned or edited
- improved search on maintenance activities list page
Improvements to Valet Parking Functionality
As part of our gradual improvement of valet parking feature we rolled out some changes to the web functionality:
- security users are now able to request vehicle on behalf of residents from web
- security users can request multiple vehicles at the same time
- security users can request vehicles for a future date and time
- security users can cancel vehicle request from Valet Parking dashboard or under Security & Concierge console
- history records will be created if valet request is cancelled by security users
Improvements to QuickBooks Online Export of Receipts
As part of continuous improvement to the QuickBooks Online integration, we will now be sending payment reference number to QuickBooks Online when payment is exported from Condo Control to QuickBooks online. These details will be stored under "Reference no." field on QuickBooks Online payment record page.

BUG FIXES:
Fix to Downloading Service Request Details from Unit File
We addressed an issue with incorrect formatting of service requests details downloaded in a pdf format from Unit File > Related Activity tab.
Fix to Editing Quote Requests
We addressed an issue with users not being able to save edits to quote requests.
Fix to Unit Ledger Balance Calculation
We addressed an issue with calculation of Open and Overdue balances for Unit Ledger feature. Only subtotal and tax amount (if any) will be included in calculations, service fees will be excluded.
Fix to Duplicate Approval of Amenity Bookings
We addressed an issue with double-clicking on approve amenity booking page resulting in duplicate history records.
We addressed an issue with some resident users getting an error when trying to access their account. The issue was linked to assets imported without a barcode.
Fix to Overnight Visitor Parking Limitations
We addressed an issue with some users being able to exceed the maximum of their overnight passes.
Fixes to Quickbooks Online Multi-Unit Import
We addressed remaining issues with commerce and property data import and export.
If you have any questions or need clarification on any of the changes, please contact support by creating a case at https://condocontrolcentral.zendesk.com/hc/en-us.