The following changes were rolled out to Condo Control during our February 8, 2023 release. Please review the release notes below carefully as some changes impact the way the system works.

NEW:
We are rolling out a new Asset Custom Report. It will be available from the Asset Management list page. The new report is more flexible than our standard reports and allows admins to incorporate all individual asset custom fields. Users will be able to select the asset type and asset status before running a report. The new report can also be exported in Excel or printed out.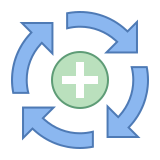 IMPROVEMENTS:
Maintenance Feature Improvements
We added a couple of improvements to maintenance feature:
- calendar view for maintenance activities
- ability to create recurring maintenance activities (user can edit the whole recurrence and delete individual occurrences)
- ability to assign a colour code to maintenance systems for easier identification
Ability to Pay for Selected Invoices (QuickBooks Online Multi-Unit Integration Only)
We added functionality allowing residents to make payments for selected unpaid invoices under My Account. The same functionality is available to admin users under the Unit File > User Details > Transactions tab.
Users will also be able to filter the transactions list page by multiple time ranges: 2 years, 1 year, 90 days, 60 days or 30 days.
Ability to Retrieve Sub-Customer Transactions (QuickBooks Online Multi-Unit Integration Only)
We will now allow users to retrieve account balances of owners with sub-customers on QuickBooks Online. Owners will now see balances and transactions for their own and sub-customer accounts under the My Account > Account Balance tab.
Short Term Rental Stay Details Import
We will now allow admins to import short-term rental stay details from a workspace setup page. Users will need to download a template and fill out the mandatory fields in the Excel file before reuploading.
Sorting of Related Units in Alphanumeric Order
Related units for a user will now be sorted in alphanumeric order under Unit File and My Account.
Improvements to Unit Ledger Functionality
We added a couple of improvements to unit ledger functionality to accommodate online payments:
- online payments will now be automatically applied to clear the outstanding invoices. Invoices will be cleared based on invoice creation date with the oldest unpaid invoices being marked as paid first.
- online payments will now be counted towards overdue balance amount
- online payments will now be part of calculation in the Accounts Receivable Aging Summary report
- void invoices will now be excluded from calculations in the Accounts Receivable Aging Summary report
- fix to calculation of outstanding balance and payments collected widgets on Unit Ledger list page

BUG FIXES:
Fix to Printed Service Requests
We addressed an issue with HTML code being shown on printed service requests.
Fix to Error on Setup Page for Store Settings
Users will no longer see an error on setup page > store/payments in case they didn't have any store products added.
Fix to Reassigning Amenity Bookings
We addressed an issue with unit number not being updated on amenity details page when amenity booking is reassigned to a user from a different unit.
Fix to "Requested by" Field on New Service Request Page
We addressed an issue with "Requested by" field not allowing to select users without a unit in case workspace setting "Allow to search requestor by unit address" is enabled.
Fix to User Groups for Unit Residents
We addressed an issue with deactivated groups being shown for unit residents under My Account.
Fix to New QuickBooks Online Multi-Unit Sync
The new multi-unit sync imports users if the notes section for the user is filled out in the specified format. Users with a note in the format "Units []" should not be imported to Condo Control. We addressed an issue with such users still being imported without an assigned unit.
If you have any questions or need clarification on any of the changes, please contact support by creating a case at https://condocontrolcentral.zendesk.com/hc/en-us.