The following changes were rolled out to Condo Control during our May 24, 2023 release. Please review the release notes carefully as some changes impact the way the system works. A video summary is available at the end of the article.

NEW:
We introduced a new "Vendor Summary" report listing details of all vendors. Users can also download vendor details from the vendor list page.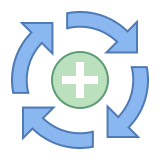 IMPROVEMENTS:
New Features Added to Community Data Sheet
We recently introduced a new feature, "Community Data Sheet," that provides a comprehensive overview of a community to all portfolio users from one place. The Community Data Sheet will now be available from the workspace level if the community is part of a portfolio.
In addition to community details, contact information and a management team list, the Community Data Sheet will now include a list of the Board of Directors, and a Notes section.
Users can also customize management and board of directors' position titles, define expiry terms for directors, and add general notes about the property.
The Community Data Sheet can also be exported in .docx format.
Improvements to Amenity Booking, Store and Online Payments Reports
All reports can now be filtered by the payment provider and payment method.
Improvements to Accounts Payable Invoices Report
We added the invoice payment status field to the existing Accounts Payable Invoices report.

BUG FIXES:
Fix to Push Notifications Delivery Delay
We addressed an issue with a delay that occurred when sending push notifications to mobile devices.
Fix to Assets Pending Approval
We addressed an issue with some custom fields not retaining their value in the "After" field on approve asset pages.
Fix to File Library Bulk Action Changes
We addressed an issue impacting bulk moves and deletions of file library files and folders.
Fix to Future Visitor Parking Passes
We addressed an issue with automatic sign-ins of visitor parking passes created with a future date
Fix to Account Balance for Some VMS Users
We addressed an issue with account balances showing incorrect amounts for some users imported from the VMS integration.

VIDEO SUMMARY:

If you have any questions or need clarification on any of the changes, please contact support by creating a case at https://support.condocontrol.com/hc/en-us