The following changes were rolled out to Condo Control during our August 23, 2023 release. Please review the release notes carefully as some changes impact the way the system works. A video summary is available at the end of the article.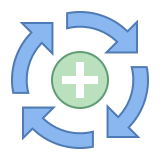 IMPROVEMENTS:
New Email Notification for Residents about Unit Visitors
We have introduced a new email notification that is sent to residents when a new visitor is logged in or signed out by security using the Security & Concierge console. This notification will be generated if the new email preference "Email me when a visitor is created and signed out of my unit" is enabled.
Improvements to Invoice Attachments in Accounts Payable Feature
We now allow admin users to add or remove attachments to accounts payable invoices until the invoice is added to a payment batch.
View Number of Added Comments on Invoice List Page
We have made an enhancement to the invoice list page by adding an indicator to show whether there are any comments on an invoice. This improvement will help users quickly identify invoices that might require further discussion.


BUG FIXES:
Fix to Violation Tracking Details Report
To resolve an issue with errors on the violation tracking details report, we have adjusted the default filter. Now, by default the report will display violations created in the current month specifically, instead of showing all violations.
We have resolved an issue on the vendor list page. The page has been updated to exclude archived vendors and will now only display active vendors by default. This adjustment ensures a more streamlined and accurate vendor list experience.



VIDEO SUMMARY:

If you have any questions or need clarification on any of the changes, please contact support by creating a case at https://support.condocontrol.com/hc/en-us