The following changes were rolled out to Condo Control during our September 20, 2023 release. Please review the release notes carefully as some changes impact the way the system works.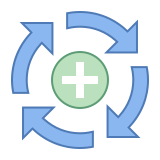 IMPROVEMENTS:
Visitor Details Report Enhancement
If community has Paid Visitor Parking setting enabled, collected fees can now be tracked in the visitor details report. 

 BUG FIXES:
Fix to User Registration Report
We resolved an issue causing the user registration report not to load on workspaces with a large user database.
Fix to Purchase Order Search
We addressed timeouts in purchase order searches for communities with a large number of purchase orders.
The issue related to outstanding balances for deactivated units has been resolved.
Fix to Email Preferences on Mobile App
Email preferences on the mobile app will now display correctly based on user groups.
Fix to Future QuickBooks Online Invoices
We fixed an issue with QuickBooks invoices having future dates that were affecting the total balance displayed under the Account Balance tab.
If you have any questions or need clarification on any of the changes, please contact support by creating a case at https://support.condocontrol.com/hc/en-us