The following changes were rolled out to Condo Control during our October 4, 2023 release. Please review the release notes carefully as some changes impact the way the system works.

COMING SOON:
Advanced Search on File Library (BETA)
We are thrilled to announce that in a couple of weeks we will be introducing an enhanced search experience in our File Library module.
This upgrade will allow users to search within file contents, not just by file name and tags. Results highlight keywords in file titles and content previews for faster insights. Please note that the global "Quick Search" remains unchanged, fetching results from various areas.

Advanced search will be available exclusively to clients on a premium subscription package during our beta phase. If you are interested in the beta version of the feature, please reach out to your dedicated CSM for more details.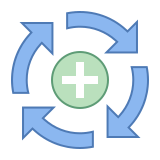 IMPROVEMENTS:
We've expanded our vehicle make options in the database. New options will be available when adding a new vehicle on Unit File or registering a new vehicle on Security & Concierge Console.
BUG FIXES:
Fix to Violation Viewing on Android Mobile App
We resolved an issue where users with specific permissions couldn't view violations on the Android mobile app.
Fix to Special Consent Document Report
An issue with the special consent document report showing users who didn't provide consent has been fixed.
Fix to Store Module Loading Time on Communities with a Large Number of Store Orders
We addressed an issue affecting the store module's loading time in communities with 1000 or more store orders.
Fix to Portfolio Settings Page
An issue with the Portfolio Settings setup page being unavailable has been fixed.
Fix to Images Attached to Violations
We resolved an issue related to images attached to updated drafts prepopulating on all violation drafts.
If you have any questions or need clarification on any of the changes, please contact support by creating a case at https://support.condocontrol.com/hc/en-us