If your condo makes use of the Condo Control tablet application, you can capture signatures for visitors, packages, keys, and permissions to enter. The system will prompt you whenever a signature needs to be captured.
1. Select the package from the activity stream in the Security & Concierge tab.

2. Click "Release Package".

3. Enter who it was picked up by and if applicable, the ID Type and ID Number. Then, select Submit.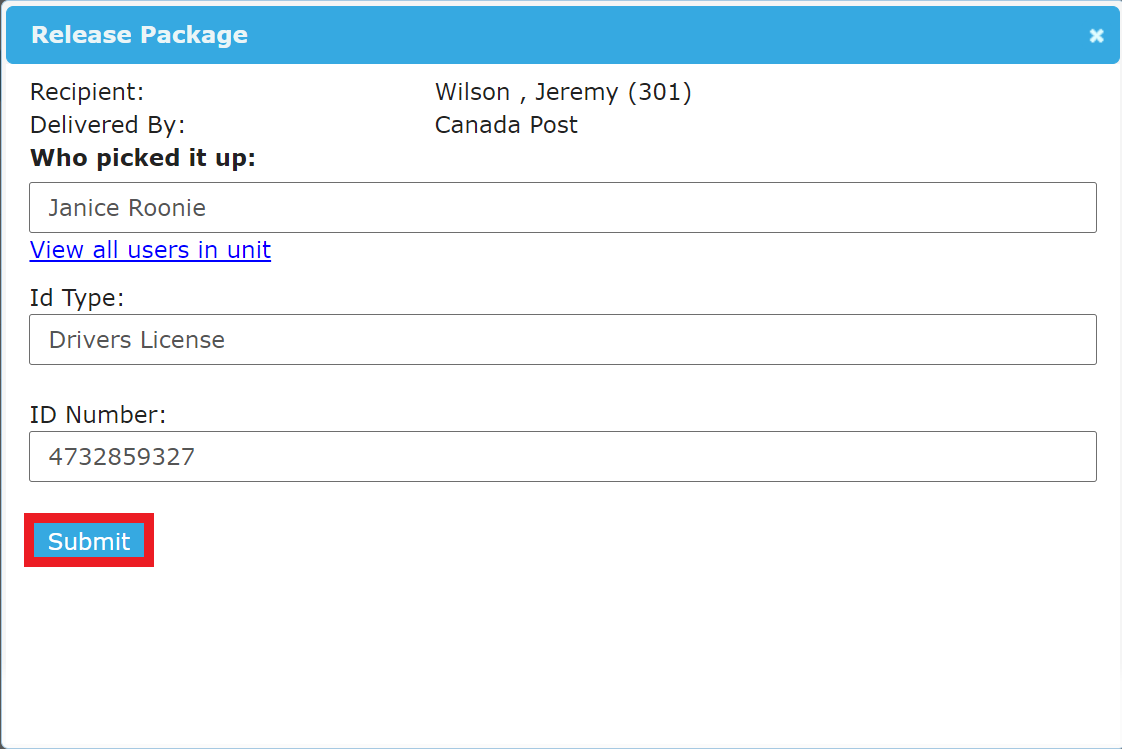 4. Tap "Capture Signature" on the tablet and pass the tablet to the recipient.
5. When you select the package from the activity stream, the recipient's signature will be on file.