To update an existing task:
1. Log into Condo Control. You can access the tasks page by clicking on "Tasks" located in the left menu.

2. Click the pencil beside the task you wish to update.

3. Click on the "Updates" tab or click on the update button on the task tab. (Here you can see the previous updates and followers of the task that you have selected.)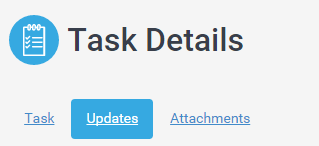 4. Scroll down to the bottom of the page in order to add an update to the task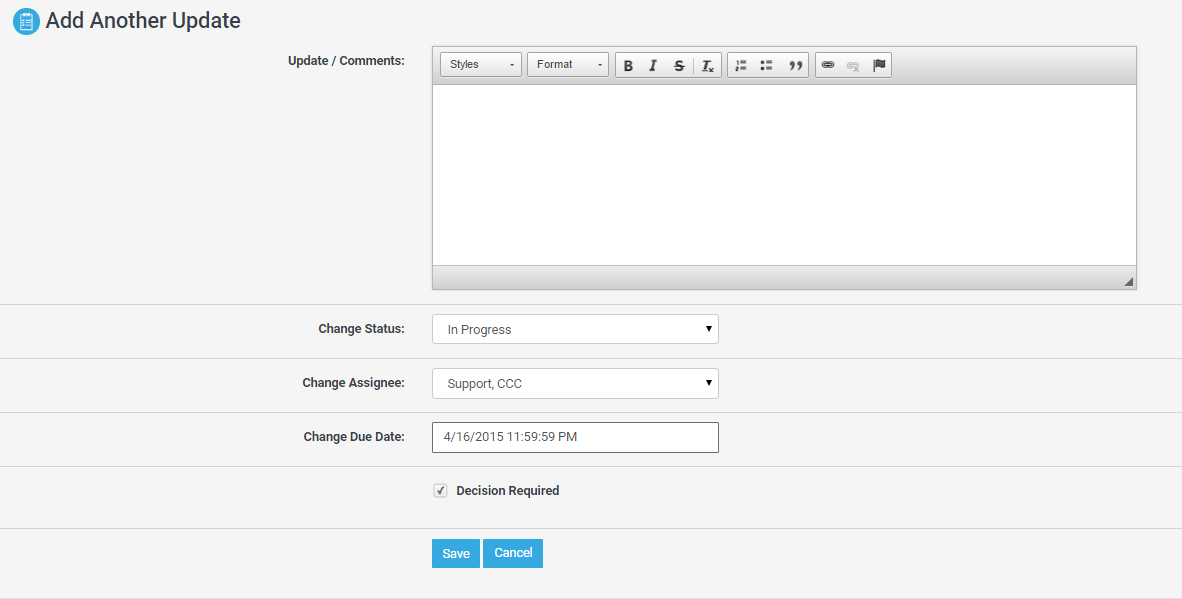 6. Click Save to add your update to the task.
7. If you would like to upload an attachment, click on the "Attachments" tab and click on "Upload File".