To change your language preference so that Condo Control displays in a different language:
1. Login to Condo Control at app.condocontrol.com/login.
2. Select My Account from the left side bar.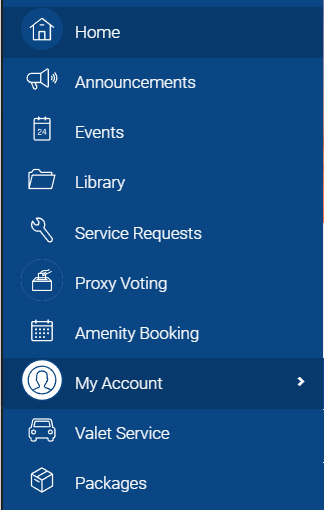 3. Under the User tab, you can change your language preferences by selecting the Pencil icon beside "Language Preference".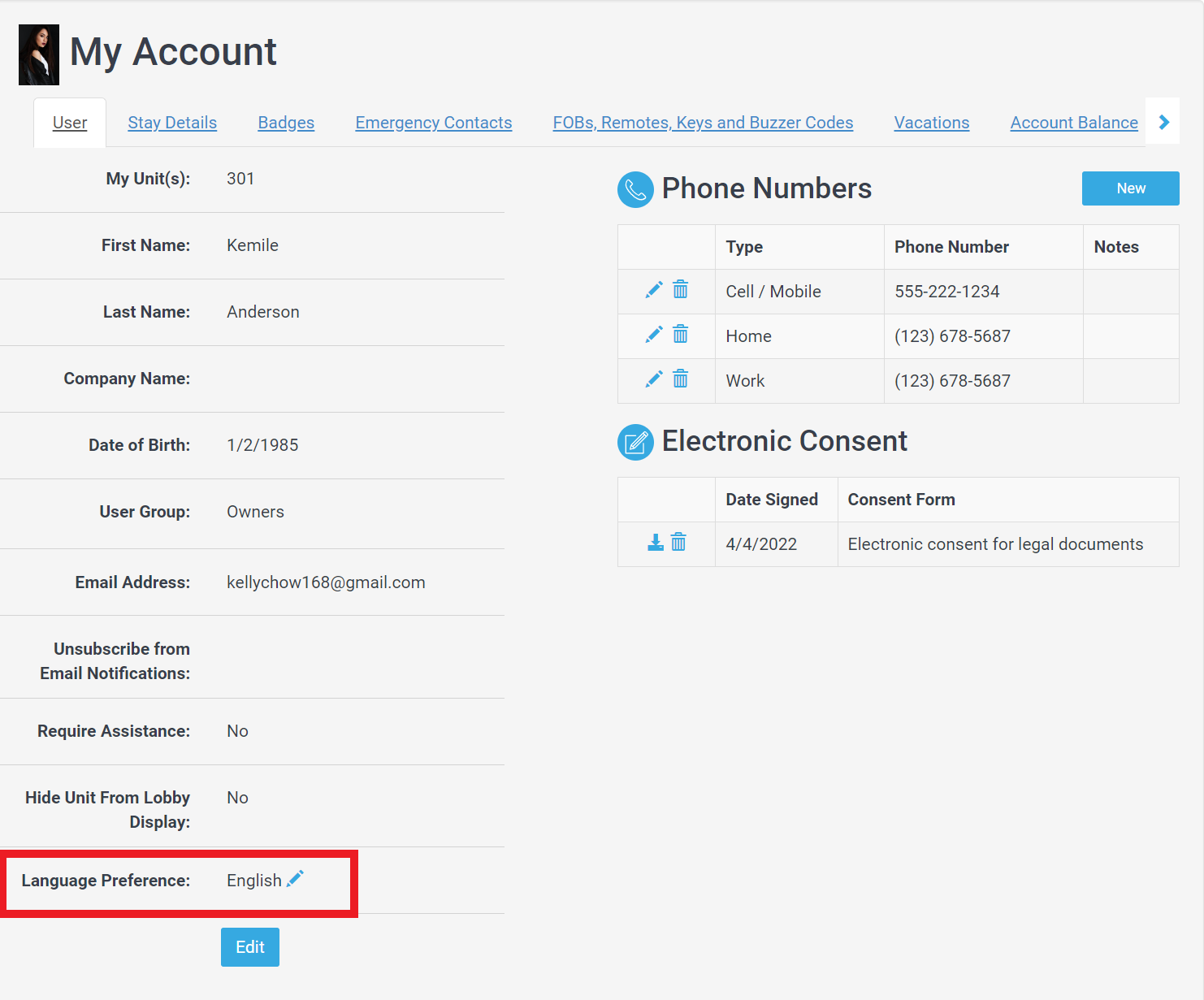 4. Select your preferred language from the "Language Preference" drop-down menu.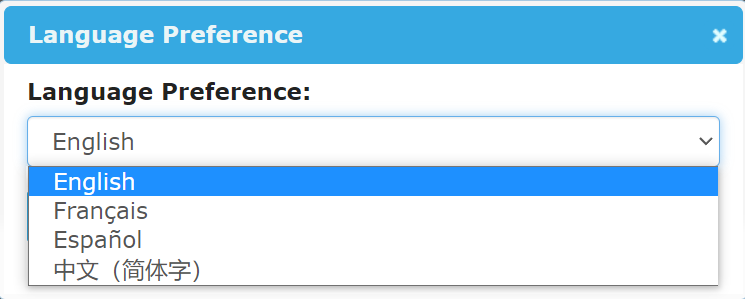 5. Click Save.

Once you save your changes, the system should automatically be translated to the language you selected from the drop-down menu.