To register your account through the Browser app, review the Set Up Your Account Browser Registration article.
To Log into Condo Control:
1. Open a web browser (Google Chrome, Firefox, Microsoft Edge etc.)
2. Click on the address bar and enter "condocontrol.com" and press enter.
3. Click on Login located in the top right corner of the webpage.

4. Enter your email/username in the first blank and password in the second blank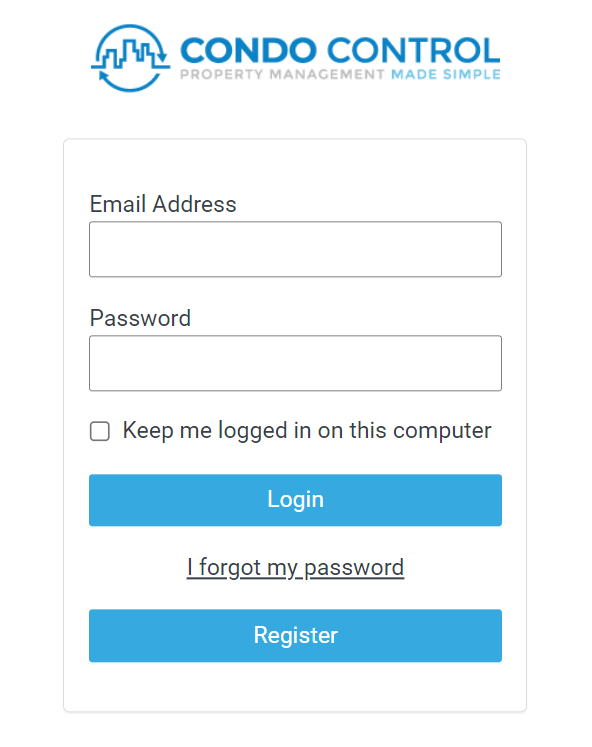 5. Click Log in.