In order to re-assign a task, follow these steps:
1. Select Tasks from the main menu.

2. You can use the search bar to search for the task you wish to re-assign or use the drop down menu to filter the tasks by status.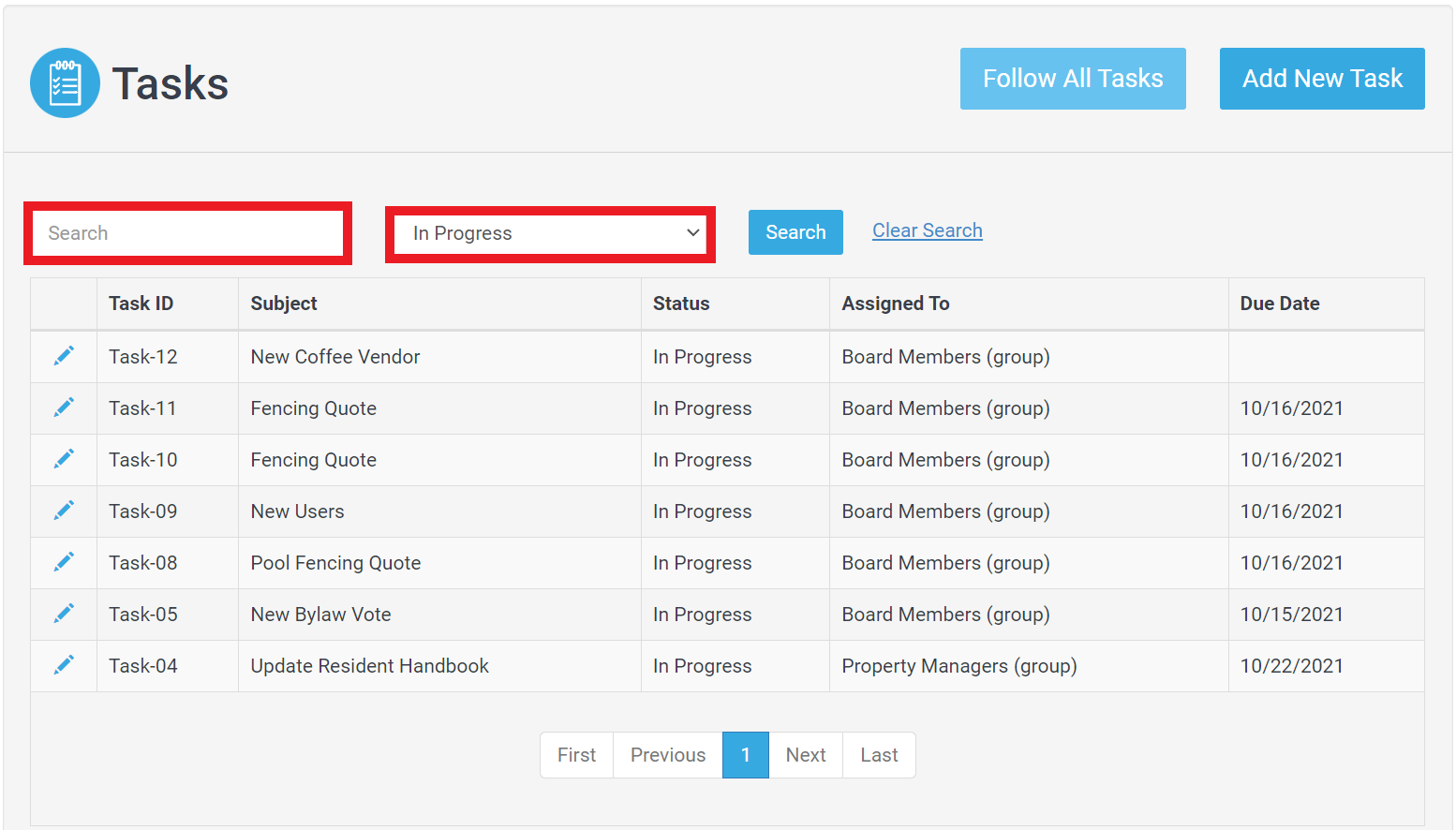 3. Click on the pencil icon for the task you wish to reassign.

4. You can change the assignee by selecting from the Change Assignee drop down menu.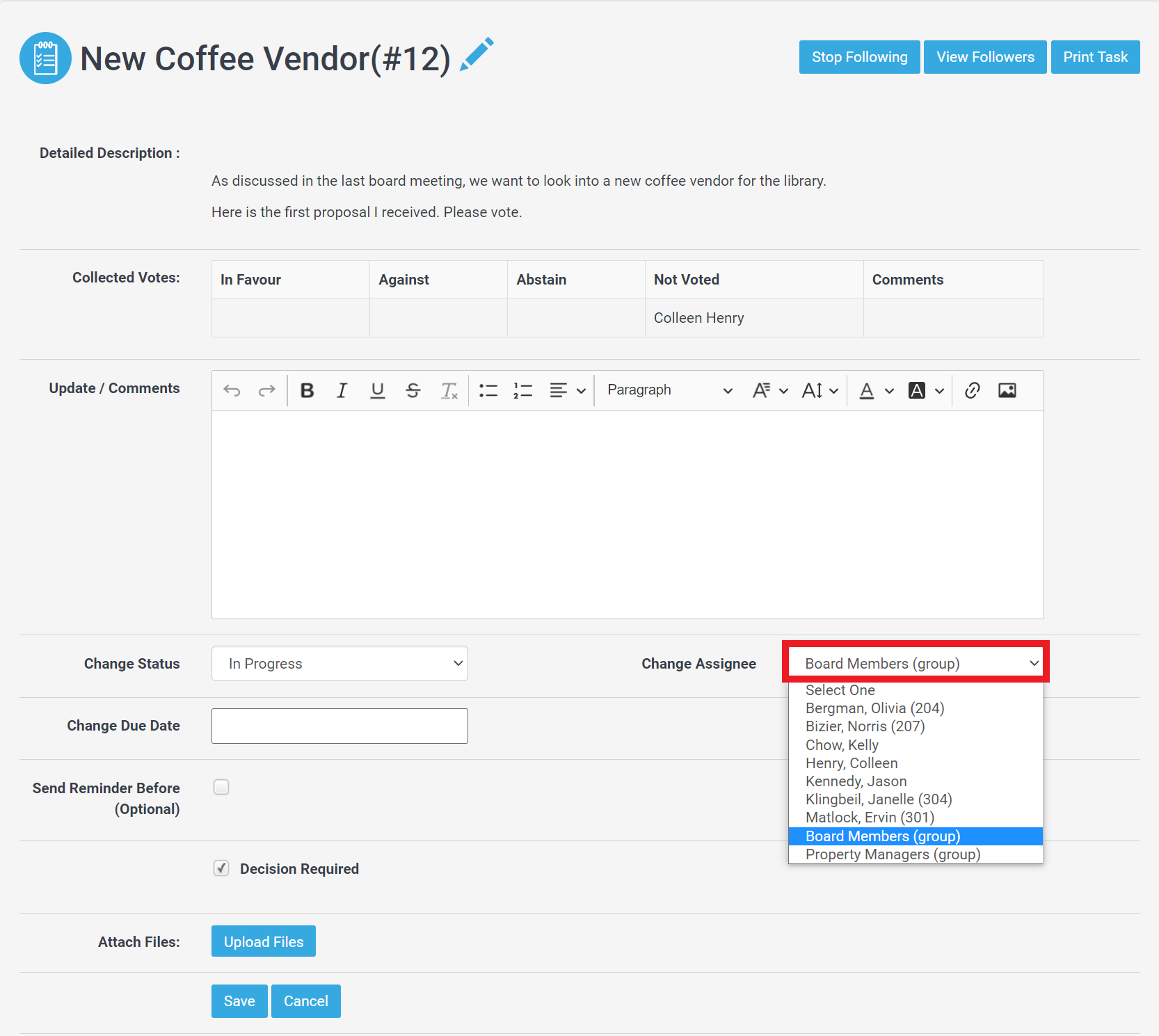 5. Once complete, select Save.

6. A confirmation will display on the screen.