To re-assign a task:
1. Click on Tasks. You can access the tasks page by clicking on "Tasks" located in the left menu.

2. Search for the Task you wish to re-assign

3. Click on the pencil for the task you wish to reassign.

4. Click on the "Updates" tab and scroll down to "Change Assignee"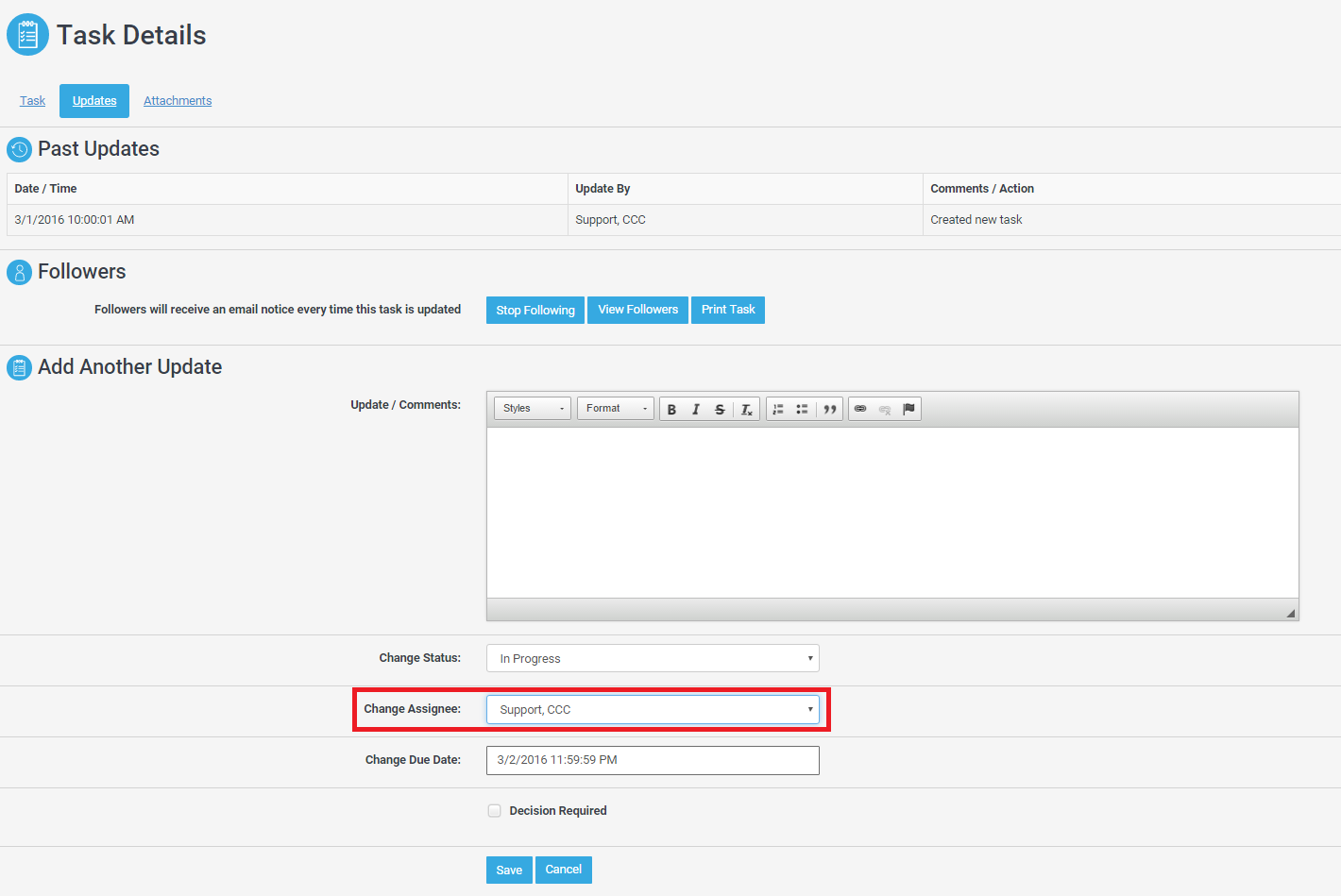 5. Click Save 

6. A confirmation will display on the screen