To add multiple files to the file library:
1. Click on Library in the side navigation

2. Click on the downwards arrowhead ( v ) to the left of Add new Folder button and select the Upload Multiple Files option. 

3. Click on the Upload Files link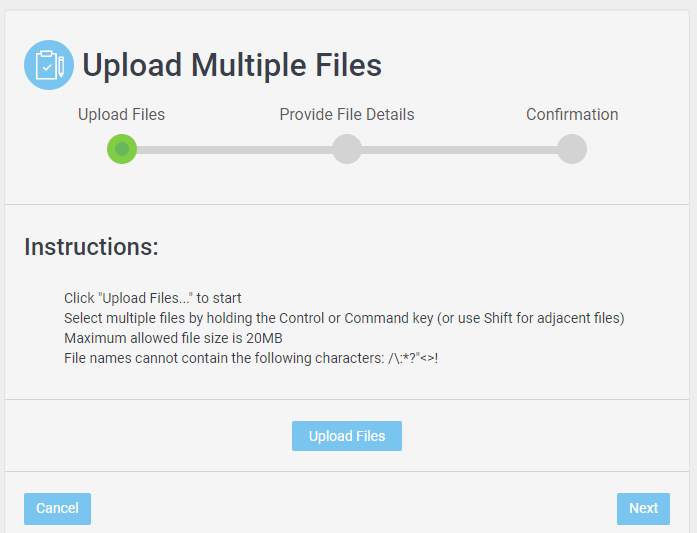 4. Select which files you would like to upload, you can select multiple files in a folder by holding shift, command or control and clicking on the files.
Then click Open.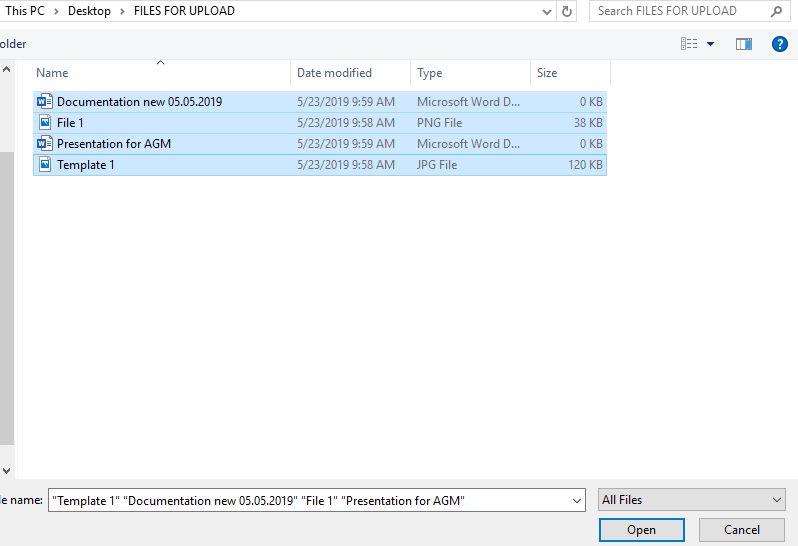 5. Ensure the files are uploaded successfully then click next

6. Enter the file details including where the file should be located (Click the box under "Send Email?" if you would like to send out emails). You can also add the tags, which will help users identify the file easily. Tags are also searchable on the File Library. 

7. Click on Submit all the files have been assigned a location
 
8. A Confirmation should be displayed on the screen stating how many files have been successfully uploaded

 You can then upload more files or return to the file library.