This user guide will demonstrate how to search for existing parking permits and visitors.
1. Log into your Condo Control account and click Security and Concierge from the main menu.

2. You can use the search bar and enter the associated unit or name of the visitor.

3. Alternatively, you can filter the list by Visitors using the drop down menu and selecting All Visitors.

4. Click on the Visitor's name under What Happened.

5. In a pop up window, you will see the Visitor Details of the parking permit. Under the Options heading, you can sign out the visitor, print the parking permit, revise the vehicle details, or add a comment about the visitor.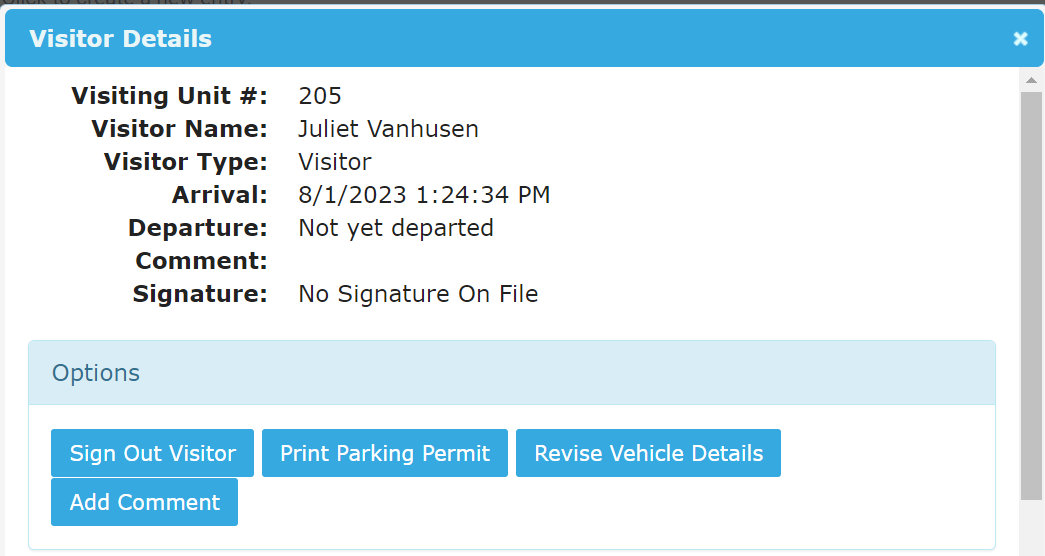 Under the Parking Permits heading, you will see the details of the parking permit.

The History heading will show the recent actions conducted to the Visitor log.