There may be times when you'd like to authorize the administration to allow someone into your unit. Follow the steps below to create an Authorized Entry to your unit.
1. Log into your Condo Control account.
2. Click on My Account in the left-hand menu.

3. Once on the My Account page, click on the Authorizations tab along the top.

4. Enter the details of the Authorizaed Entry, including the name of the authorized person, the date and time the authorization will start, and a reason.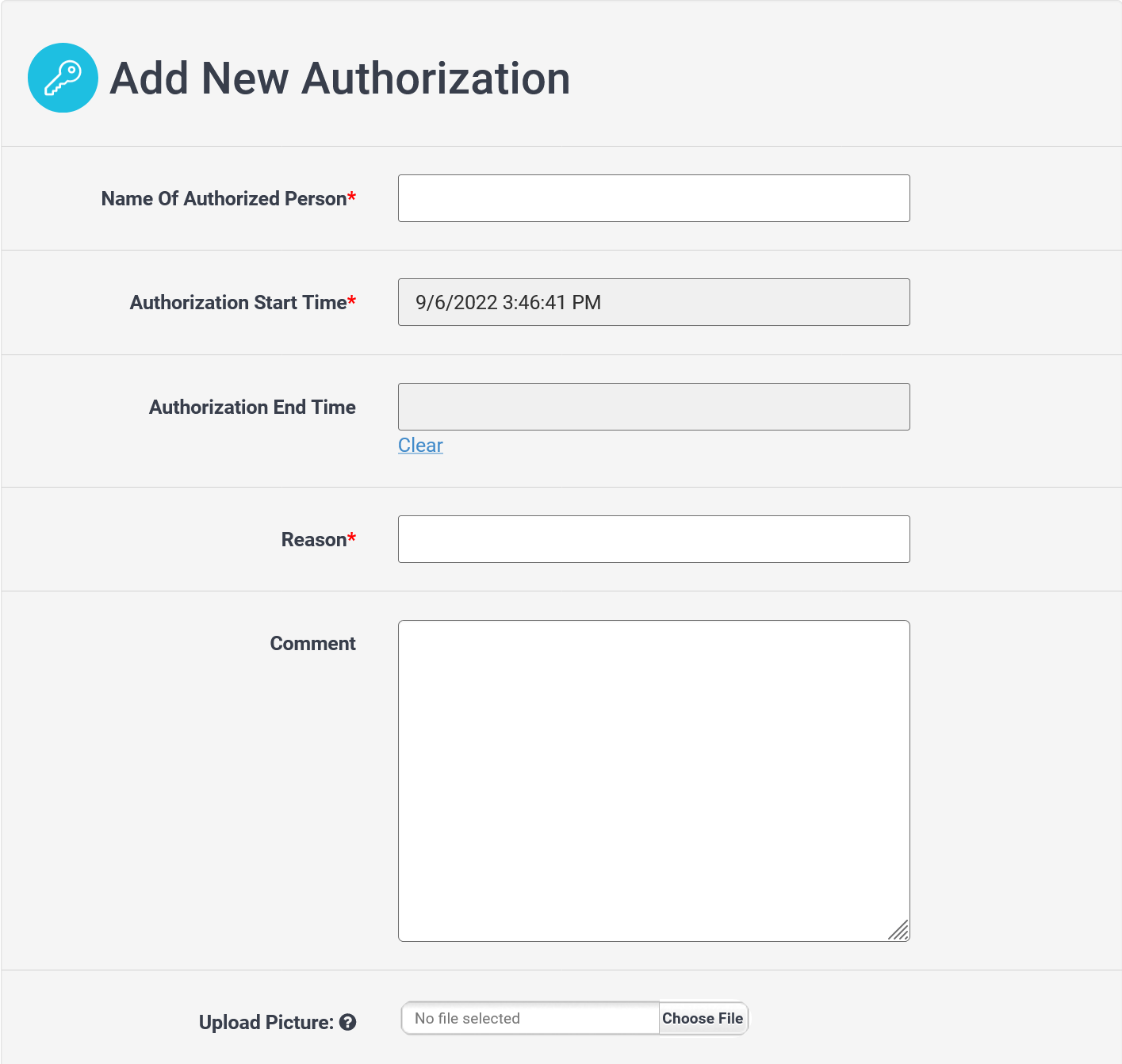 5. Click on Create to finalize the Authorization.

Please note that this feature may not be enabled in all Condominiums. If you have any questions about the availabilty of this feature, please contact property management.