To delete or cancel an event:
1. Log into Condo Control and click on "Events" on the left hand side navigation.

2. Click on the event on the Calendar View once.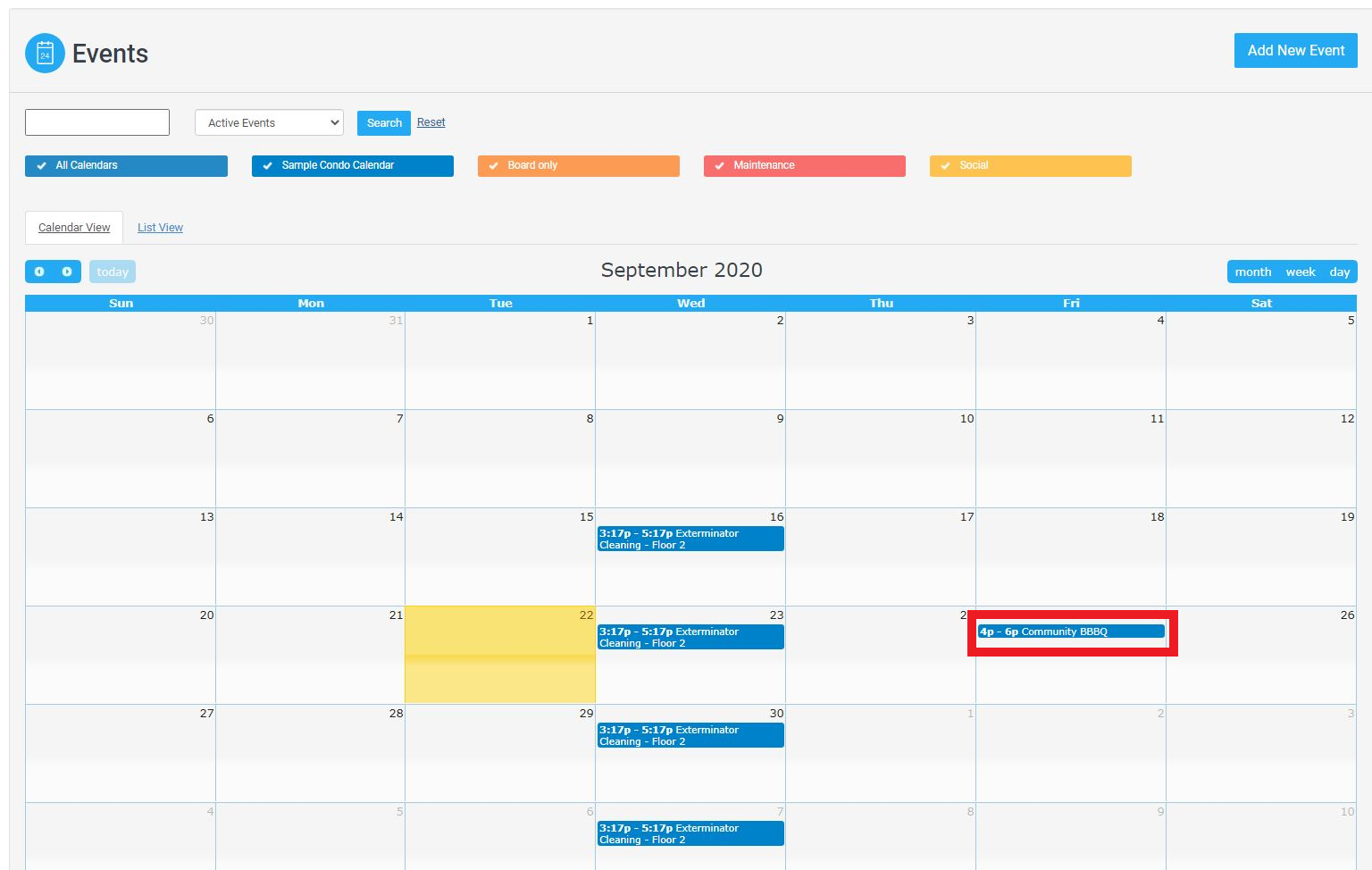 3. The events details window will pop-up. Scroll down to the bottom of the window and click "Cancel Event". You may be asked to enter a reason for cancelling.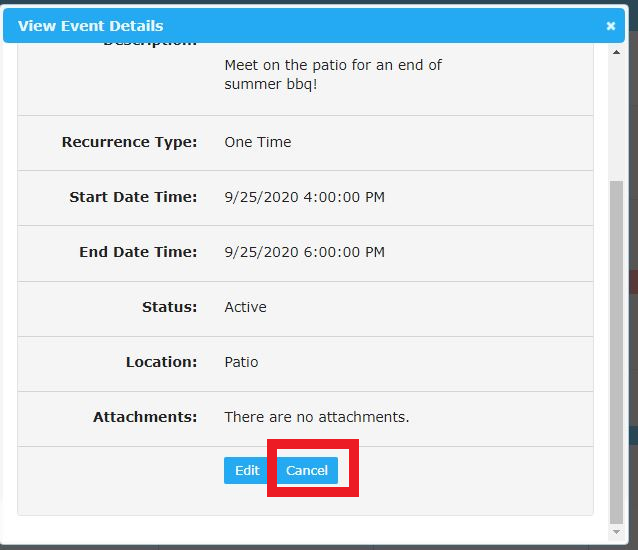 4. You will be re-directed to a confirmation page for the cancellation of an event. Click "Cancel Booking" to cancel the event. Once an event has been cancelled, email notices will be sent to everyone who has access to the event.