To Upload and Set common documents
1. Select "Common Documents" from the side navigation after selecting Status Certificates.


2. Click "Add New Document".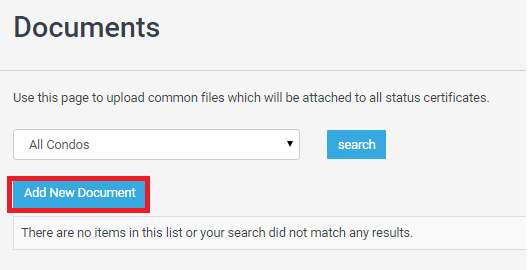 3. Choose a File Title and Description by filling out the form.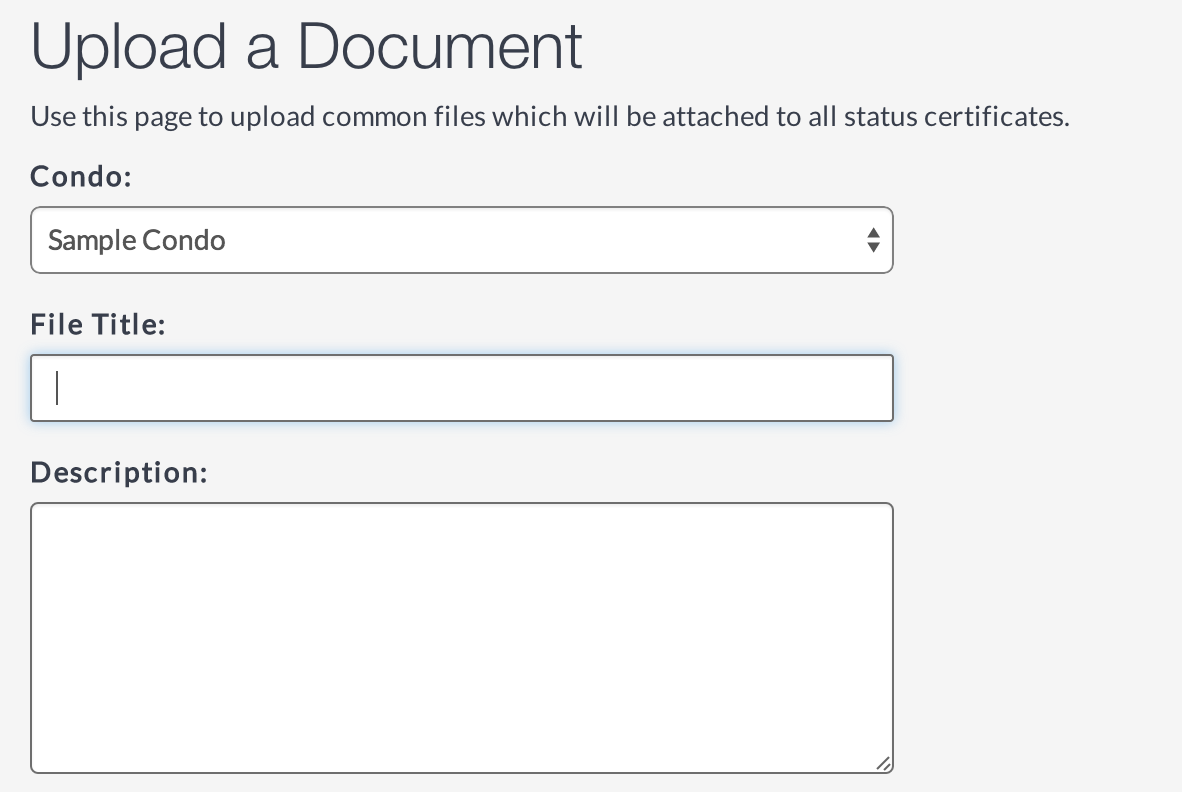 4. Select a file from your computer by clicking on "Choose File".

5. Click "Save" to upload your document and complete the process.