Note: prior to beginning the installation, please, make sure you have the Topaz Signature Pad unplugged.
1. If you do not already have software for your Topaz Signature Pad, please visit http://www.topazsystems.com/sigweb.html
2. On the right side, click "Install"

3. A "sigweb.exe" file will download onto your computer.
4. Open up "sigweb.exe"
5. When the installer opens, click "Next"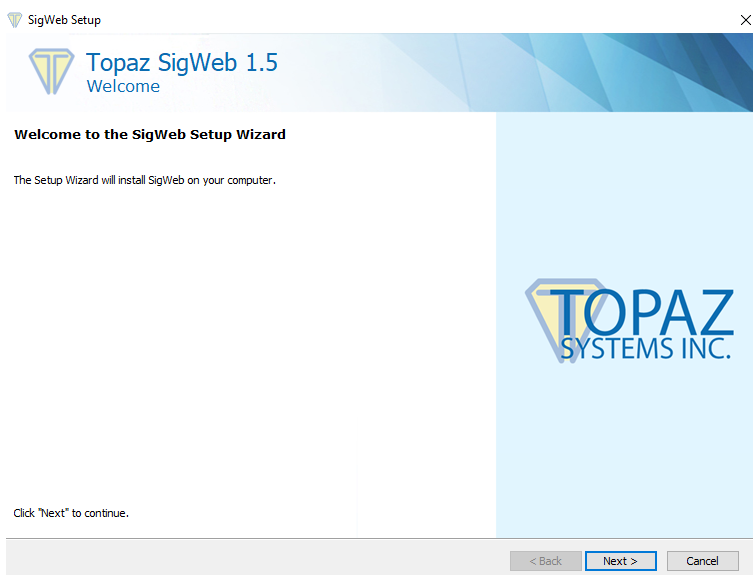 6. Select "I accept the terms in the Licence Agreement" and click "Next"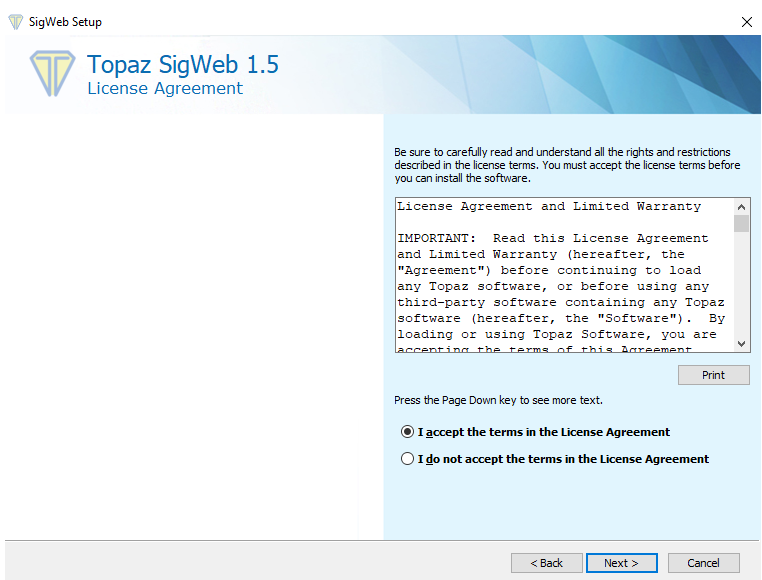 7. Select your model number (you can find it on the back of your Topaz signature pad), click "Next"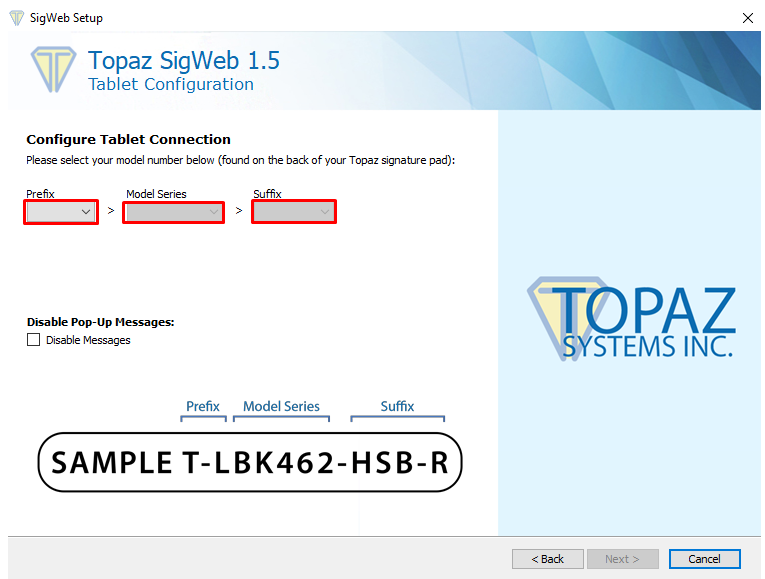 8. Click "Next" to begin the installation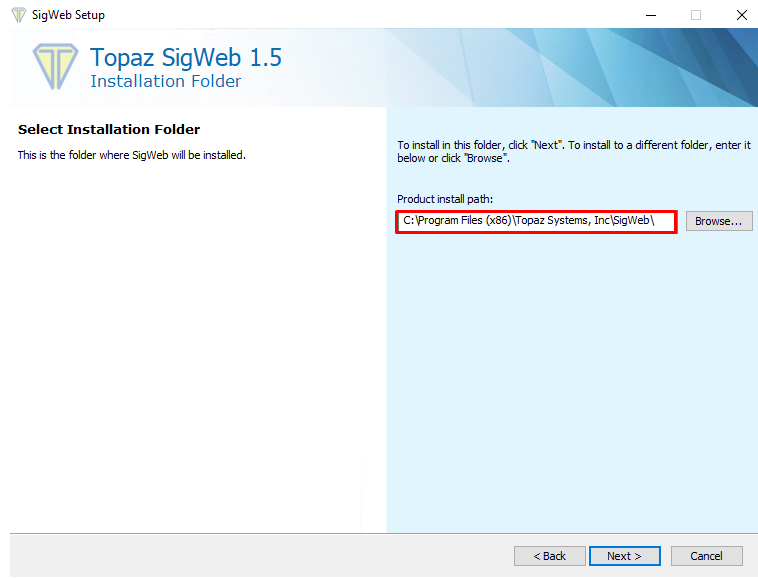 9. Press "Install".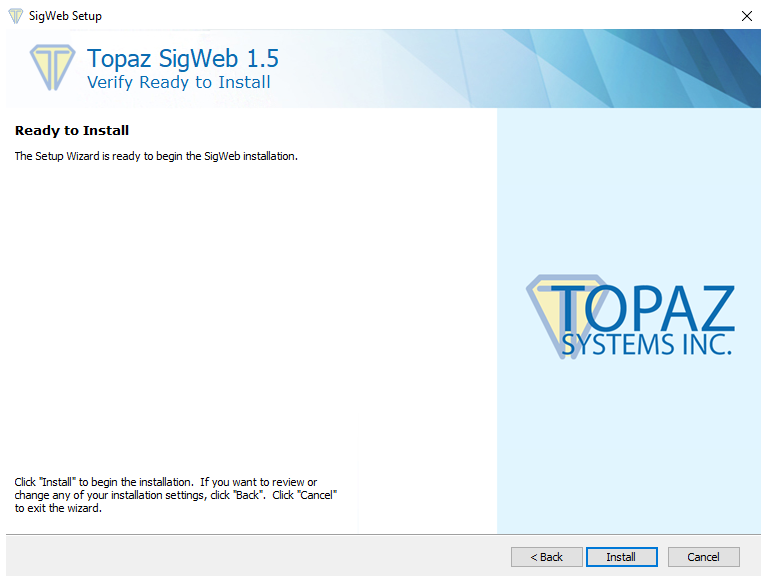 10. The software will now be installed onto your computer (this may take a few minutes)
11. Click "Finish" to exit the setup
12. Plug in the USB to your signature pad
13. Your Topaz Signature Pad is now installed onto your computer!