To create a Survey for the residents in your condominium, follow the steps below!
1. Once logged into Condo Control Central, Click Survey from the left side menu list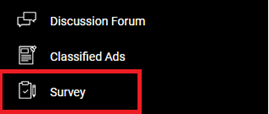 2. Click on New Survey to create a new one.

3. In the Design section, you will be creating the settings for the Survey. Enter the title, Email Description – this will be shown in both the email notification and the user landing page of the survey. The expiration date is when the survey will be no longer available to complete. You will then enter the groups that should receive the survey.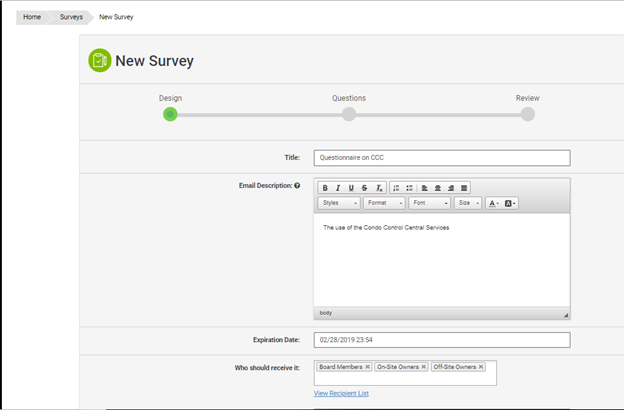 4. Continuing in the Details section, you will be able to inform the recipients of the survey on the estimated number of minutes it will take them to complete the survey. You will then be able to enter a thank you message; this will be shown after the recipients complete the survey. You can also choose if you would like to hide the results until the survey is over and whether non-administration (property managers and board members, can view the results of the survey. Once you have completed this section, click Next.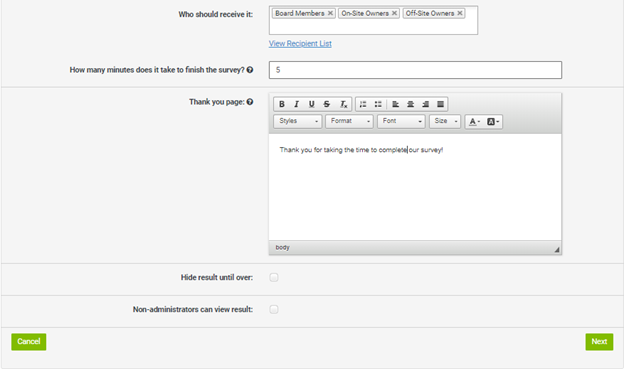 5. In the Questions section, you will fill out the questions to be answered by the recipients. You have two choices of questions, either a Multiple Options which gives you the option to give a question and provide an answer to choose. You may add additional answers by clicking on the plus sign button. The Comment Box question will allow you to ask a question and allow the recipients to fill out their answer. You may add new questions by clicking on the Add Question button. Once you have entered all questions, click on the Next button.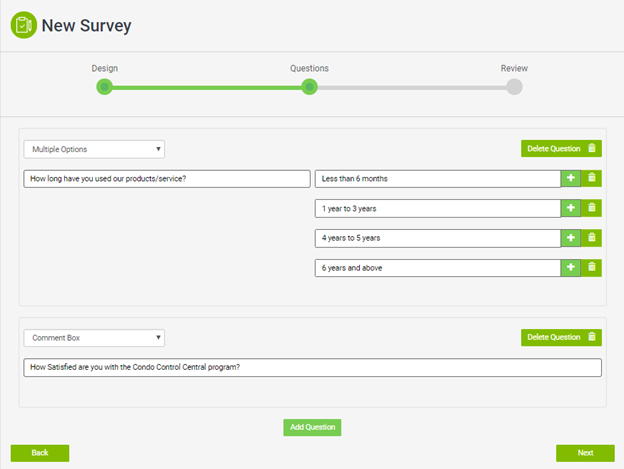 6. In the Review section, you will be given an overview on the details and questions of the survey. If you are satisfied with the survey, click on Save and Publish. To go back and edit the survey, click on the Back button.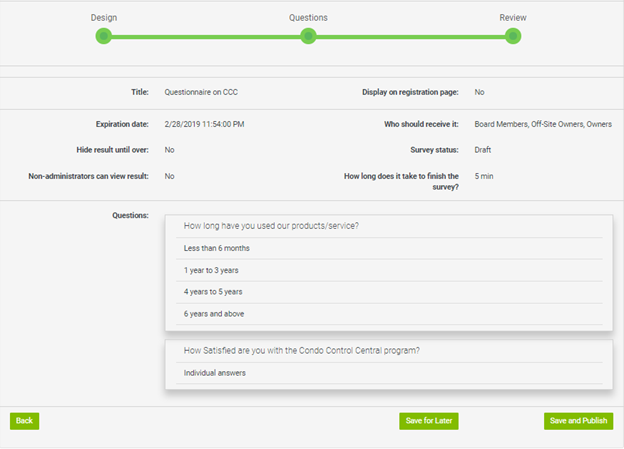 7. You will then reach a page showing you the published Survey.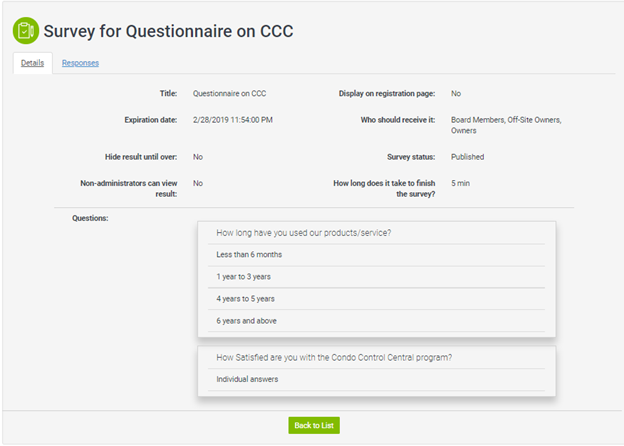 8. You can click on the Responses tab to view the responses from recipients for each question. You will be able to view the number of responses and the percentage for each answer for Multiple Options questions.