Pinning a post will allow property management, or board members, to keep the most relevant threads visible to themselves, as well as the public.
1. Login to your Condo Control Central account.
2. On the left side menu, click "discussion forum".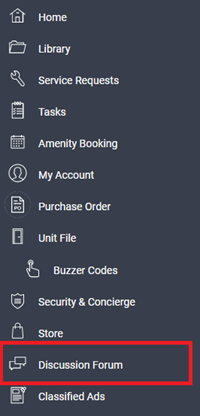 3. Click on the forum, that the pinned post is located in.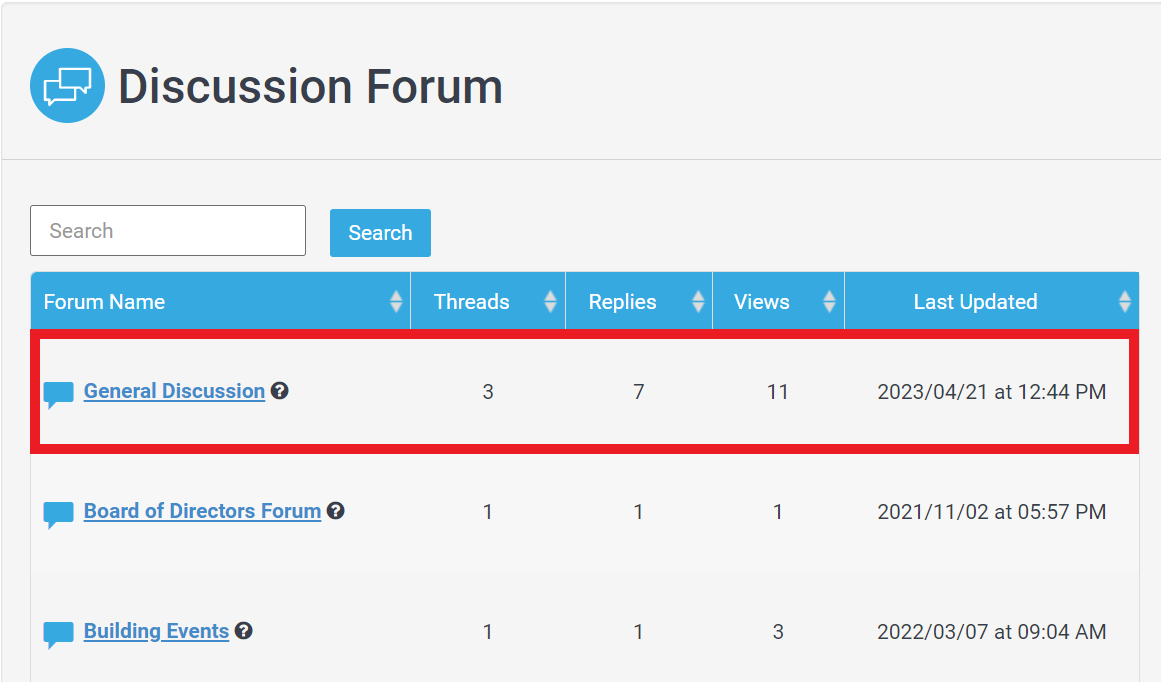 4. Once you are on the discussion forum of choice, select the "pin" icon, beside the forum you would like to pin.

5. When the icon turns red, the topic has been pinned. This means, that the topic will be shown at the top of the discussion forum page.