Once an order has been placed for a Print Job - Administration is able to communicate with Catsmedia in regards to the order placed in the form of Updates. To do so, follow the steps below!!
1. Login to CCC
2. Click on Print Jobs from the left side menu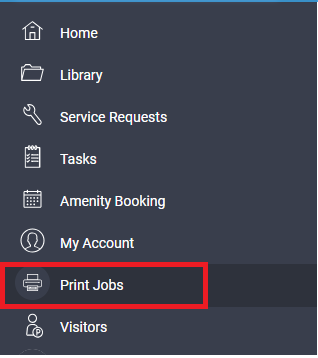 3. You will see Print Jobs previously created with the Date created, Status of Order and Price detailed. To send an update to the Print Job provider, Catsmedia, click on the note icon under Action.

4. Click on the "Updates" tab to create an update. You will then be able to type in the text box under "Add an Update" to send an update message to Catsmedia. You also have the option to upload a file. Once the update is complete, click on the Save icon. Catsmedia will receive an email regarding the update and and they will be able to respond back to administration via the email they receive.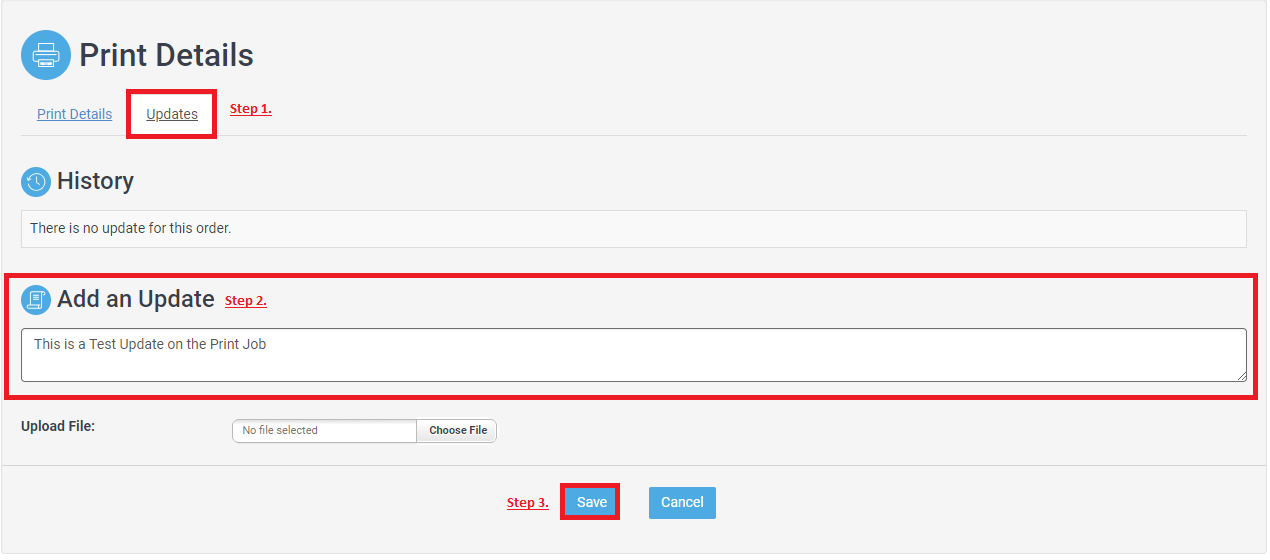 5. All updates can be viewed on the "Updates" tab - updates from administration and Catsmedia can be found here. Catsmedia can provide order updates such as Order Sent, Order Acknowledged, Order in Progress, Order Complete and Order Cancelled. Administration can send as many updates as required during the Order process.