To learn how to create online payments, follow the steps in this guide. If you wish to view a video demonstration, please review our Make a Payment - Adding & Managing Payments Video Guide.
1. Select "Welcome" located on upper right hand of the screen and select "Setup".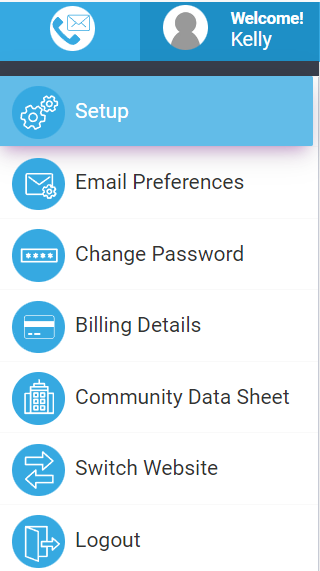 2. Select "Store/Payments" from the side menu.

3. Ensure you have enabled online payments for your workspace. You can adjust these settings by selecting Click here to change this setting. Then select New to create a new online payment.

4. Fill out the details of your new online payment.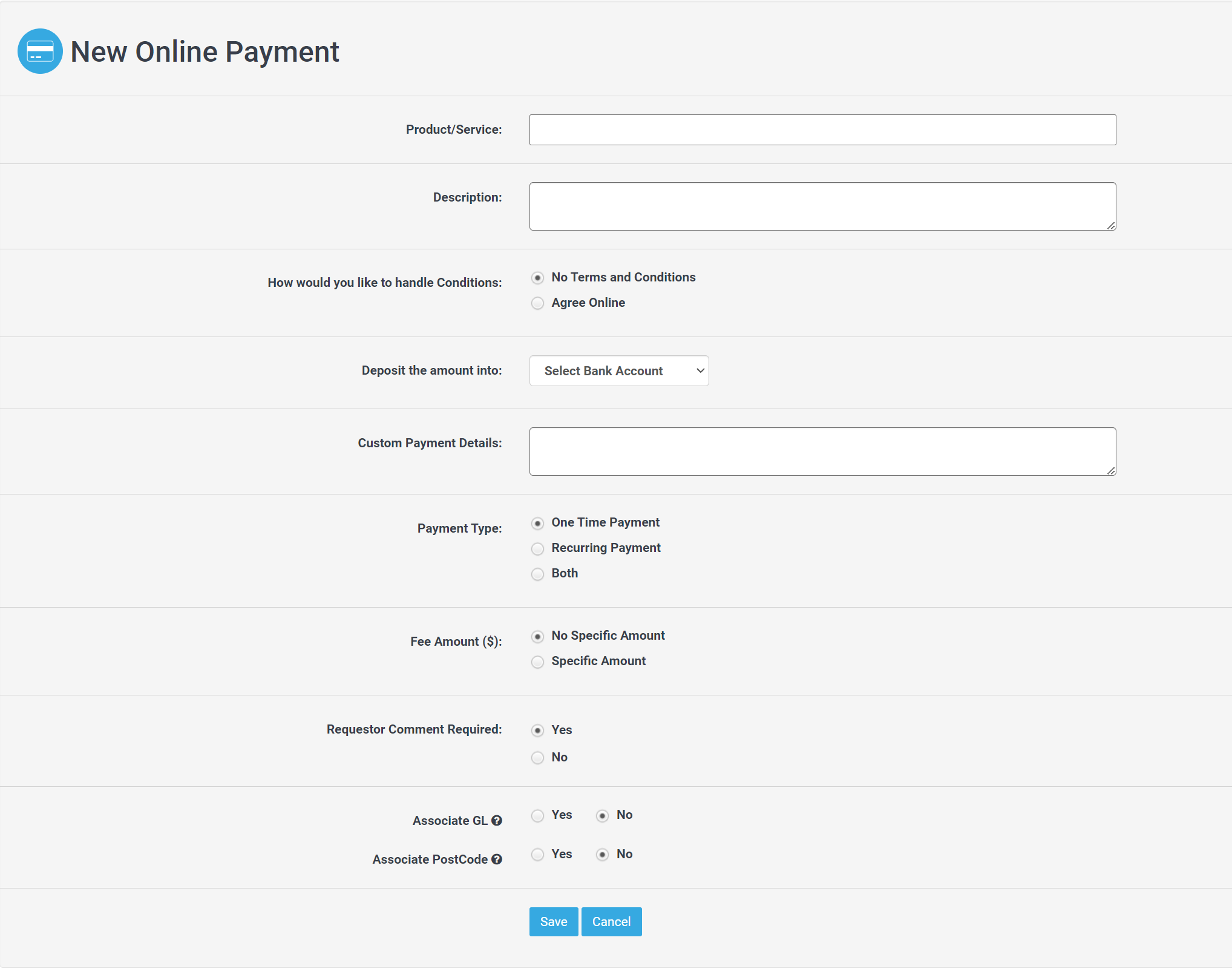 Product/Service: This is the title of your new online payment.
Description: This is the description for the online payment that describes its purpose.
How would you like to handle Conditions: If you select Agree Online, you can either select a prewritten terms and conditions template or write a new one for this section.
Custom Payment Details: Add any additional details regarding payment options.
Payment Types: Select the payment type for this online payment.
One Time Payment – This allows your Owners and Residents to pay one time. Examples include: Payment for special items that are not to be listed on the store
Recurring Payment – Payments will be charged for the first day of each month. Example: monthly maintenance fees that are the same for everyone
Both – This will allow the Owners and Residents to decide how they are paying this fee
Fee Amount: Select the fee amount for your online payment.
No Specific Amount – Owners and Residents will be able to select and choose the amount they do
Specific Amount – Owners and Residents will be paying a set fee every time
Requestor Comment Required: If you select Yes, the user will be prompted to enter a comment before making a payment. If you select No, the field will be optional.
Associate GL: If enabled, you will be able to associate this online payment with a selected General Ledger.
Associate PostCode: If enabled, you will be able to associate online payments with a selected PostCode.
5. Once completed, select Save.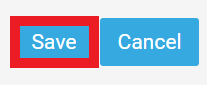 6. Your new online payment will now be added to the Online Payments list.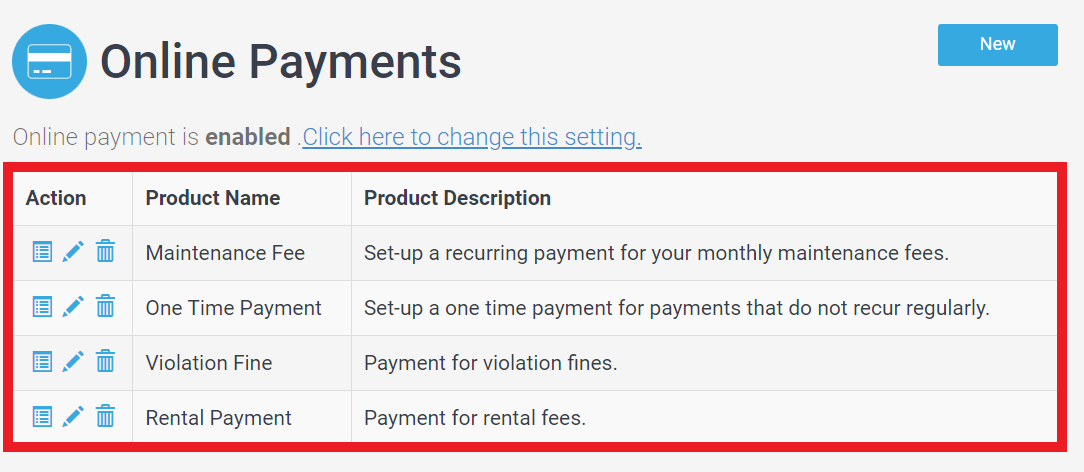 To view the payment, return to the homepage and select Make a Payment.

On the Make a Payment page, select the Make a Payment icon to view the online payment options.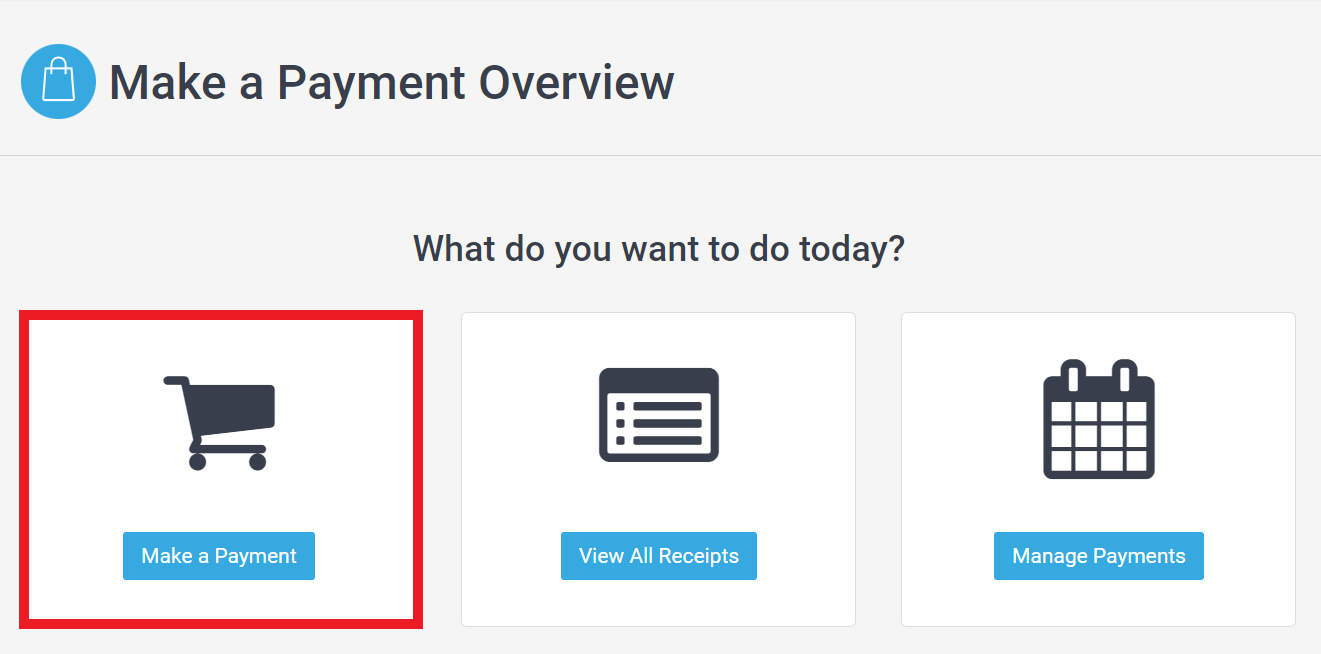 On the form, you will now be able to select the online payment under the I want to pay for dropdown menu.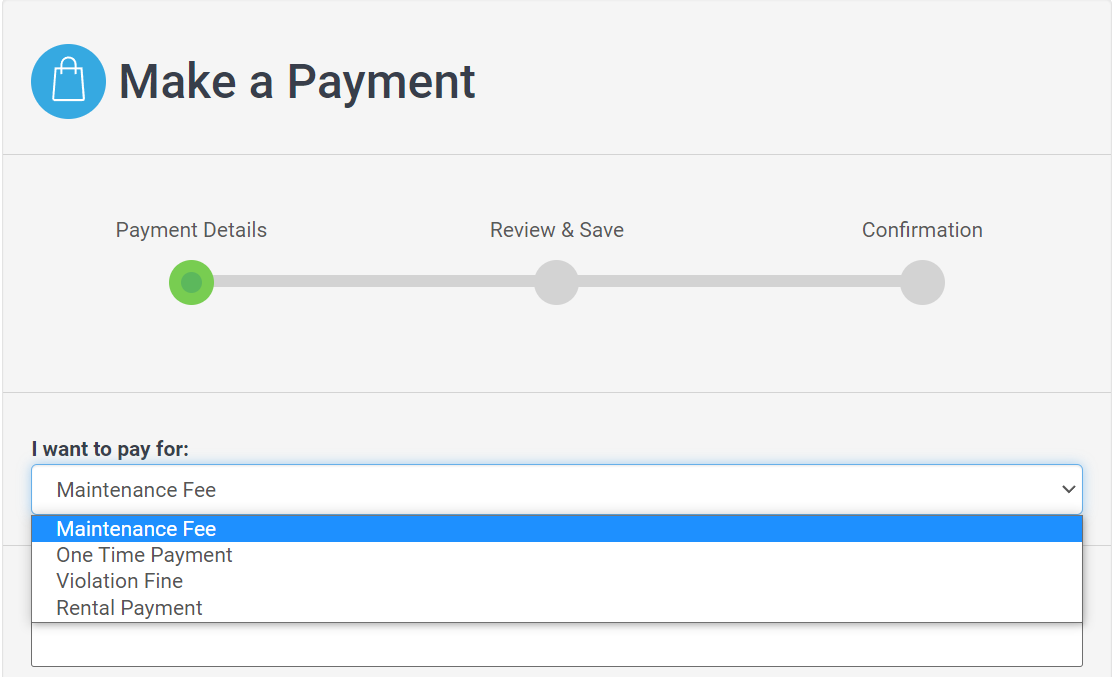 To learn how to make payment on behalf of a resident, please review the user guide Online Payments - How to create a payment on Behalf of Residents.