Follow the below steps to create a topic in the Discussion Forum module.
1. Login to your Condo Control Central account. 
2. On the left side menu, click "Discussion Forum".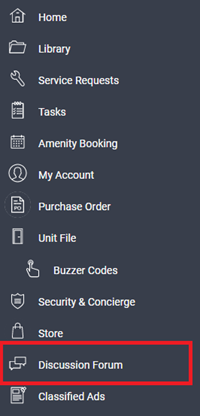 3. Click on the forum which you wish to post in.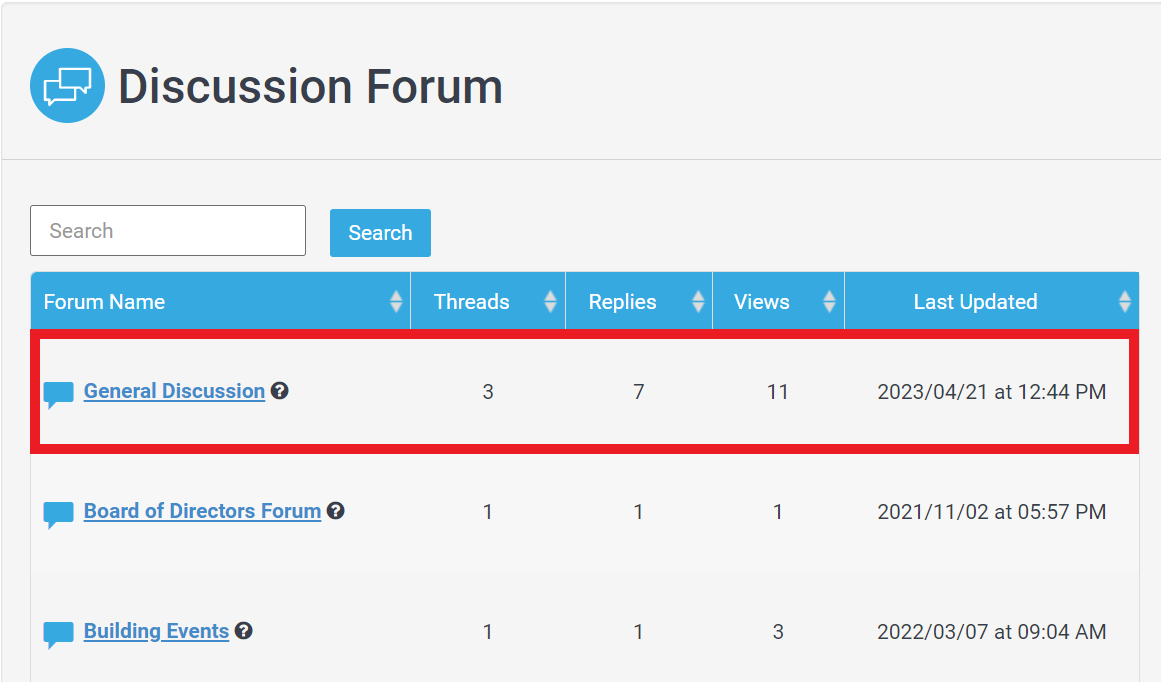 If you hover over the "question mark" icon, beside the name of the forum, it will provide you a brief description of what the forum is used for.

4. Once you've clicked on the forum, you will see all the topics under the forum. To add a new topic in the forum, click on "New Topic".
5. You will be brought to a page to create a new topic.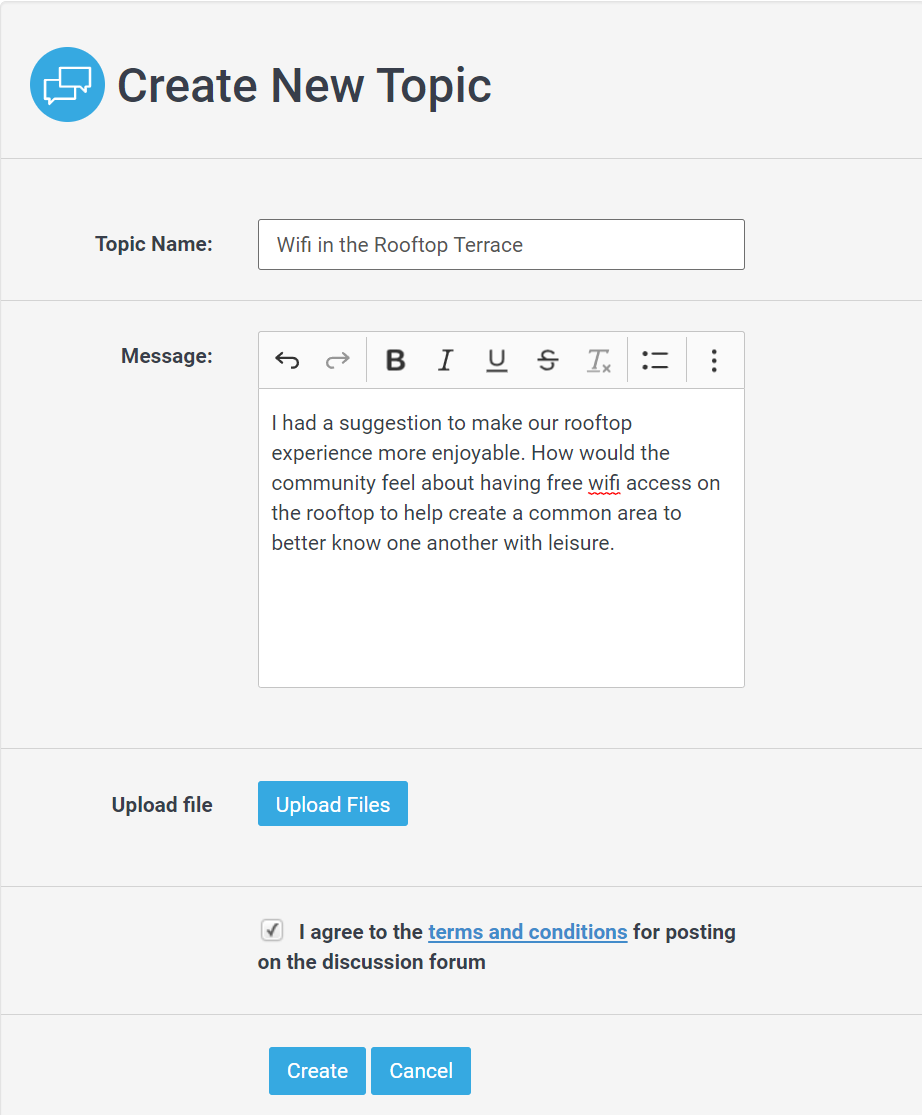 Topic name: The title of what item you would like to have up for discussion.
Message: A description or comment of what you would like to propose/ what you would like the residents to be aware of.
Upload file: Upload any relevant files to be attached to your message. 
6. Once you've agreed to the terms and conditions for your building, click "Create".

7. You should see the discussion topic on the main page.