1. Login to your Condo Control Account. 
2. On the top right corner, click "welcome", and from the menu select "setup".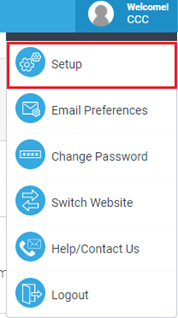 3. On the left hand side menu, select "Proxy Voting".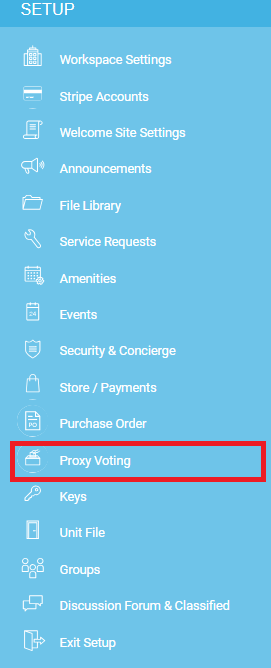 4. Click on "Edit" if the Proxy Form and ensure that the proxy form is set to "General".
5. Once you have completed the setup step, return to the main page and select on "Proxy Voting" on the left-hand menu.
6. To add a new general form, click "New" at the top right corner.

7. The first page will require you to input the below details. Once you have filled out the details, you will click "next".
8. You may upload your AGM package and any other relevant documents through this page. 
9. On the next page, you will be able to add the questions. You can add new questions by selecting Add Question at the bottom of the page.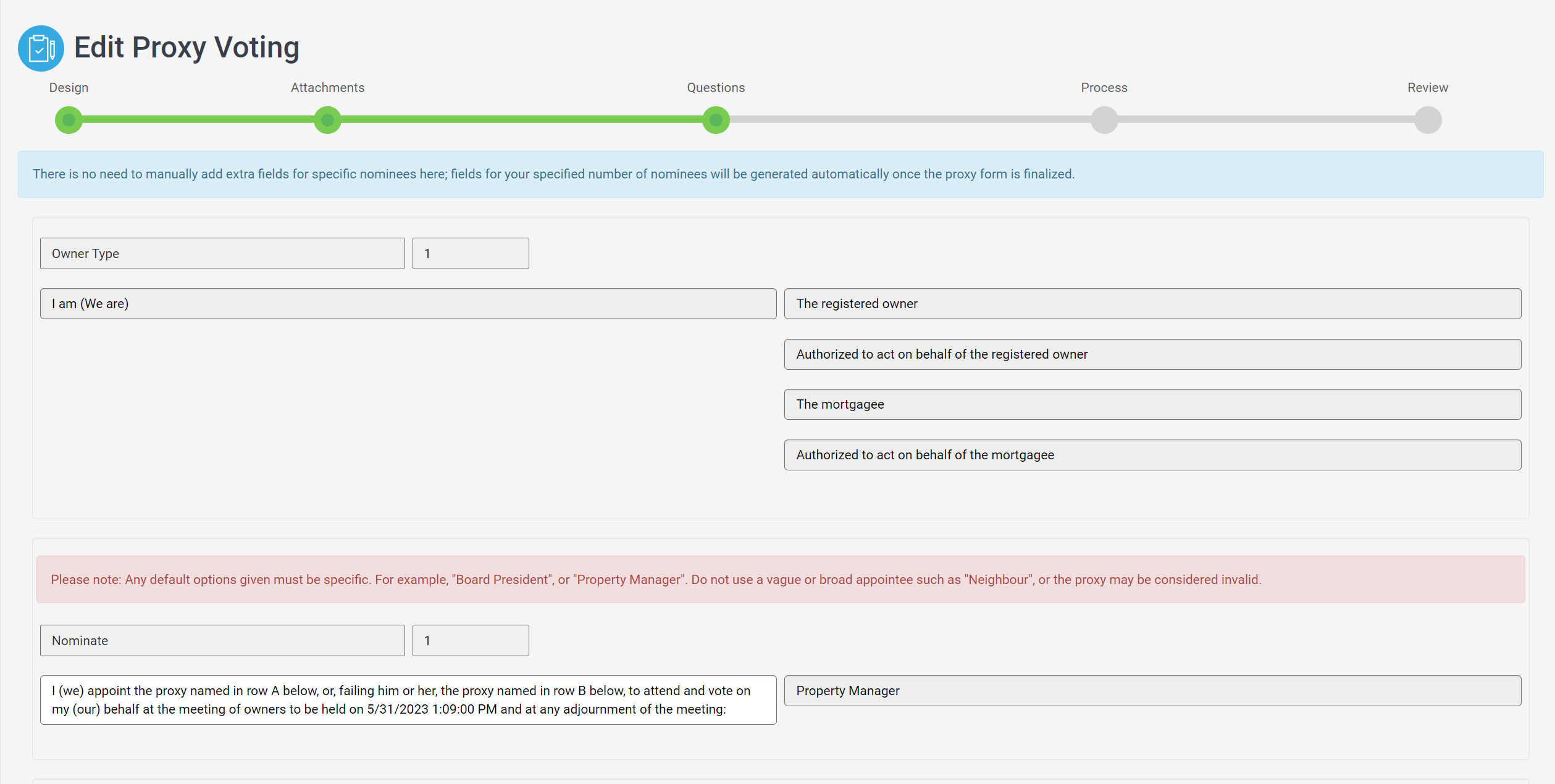 Select the question type from the drop down menu and customize answers in the designated fields.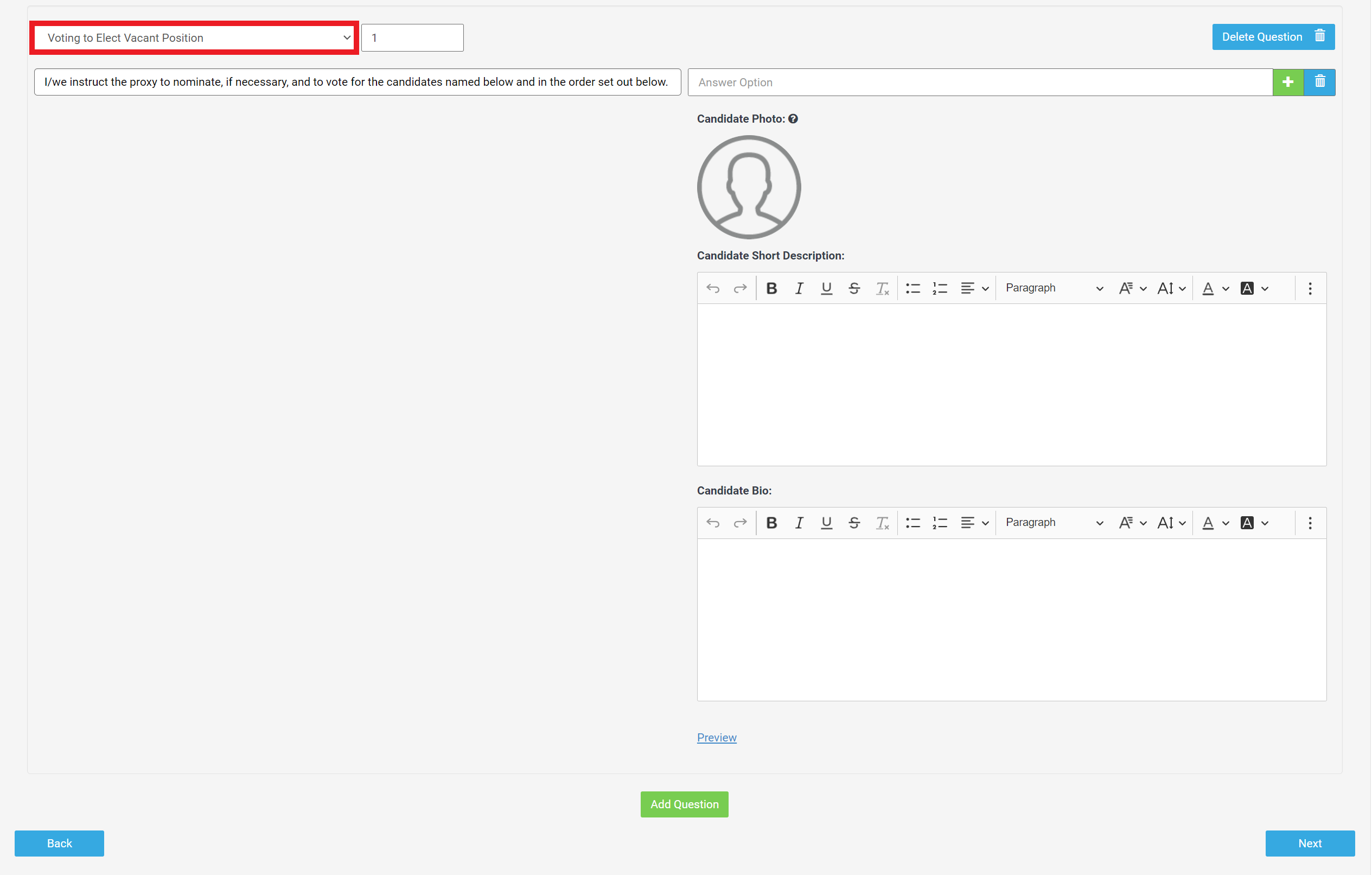 10. Once complete, select Next to be taken to the Process page. Here, you can customize the details of the email to be sent out. Once the all the fields have been filled, select Next.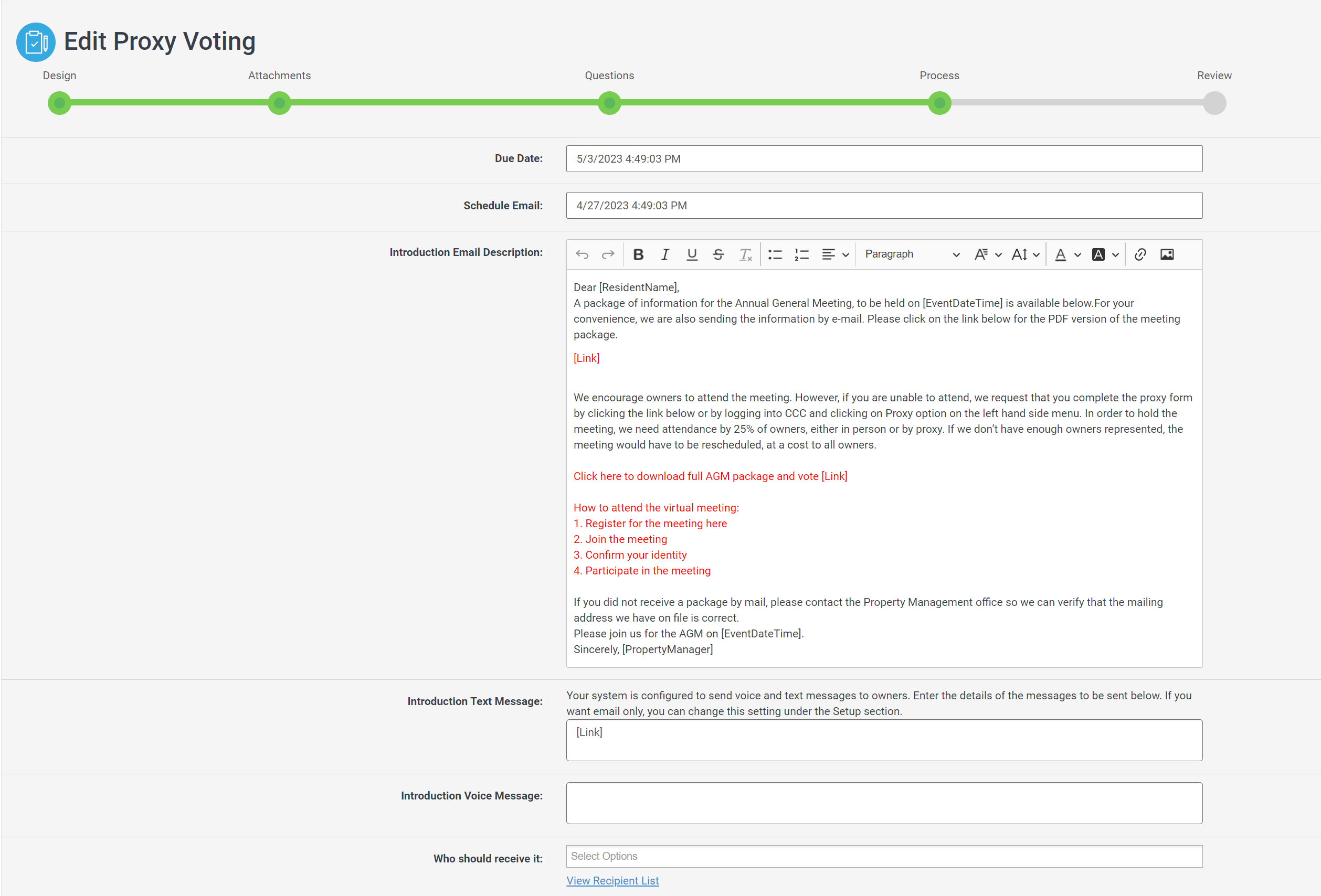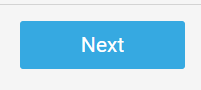 11. The next step will allow you to schedule the number of times and dates that you would like a reminder to go out for the proxy and format the reminder emails. Select Next once completed.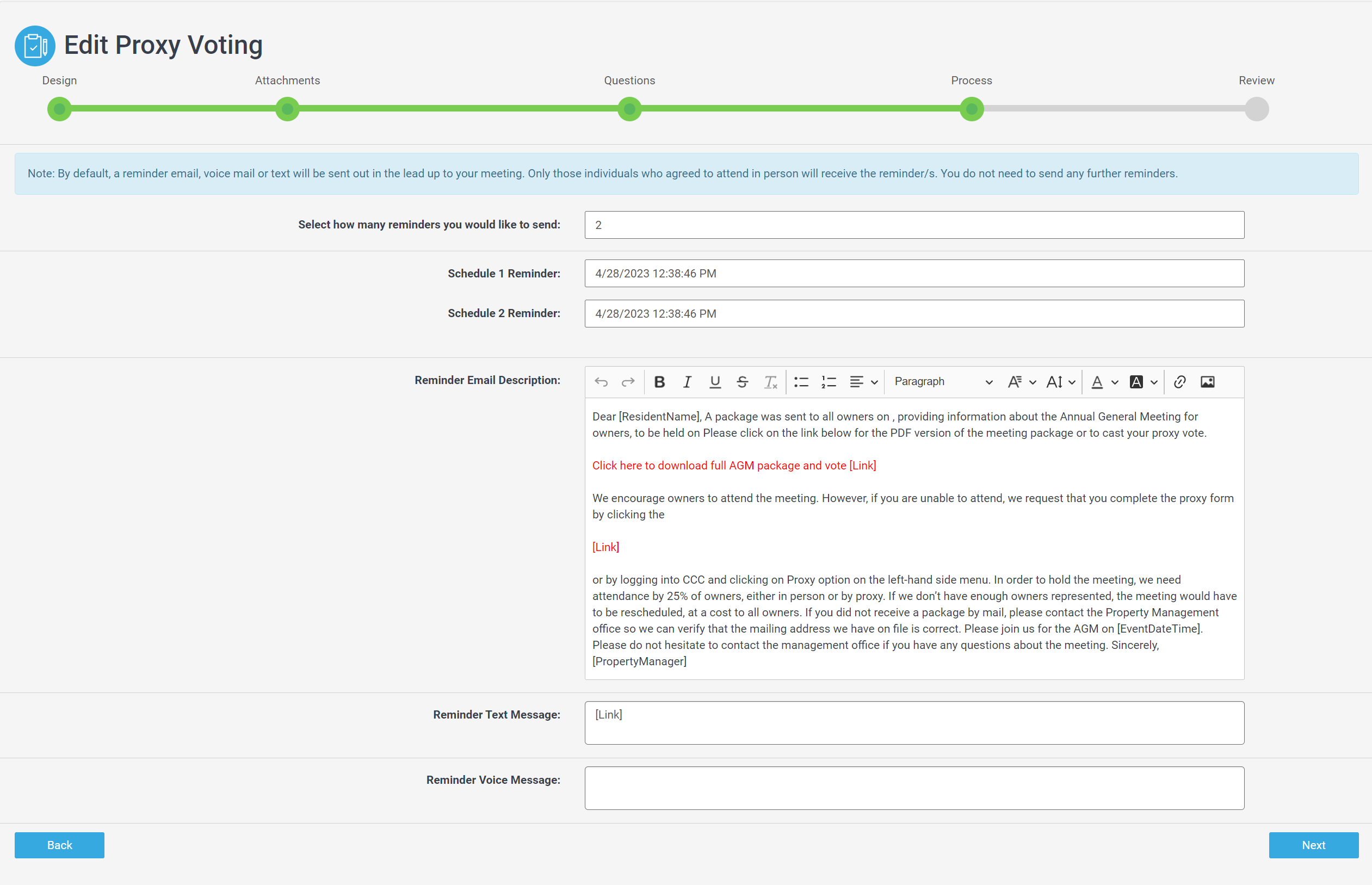 12. Once you have reviewed the details of the proxy general form, select Activate Program to publish the form.