Symptom
After logging in, you are unable to view the security console page. You are redirected to the home page.
Cause
This issue occurred as a result of a system change which was rolled out the morning of February 21, 2019 at 7:30 am.  After the system change, some clients on Chrome or Firefox experienced this issue.
To fix this issue, you will need to clear your browsing history.  This article will walk you through the required steps.
Solution for Chrome
Step 1: In chrome, click the three dots, then select "More tools", then select "Clear browsing data…"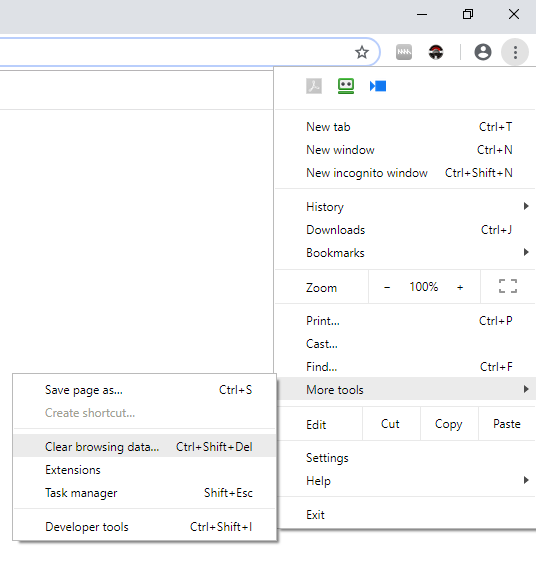 Step 2: click the "Advanced tab", and set Time range to "All time".  Check all the boxes, and click "Clear data".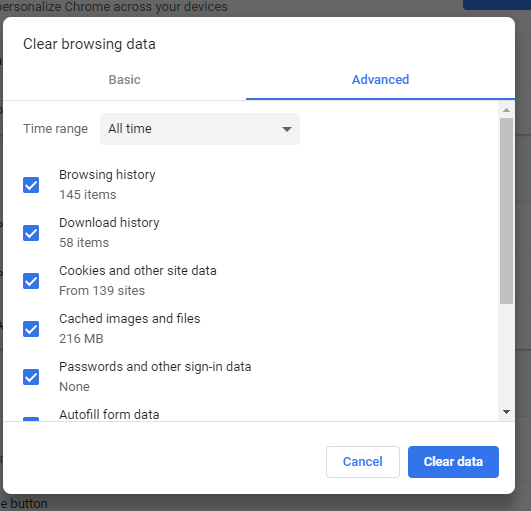 Step 3: Close all browser windows and restart Chrome.
Step 4: Login to CCC as usual.
If you have any questions or need further assistance, you can open a ticket here.
Solution for Firefox
Step 1: Click the three bars in the upper righthand corner of your browser, then select "Options".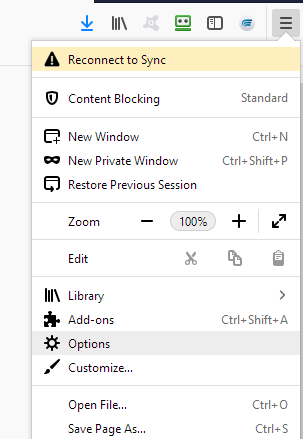 Step 2: Click "Privacy & Security" on the left side.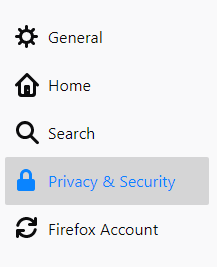 Step 3: Under "Cookies and Site Data", click "Clear Data…"

Step 4: Ensure both boxes are checked and click the "Clear" button.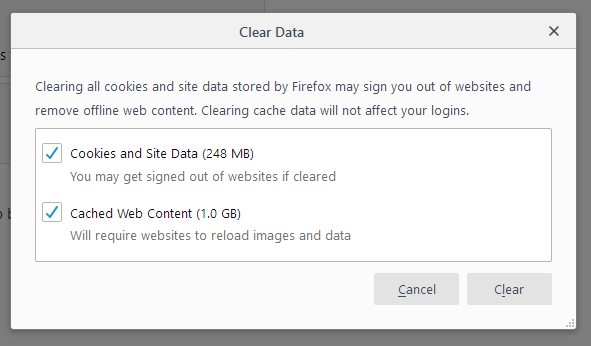 It may take some time to complete.
Step 5: Close your entire web browser and restart it.