The "Reports" section allows administrators to run and print different reports based on your needs. If you want to know how to run a report, click here.
This article will tell you how to apply certain parameters to your report.
1. After you log in, and select a report from the Report list, select the funnel icon (Parameters) on the upper right side of the menu in order to filter the information (we will take "Amenity Usage" report as an example).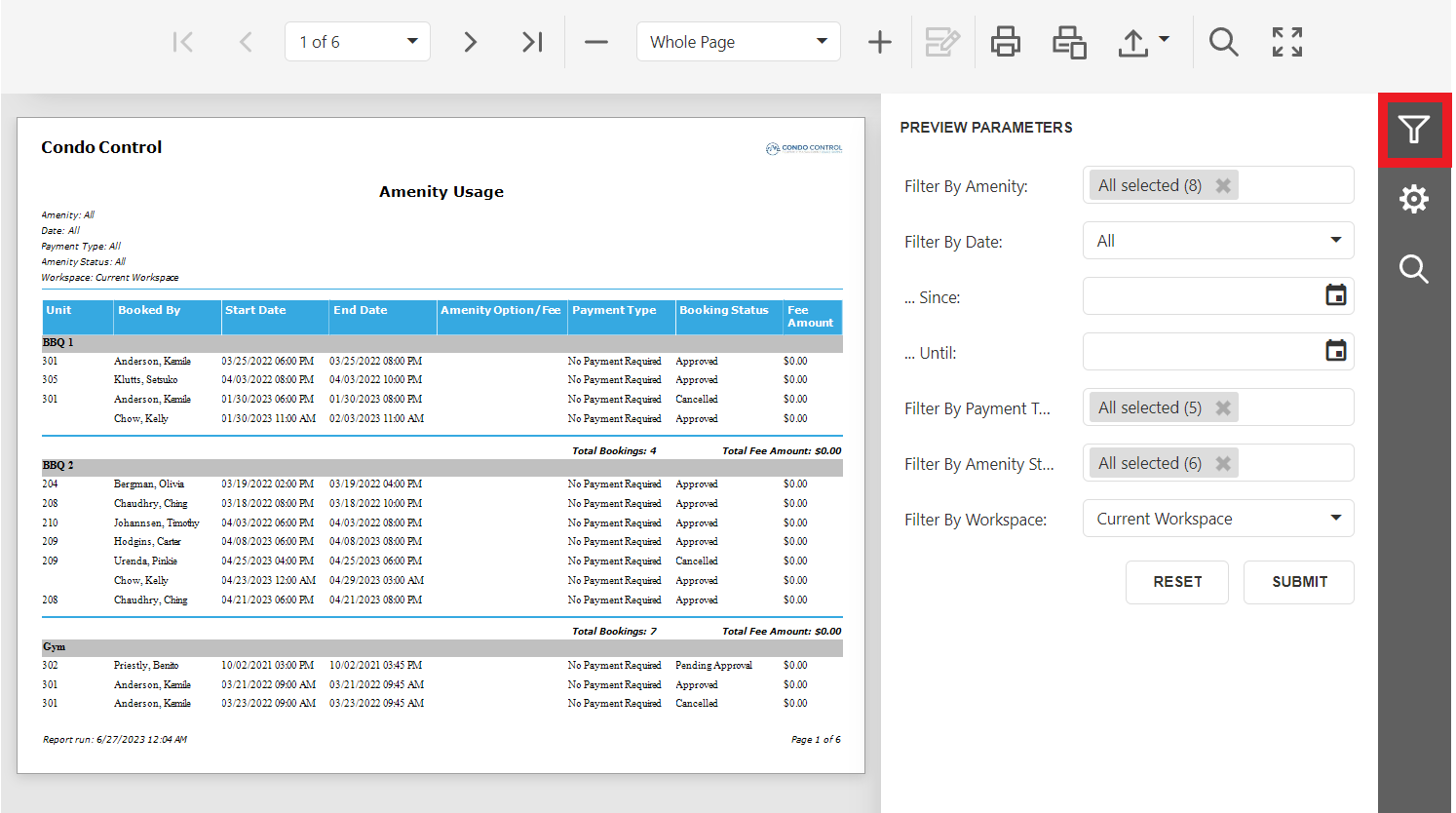 The report can be filtered by various parameters, such as: amenity, date or selected period time, payment type, amenity status or workspace.
Press "Submit" once the necessary filters are selected.
Press "Reset" if you want to clear the fields.
2. To export the report in a necessary format, select "Export options" buttons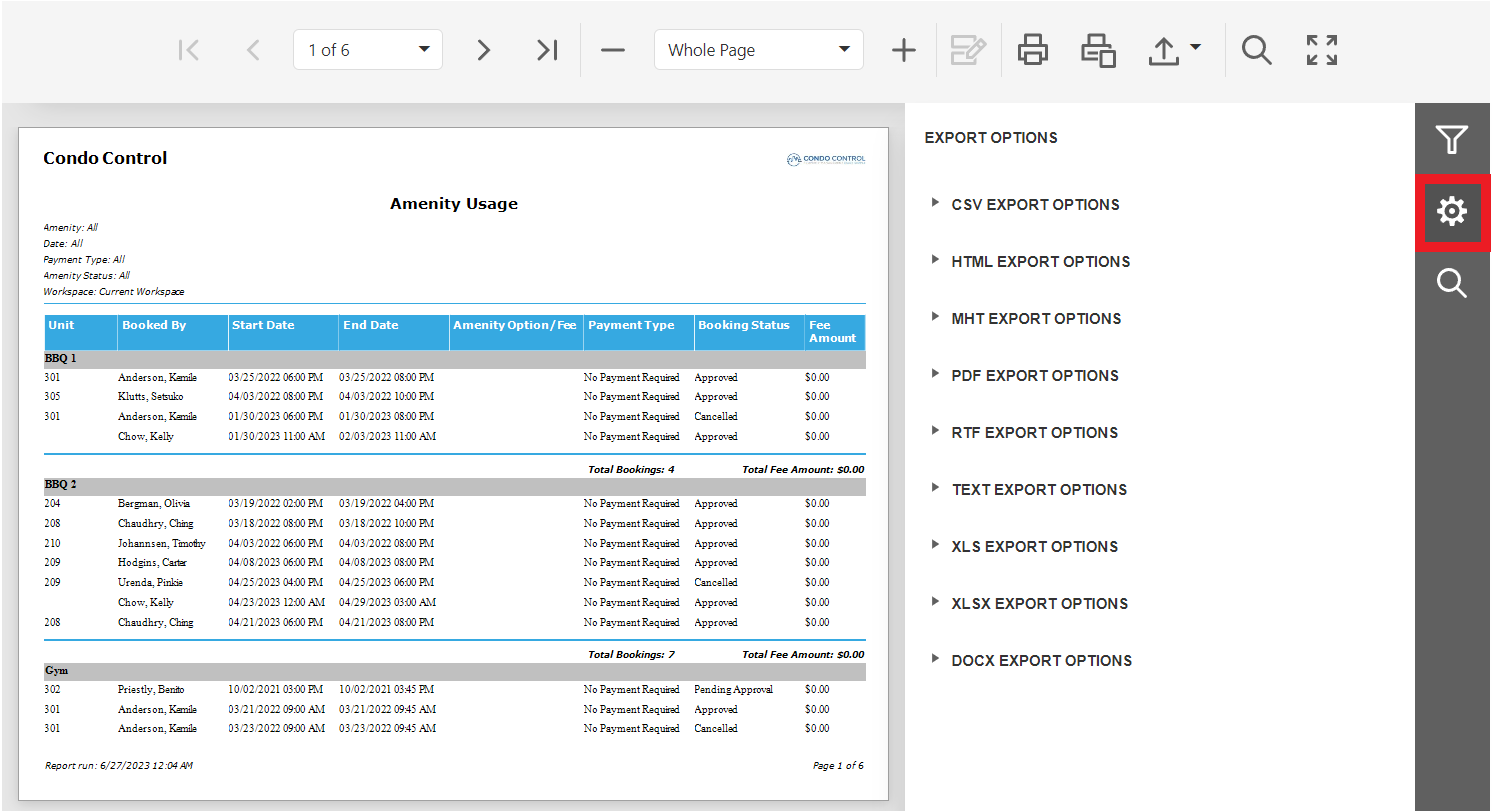 3. Select "Search button" to search information in the report. Type/paste data in the search field and press enter; the results will be outlined. If applicable, select one of the filters below "Match case" or/and "Match whole word only".