The new Consent Document signing feature is an advanced e-consent feature for situations such as passing a declaration amendment or by-law. If this feature is enabled for the Condominium, please follow the steps below on how to create a new Consent Document.
1. Login to CCC, and Access the setup from the "Welcome!" drop down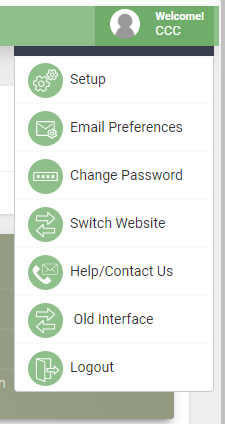 2. From the left side menu, click on Workspace Settings.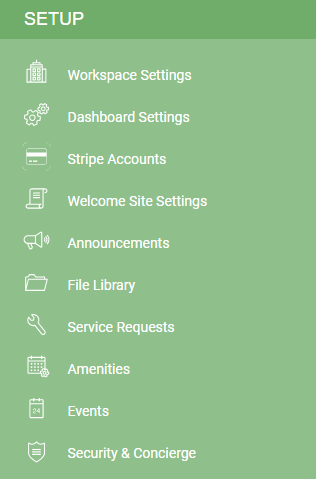 3. Click Electronic Consent from along the top - then click on New to create a new Consent Document.

4. On this page, you will be able to fill out the details relating to the new consent document. We have exampled some sections below:
Upload Document - This section is where you will be uploading your Consent Document to be voted on. You may enter the below available codes within the document , and the system will pull this information for each individual user based on the information in the Unit File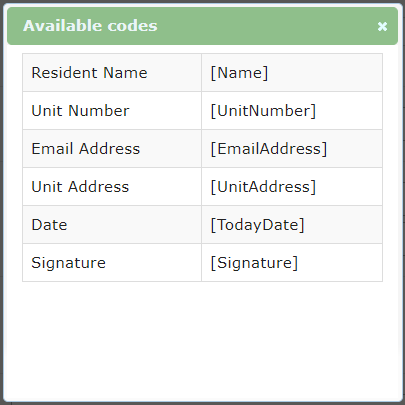 Select Members - this section is to pick the user groups to receive this consent form for signing. Select each group you would like to add from the drop down.
Required Units - The number of Units you require to consent to the document
Action Buttons - You may add text after the Yes or No. In the example, I agree and I disagree have been added in addition.
Enforce Signature drawing - If you choose Yes, the user will only be able to add their signature. If you choose No, they will have the option to either Type their name or Draw their signature.
Reminder Frequency (Days) - This section refers to how often you would like the pop-up to appear for users when they login. If you put 3, then after every three days, the pop-up will show on login until the user signs the document.
Wording for popup message - This refers to the text that the resident will see in the popup prompting them to Setup their consent.
Once the document is complete, you may view the Page Layout and click Save to complete your document!