Once the Consent Document has been activated in the system, you may send out emails to residents in regards to the document needed for signing. Follow the steps below on how to do so!
1. Login to CCC, and Access the setup from the "Welcome!" drop down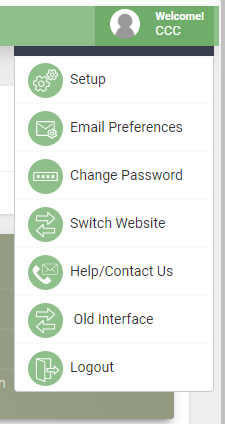 2. From the left side menu, click on Workspace Settings.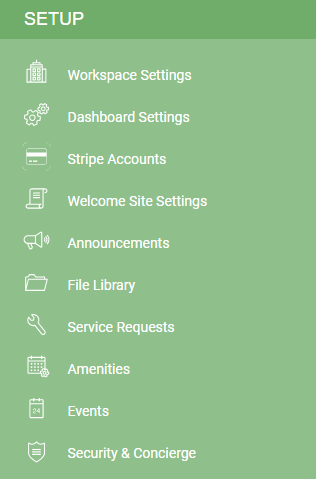 3. Click on the Electronic Consent tab from along the top. Under Features, on the left side of the Feature, you will see icons to the left of the consent feature, click on the Reminders icon that is displayed below.

4. You will then come to a page for sending out reminder emails, you will have the below choices: You can choose to send the reminders now or later - if you choose later, you will be able to enter a date and time to send the reminder email. You will then have to fill out the Email Subject, make any changes to the Email text (do not change information in the "[ ]"), and add the text/voice message details. Once you Agree to the Disclaimer and click Save, the Reminders will be sent out or scheduled to be sent out.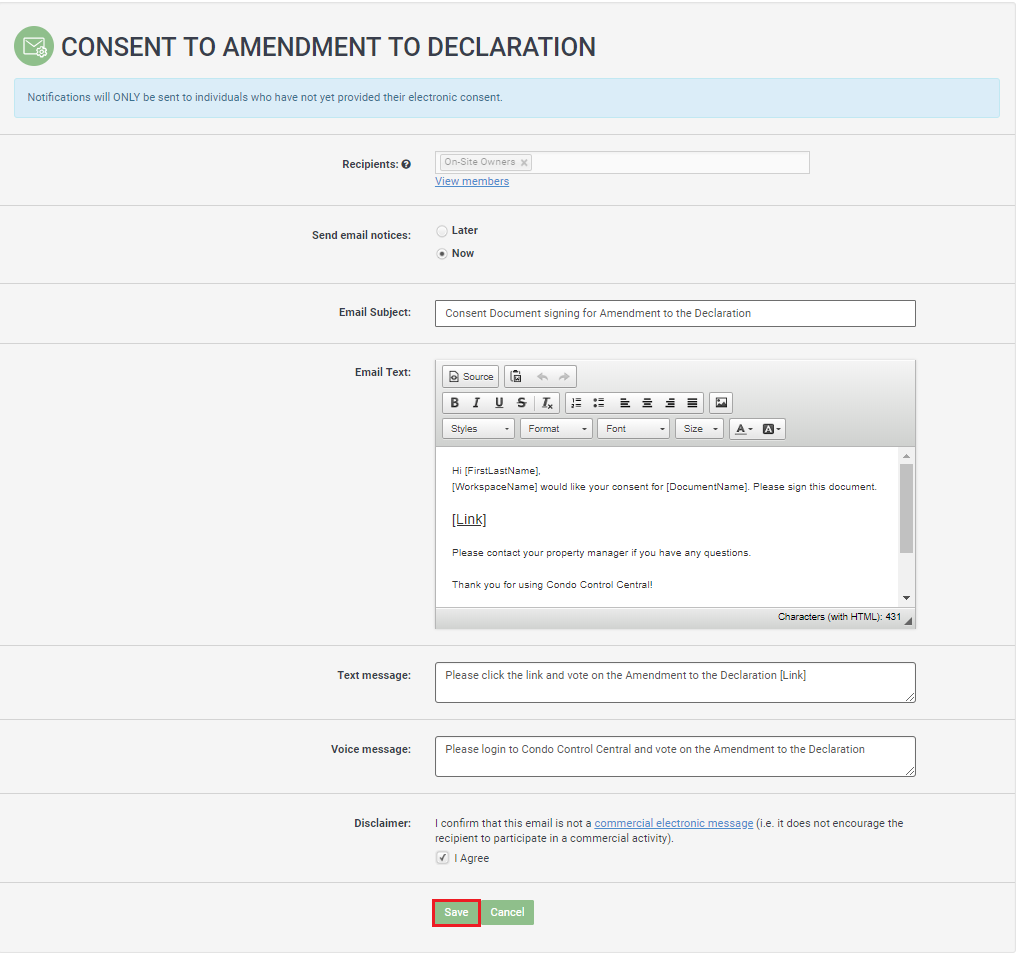 Please note that reminder emails can only be sent out once every seven days.