This user guide will outline the steps for creating a customized report. A video demonstration is available at the end of the guide.
For instructions on how to filter a report read the following guide:
1. Log into your Condo Control account.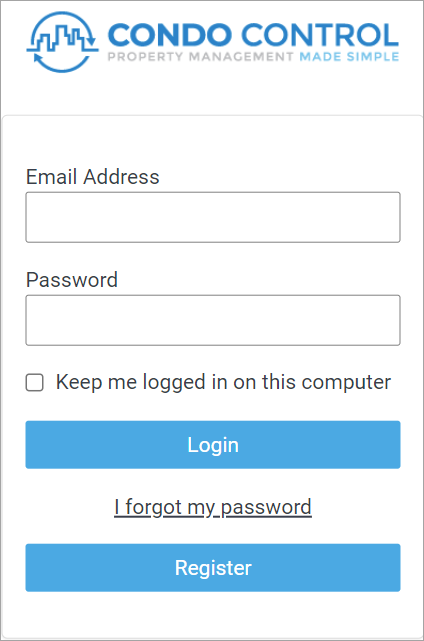 2. Select "Reports" from the main menu.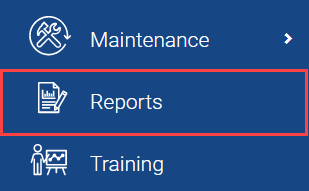 3. Pick the report you would like to run from the list and click on the bars to the left of a selected report (For our example we will run the "Electronic consent" report).

4. Click the "Customize Report " button to open the customization menu. The following fields can be customized in the report:

Name: this field will show the subject of a report.
Description: this information is not displayed on the report. Instead it appears on the Reports list pages for information and ease of reference.
Page Orientation: Select either Landscape or Portrait orientation for the report.
Table columns: Drag and drop boxes between "Show" and "Do not show" areas to add/remove columns; drag and drop boxes within "Show" area to change column order; double click on a box to change column name.
Save options: the customized report can be run without saving it or saved in the custom report for future use. Should you want to create a new customized report, press "Create New" button before running a report and your customized report will be saved.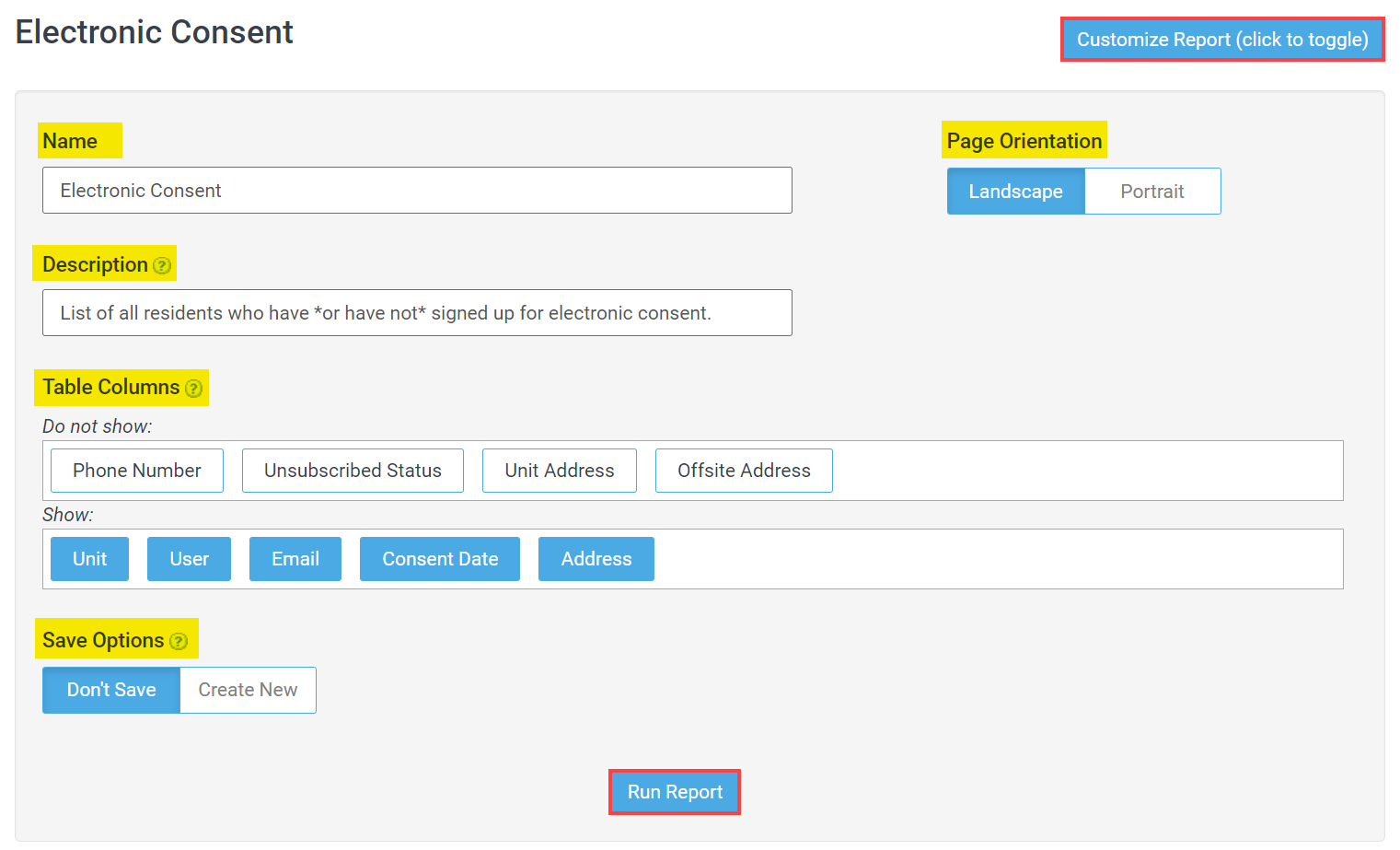 6. Once completed, click "Run report" to generate and view your customized report.
Video Demonstration