1. Pick up the TV remote, press the "Gear" icon on the remote and as shown below: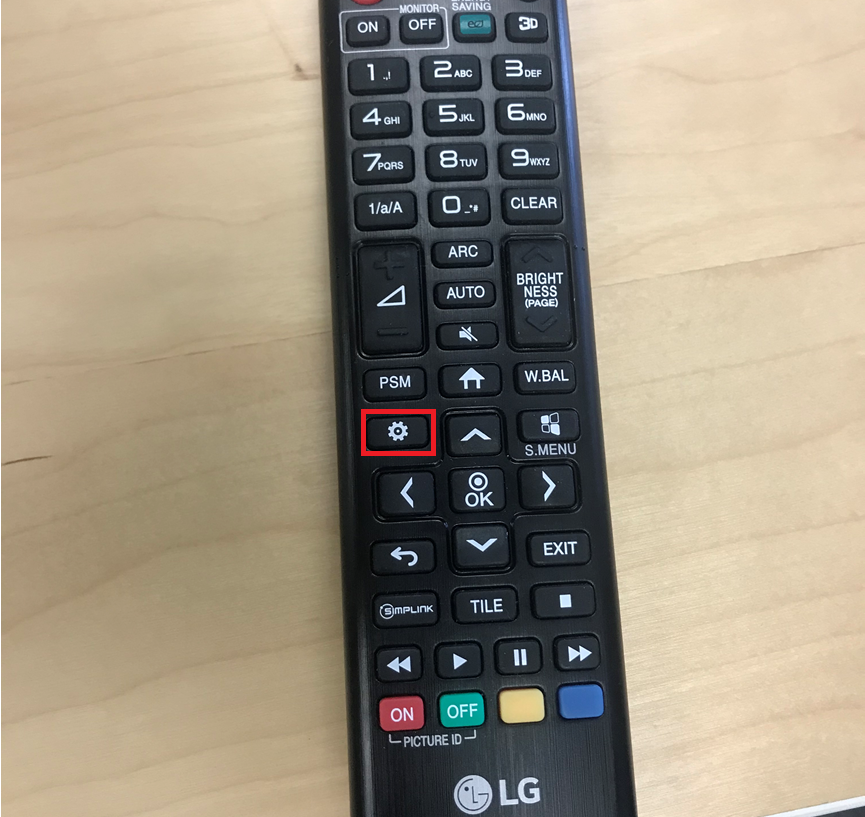 2. Hold onto this button for 3-5 seconds, until you see the following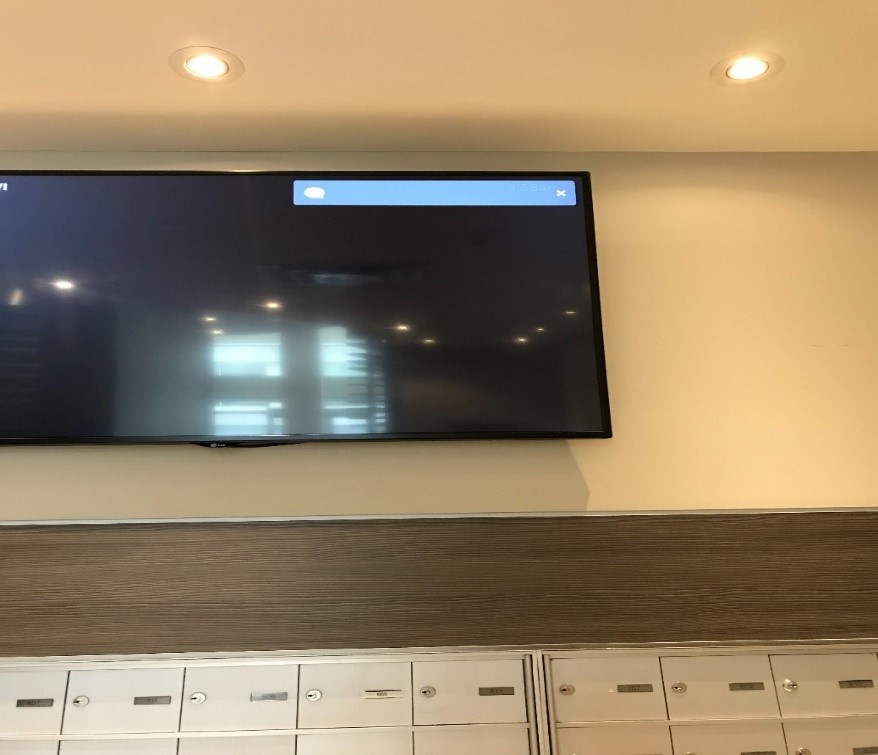 3. Once you see the icon in the top right corner, press "1105" and press "OK". Note: there is no visual cue for the numbers being selected.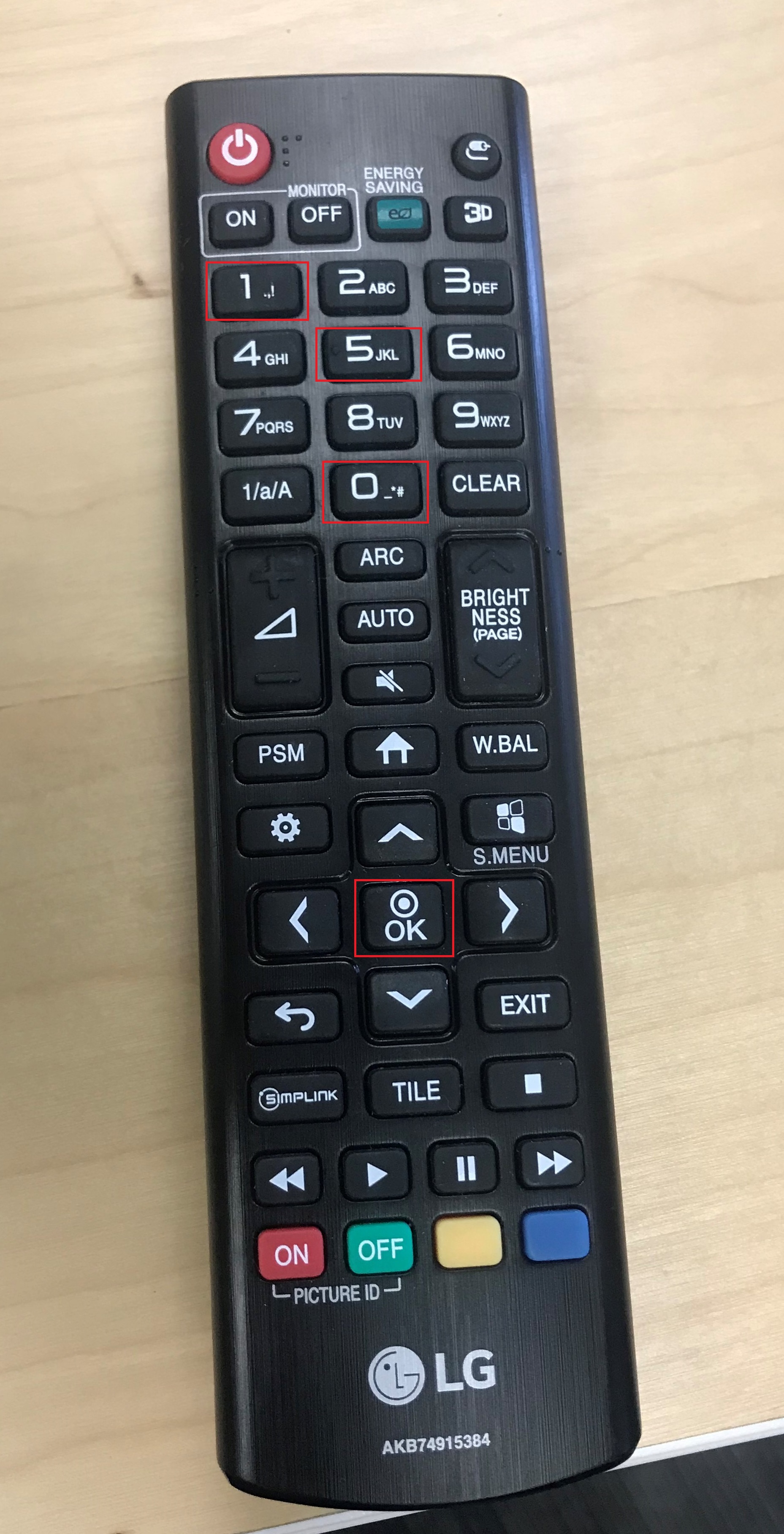 If this is done correctly, the following menu should be visible: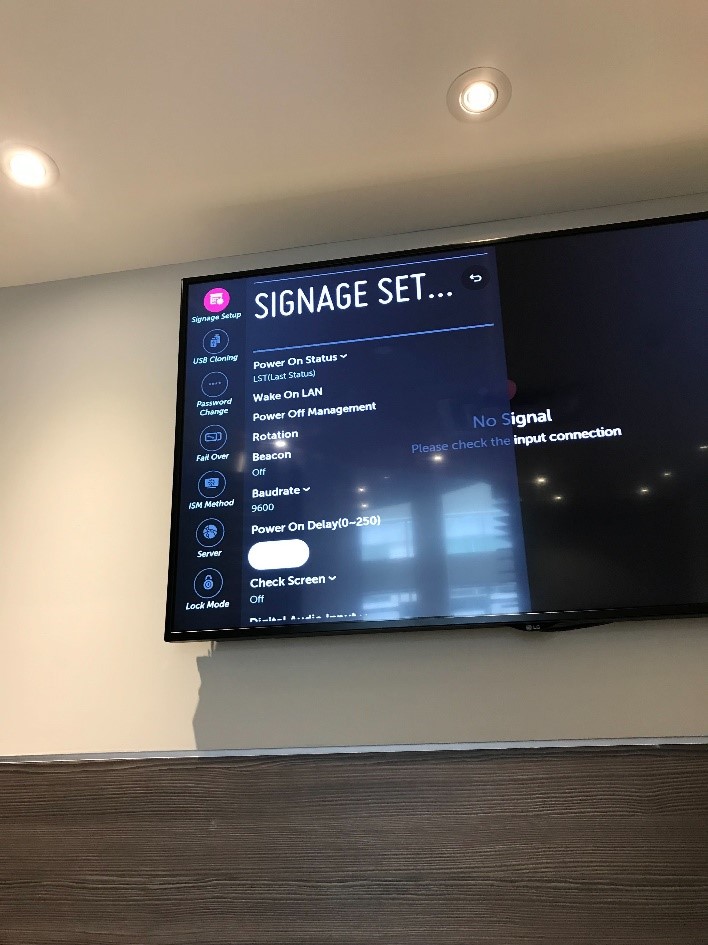 4. Scroll down, and then select "Web Browser"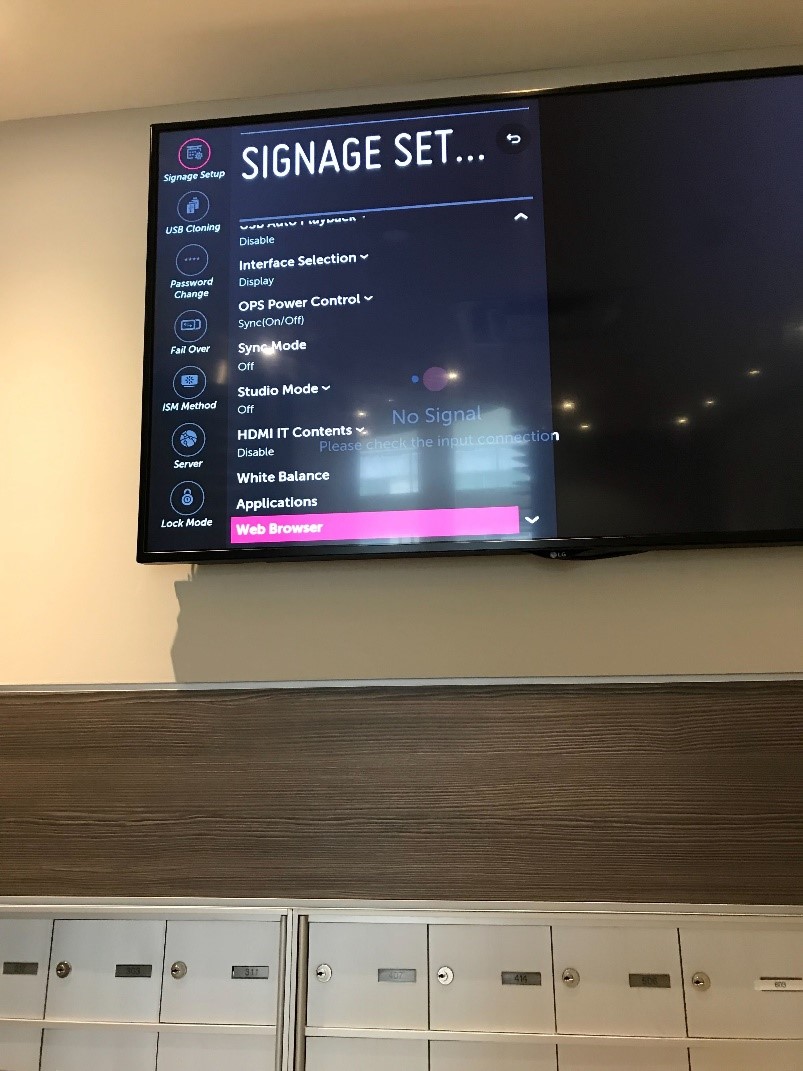 5. Once this is running, you can enter in the respective URL for the corporation in the web address space using your TV remote. Make the page "Full Screen"
6. Typical URL Format: https://app.condocontrol.com/tv/YOURTVCODE
NOTES:
Your TV code can be found by accessing the setup page of your Condo Control workspace then clicking "Announcements" from the left hand menu. For detailed instruction on how to locate your TV code please see the user guide here.
Some displays cannot connect to secure servers. If this URL does not work please try changing https:// to http://