This section will allow you to create a report for your Online Payments.
1. Log into your Condo Control account.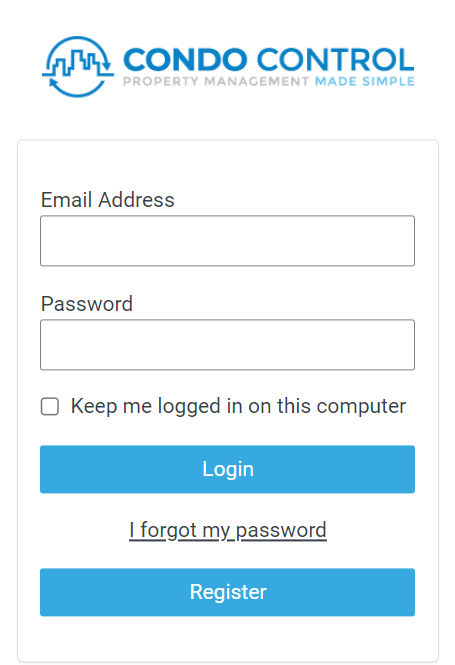 2. Go to the left side of your screen and scroll down till you see the Reports tab.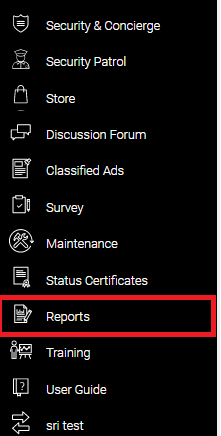 3. Now on the Reports page you will look under the Amenity Booking & Store section till you find Online Payments and you will click on the graph icon beside the star symbol.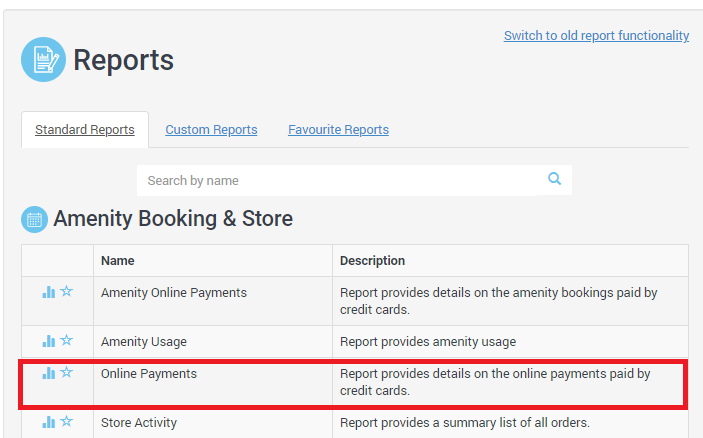 4. Click on the Funnel Icon which is located on top right side of Online Payments page and the click on the icon.

5. The Funnel feature will allow you to the filter the Online Payment report: You can put in different parameters below depending on your criteria on the report you trying to create then press submit to have the report developed. If you are requiring further customization please see step 6.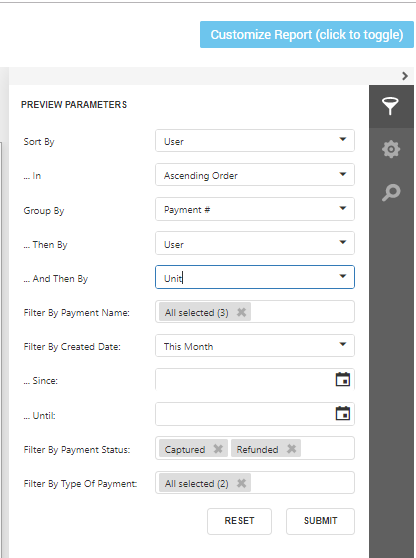 6. For further customization please click on the the Customize Report tab.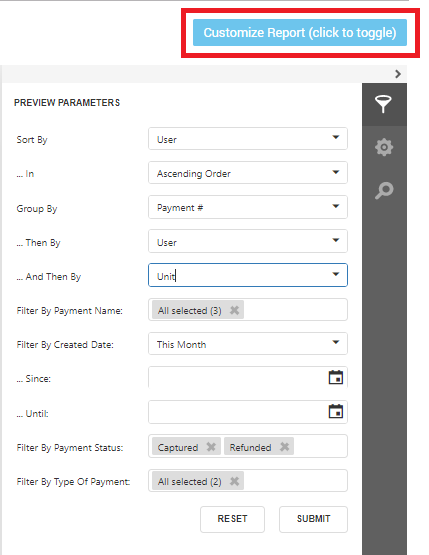 7. You are able to interchange what categories you want to show or not in the report by putting the categories you are wanting to see in the report in the " Show Column ", and the categories you do not want to see in the "Do not show column". Once you have completed putting the categories into their designated columns then press the " Run report" tab which will run the customized report for you.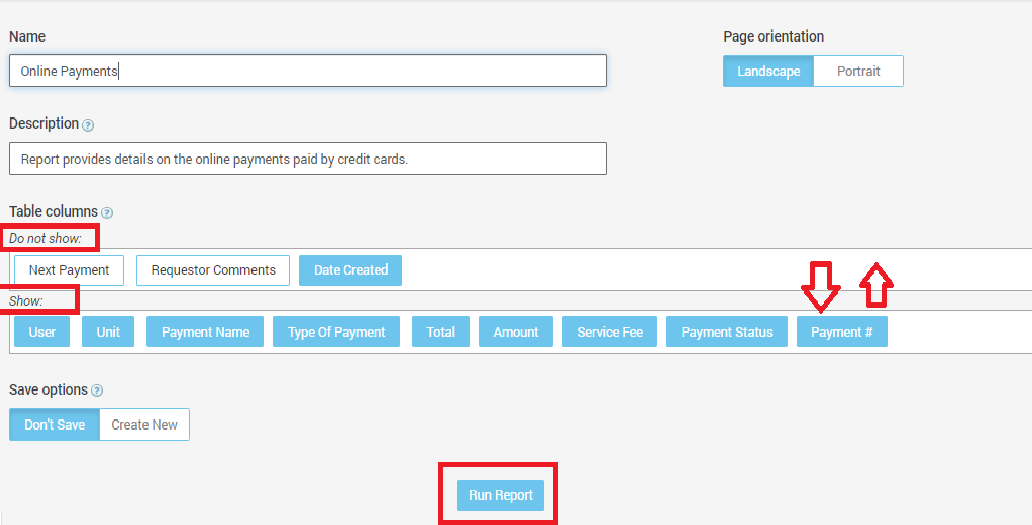 If you are Customizing the Report as well as changing the Parameters - please customize the report first then proceed to changing the parameters with the Filter option.