This user guide outlines how to change your dashboard settings such as colours, logo, and resident banner.


For a video tutorial on updating dashboard settings, refer to the following: Setup Page - Workspace & Dashboard Settings Video Guide
1) Click on the Welcome tab. Then from the drop down click on the Setup tab.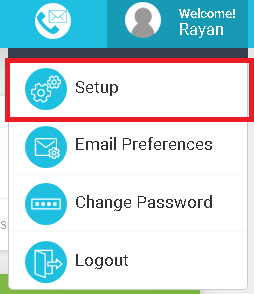 2) Click on Dashboard Settings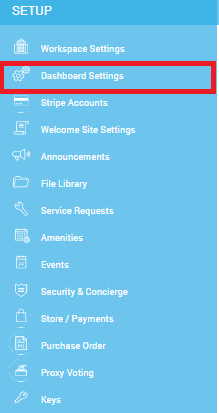 3) How to Change the Colours of your Dashboard
a) Click on the Edit tab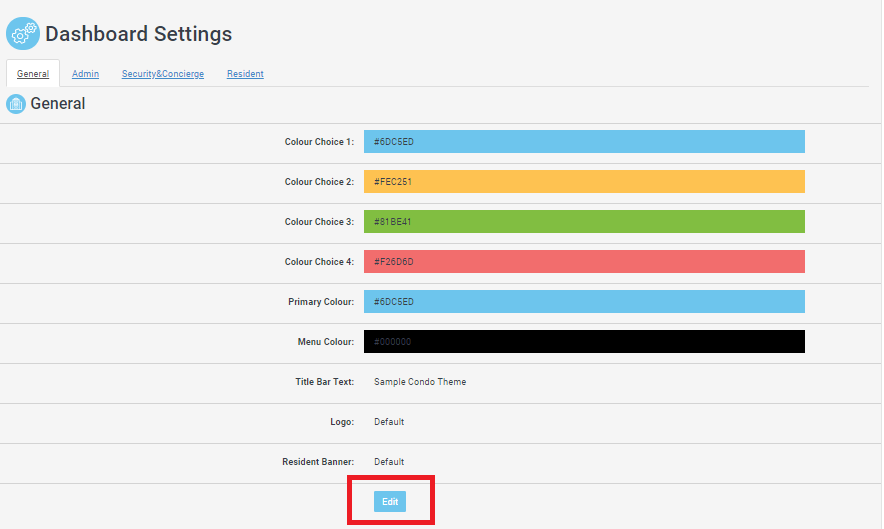 b) You can change each colour choice by clicking your mouse on the colour itself where a colour selection will appear as articulated below. Now you are able to choose the colour you prefer for your Dashboard. Remember to press the save tab once you have choosen all your colours for your dashboard.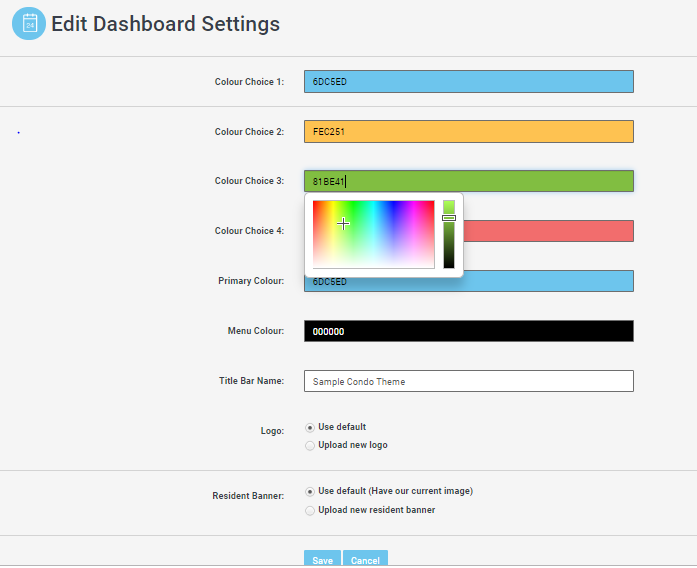 4) Change your Logo
A) Check off Upload new logo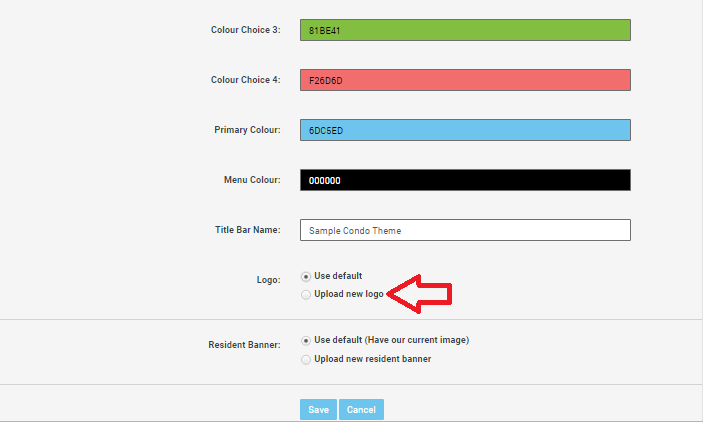 b) Choose your file by selecting the Logo you would like replace the existing logo and press the save tab. Note: dimensions must be 200 x 150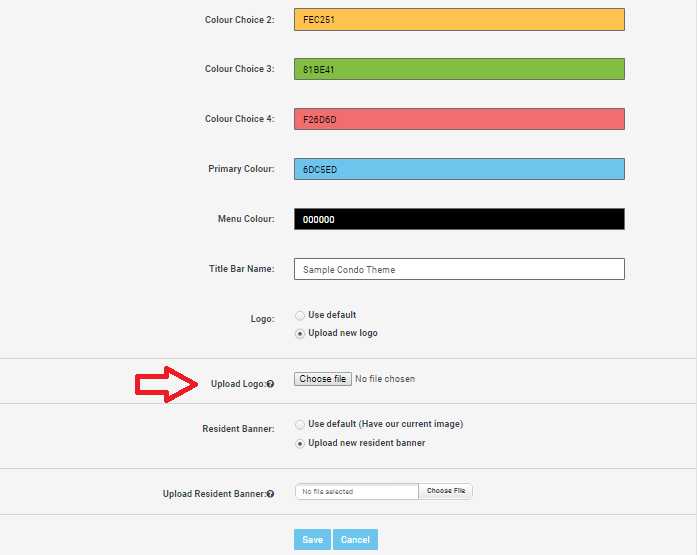 5) Change your Resident Banner
A) Check off the " Upload new resident " option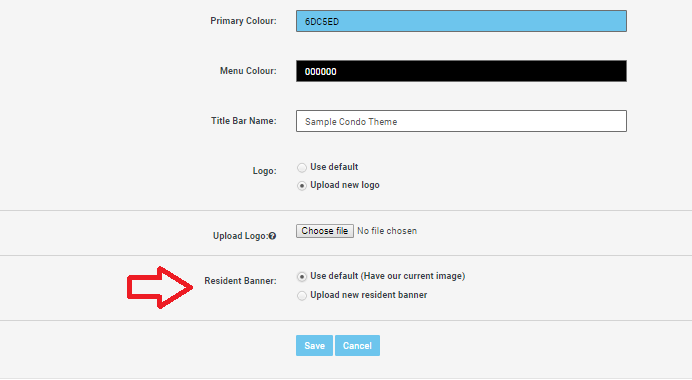 B) Click on the choose file tab and find your new banner that you would like to replace your existing banner. Once you have found that banner press save so that is saved on your dashboard.
Note: dimensions must be 2000 x 200