In this guide, we will review the package scanning feature on Condo Control. This feature will require the use of the Condo Control mobile app.
1. Log in to your Condo Control account through the mobile app.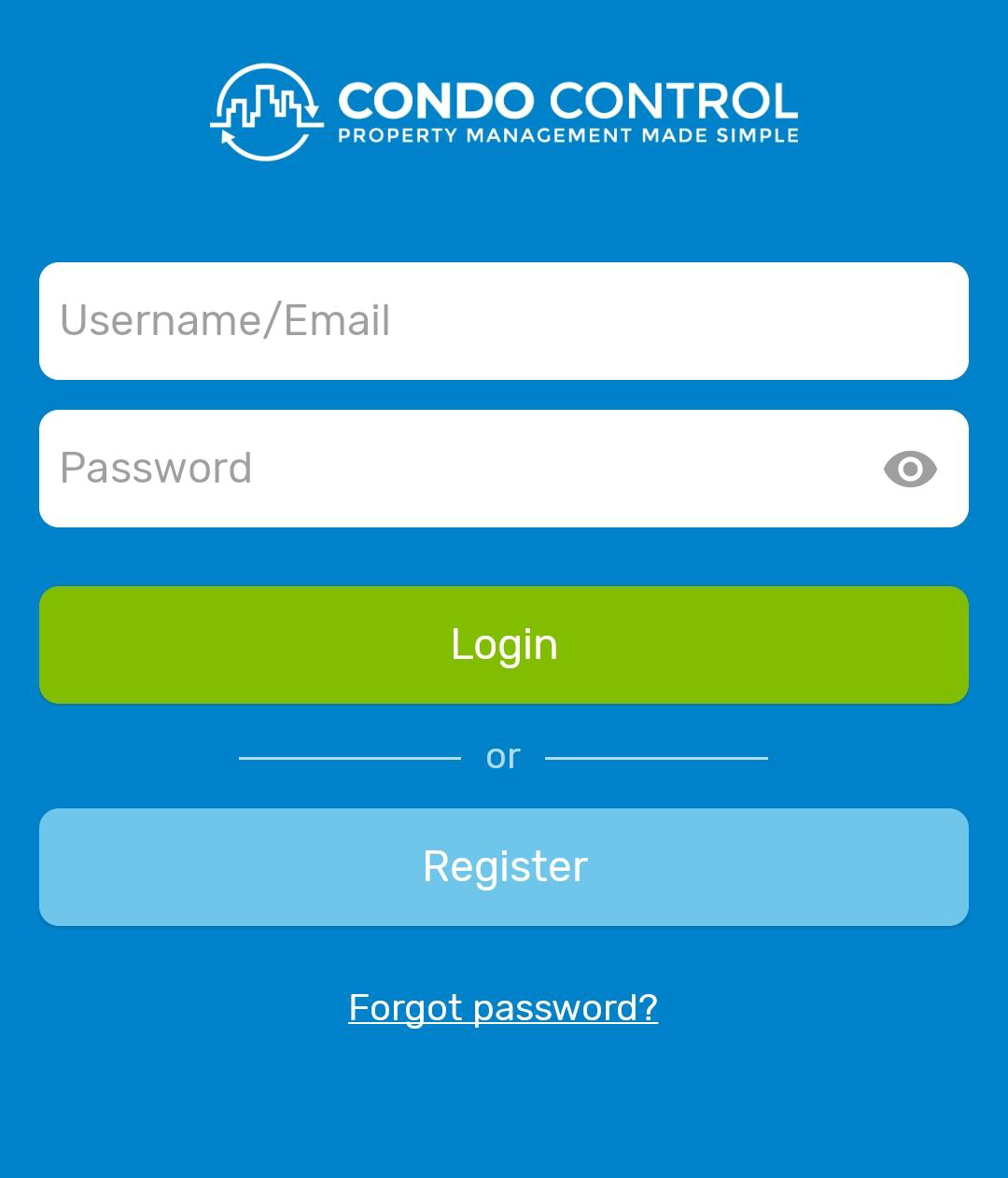 2. Tap on the the lines in the top left corner.

3. Select Log a Package from the main menu.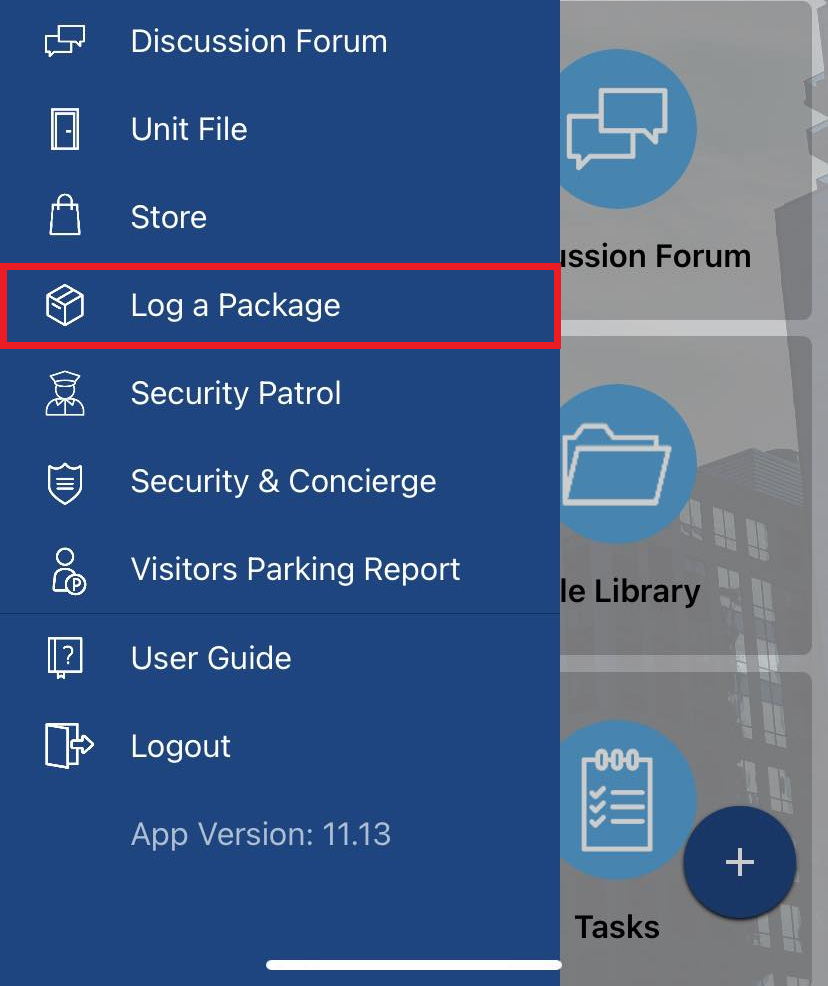 4. The scanner will require the use of the phone camera - Ensure you have given the app permission to use your camera by selecting OK or going through the App settings on your phone setup.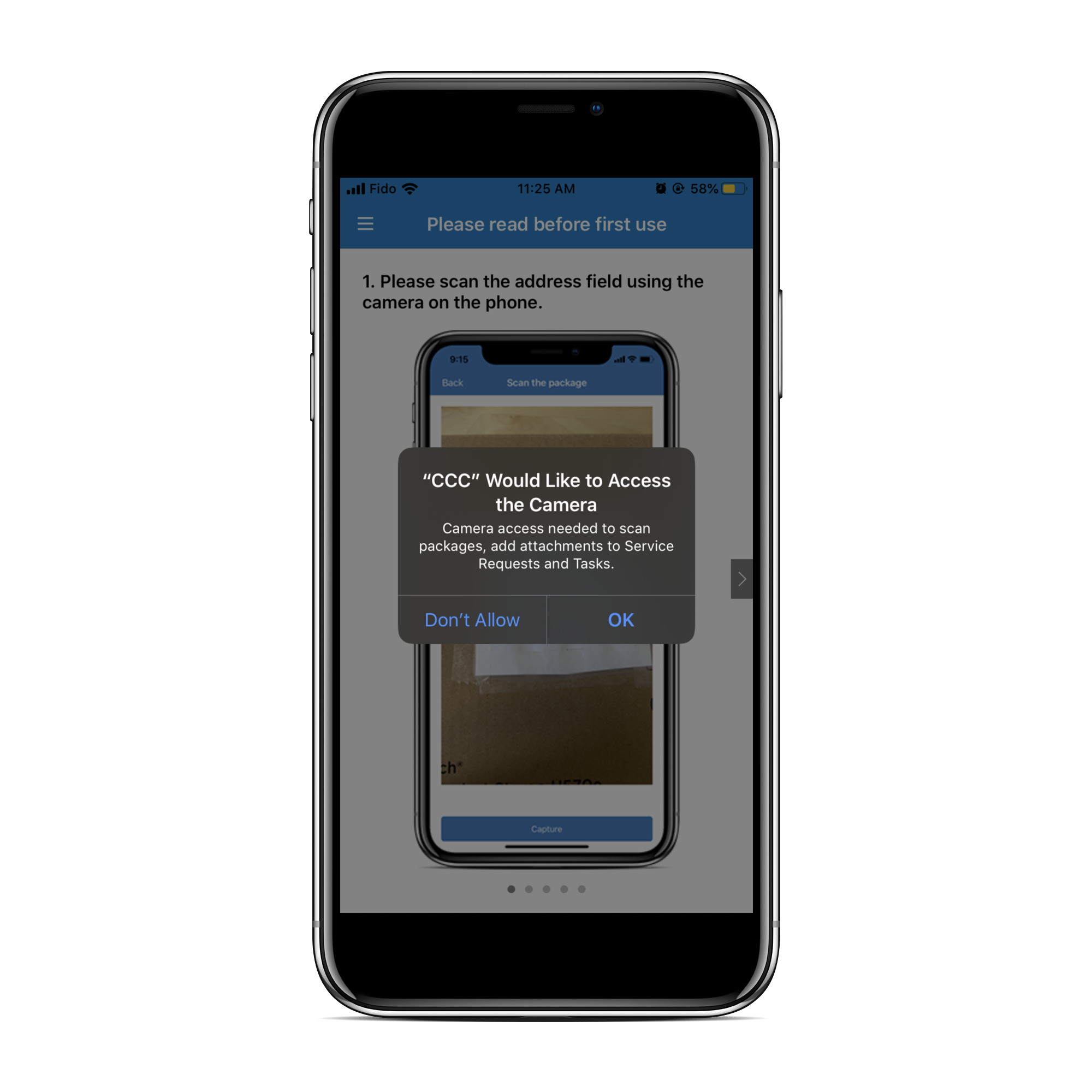 5. If this is your first time using the feature, you will be able to review instructions on how to scan a package through the app. Scroll through each slide and read the instructions before proceeding.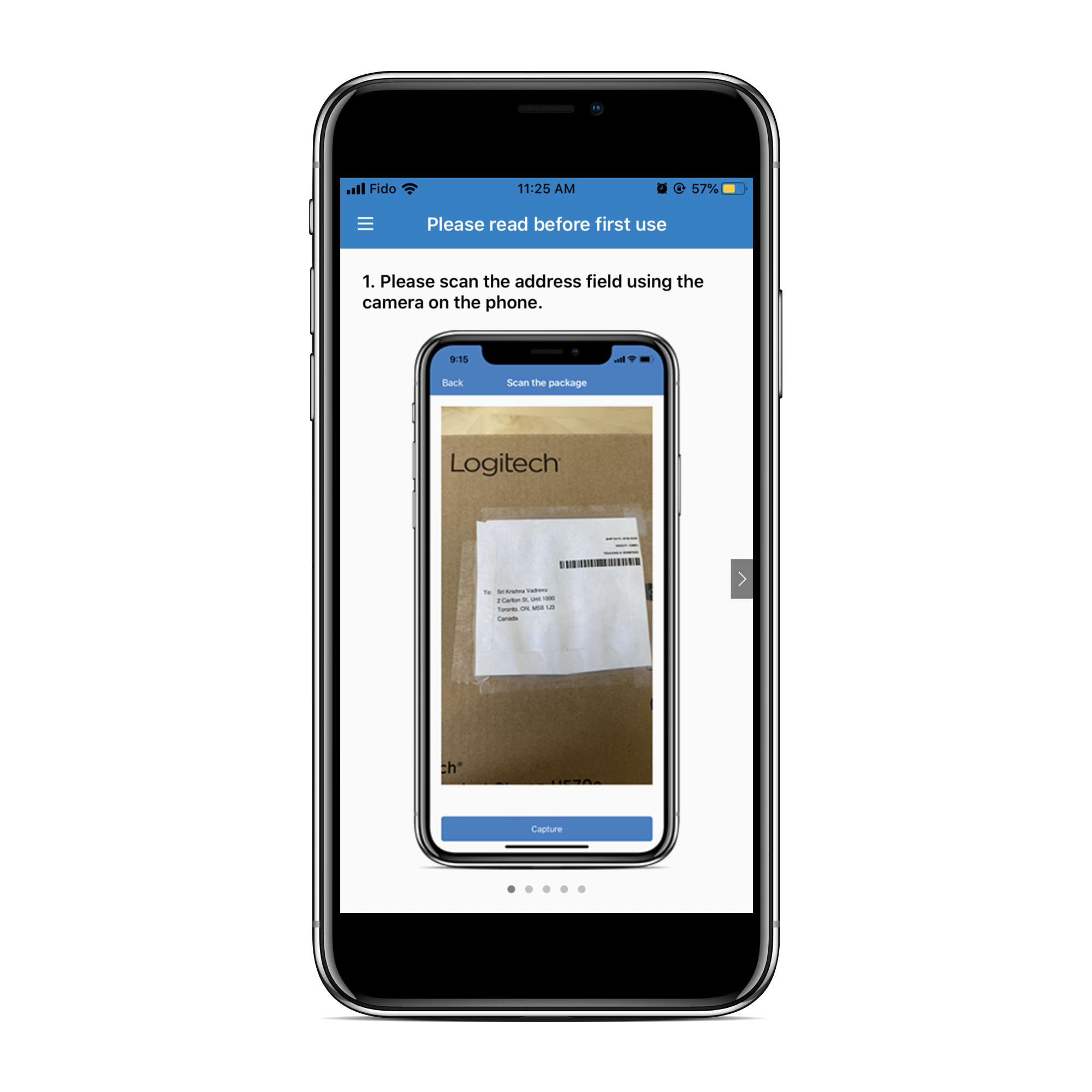 6. Once you have read the instructions, you can check the Don't show again box and proceed by selecting Start Scanning Packages.

7. Once you scan the package, the details should be automatically added to the system. If the resident has an account, the user field will be automatically selected. If the resident is not in the system, or the application is unable to recognize the image being scanned, you will be prompted to enter the information manually as shown below. To enter the resident manually, click on Enter manually.
8. On the next screen, enter the residents name or their unit number.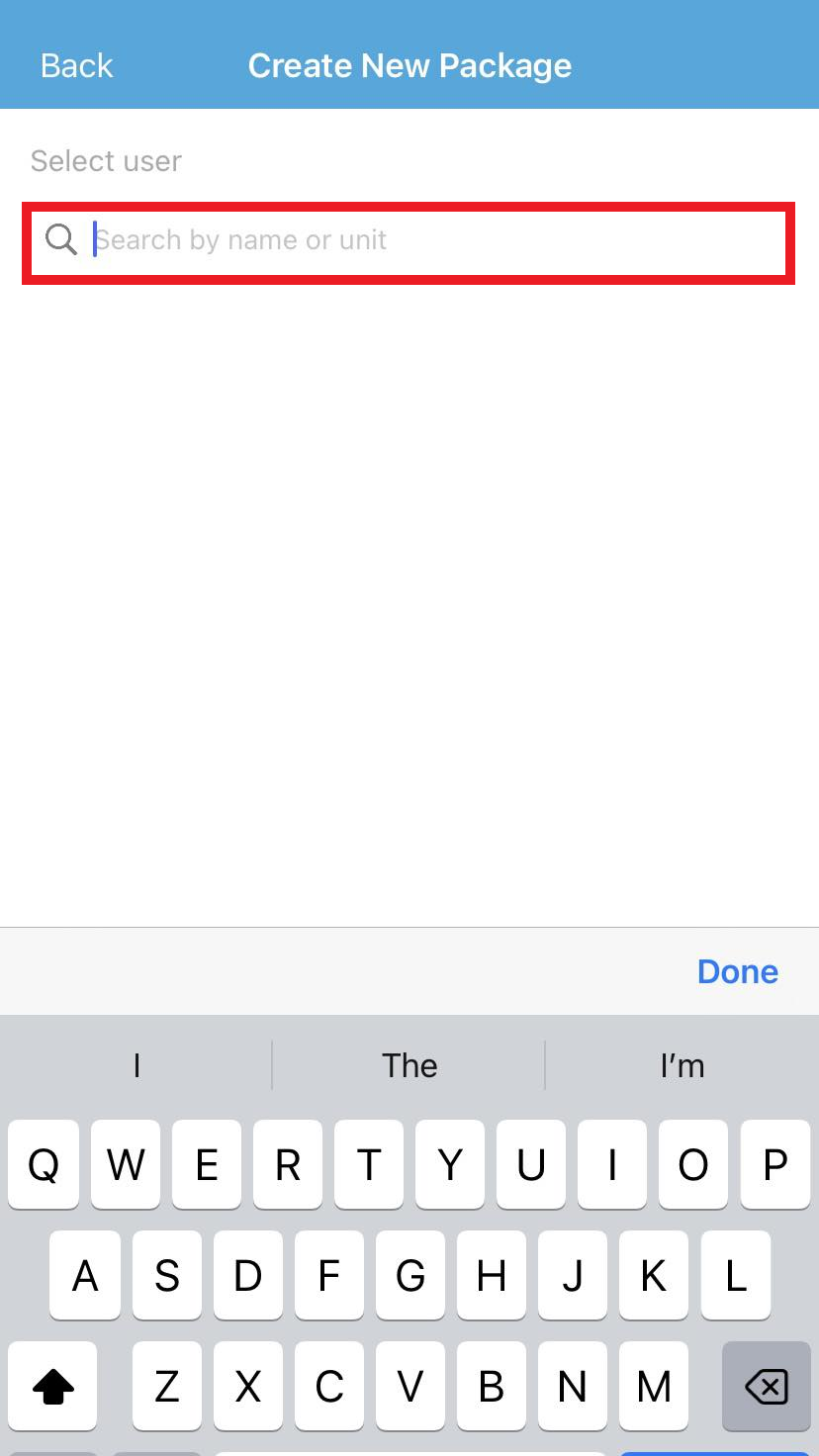 If you entered a unit number, you can select which resident from the unit the package is addressed to.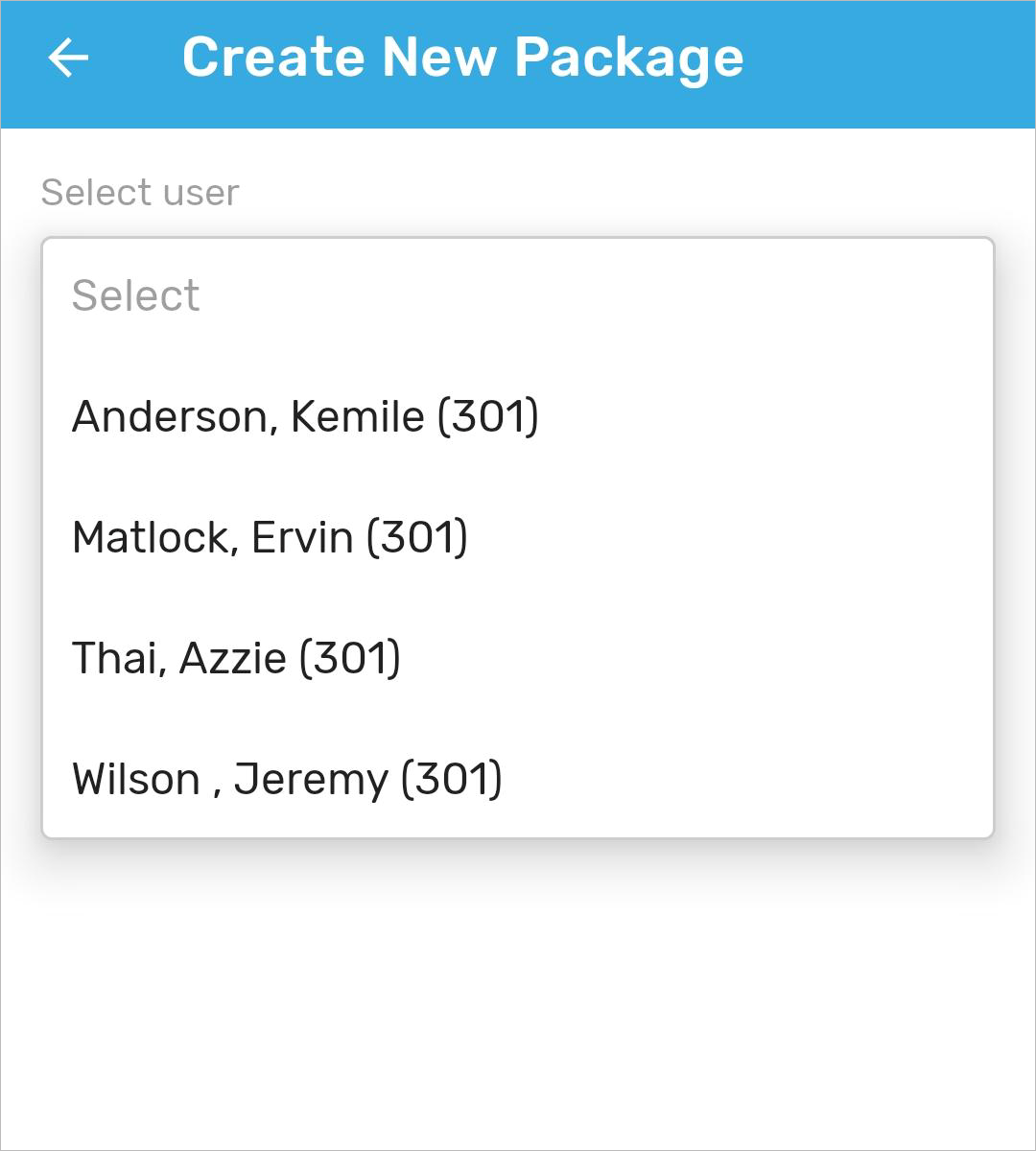 9. Once the user is either selected automatically or manually, select the courier.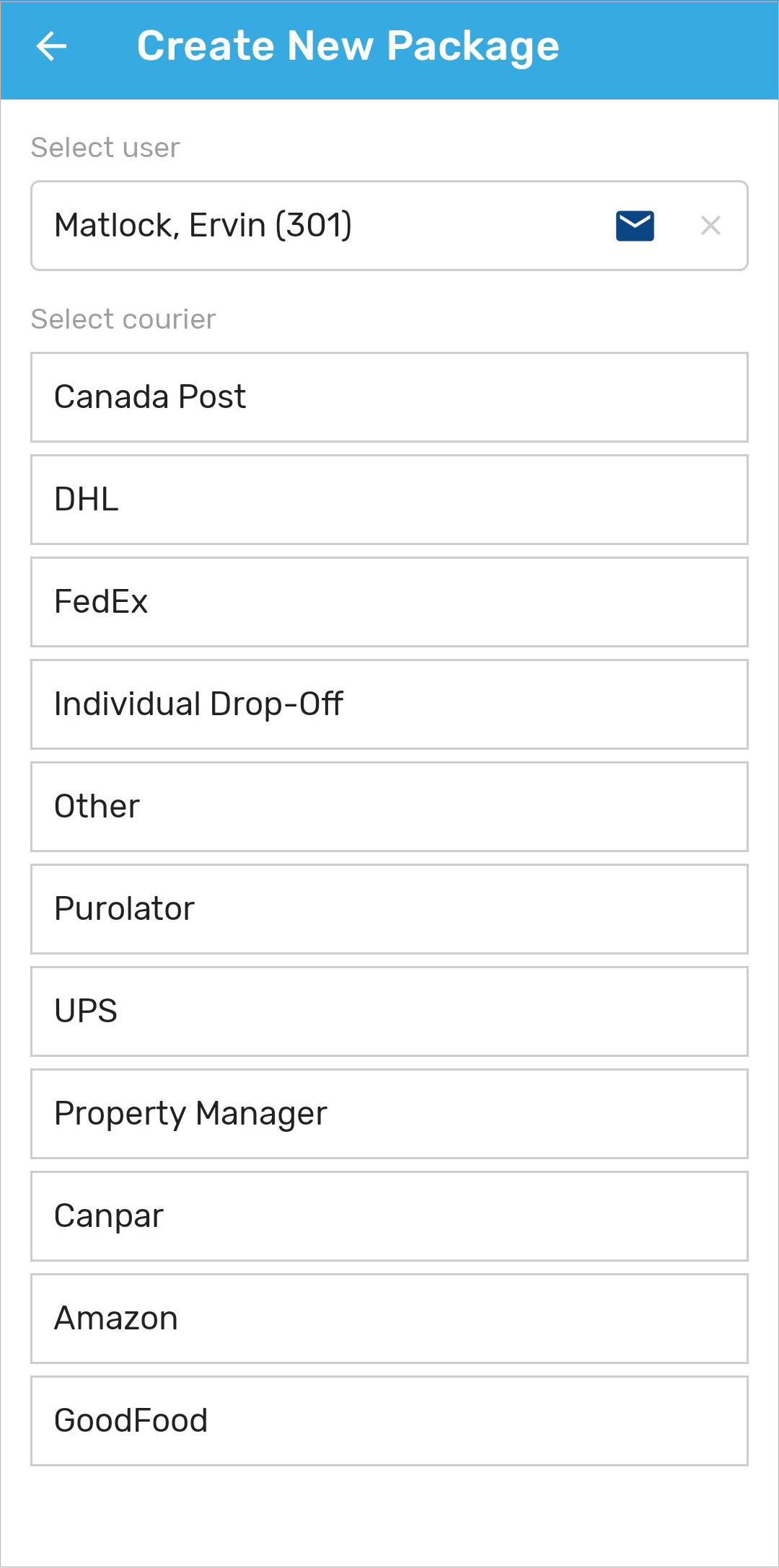 10. Add package details.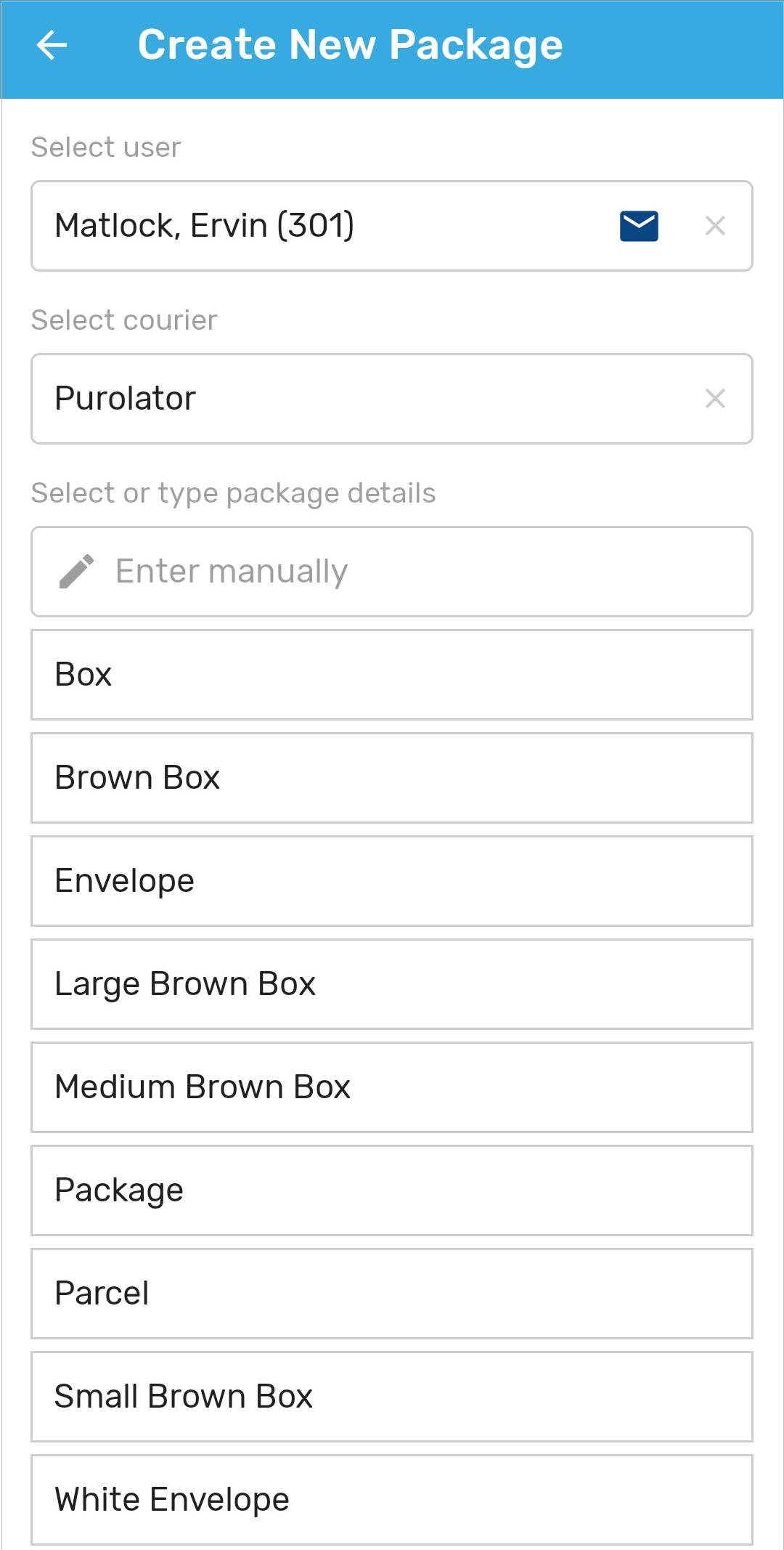 11. If applicable, choose the storage spot for the package.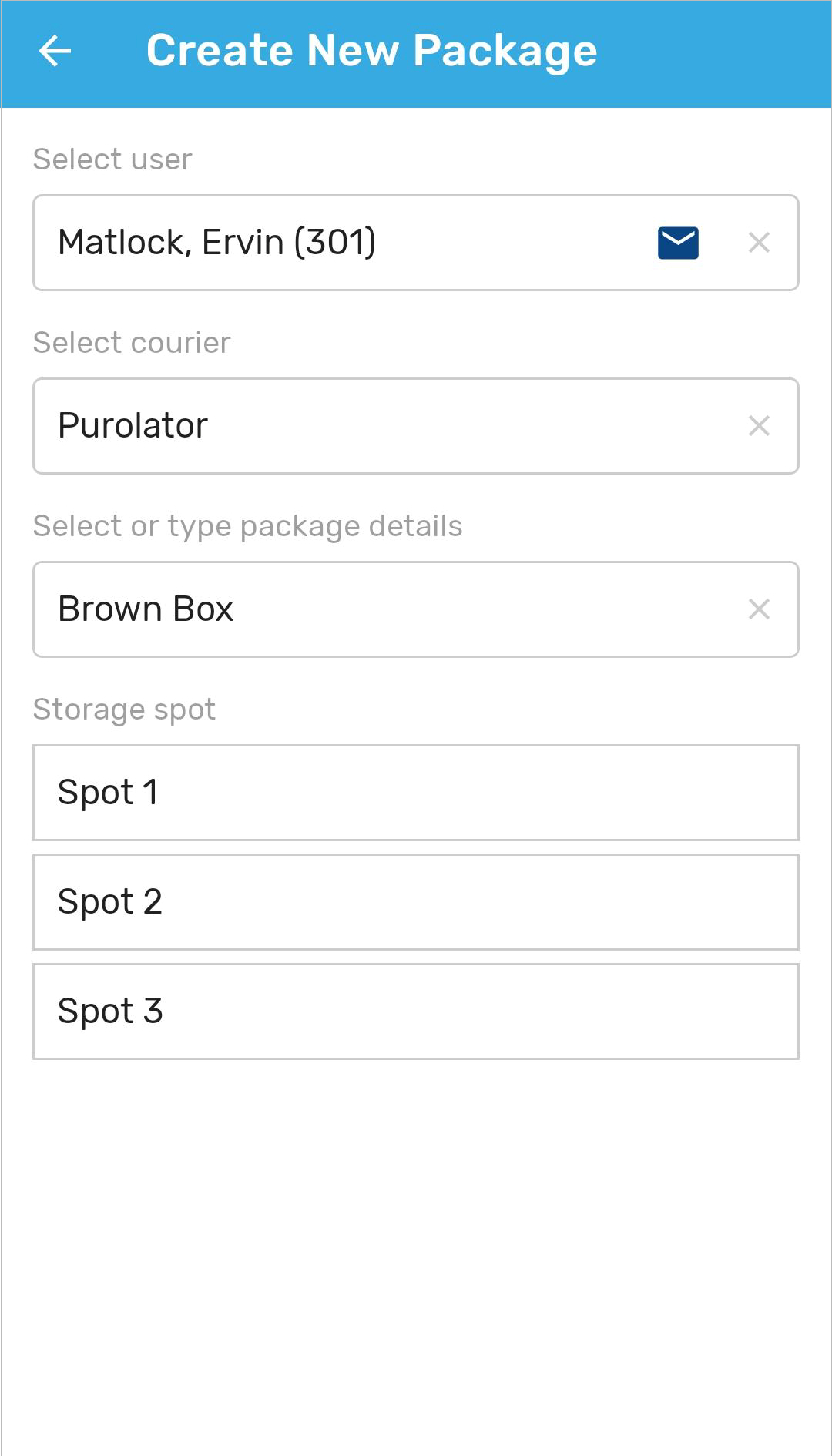 12. When each field has been completed, you can go back and edit your selection by selecting the Edit icon beside the corresponding heading. If all the details are correct, select Save.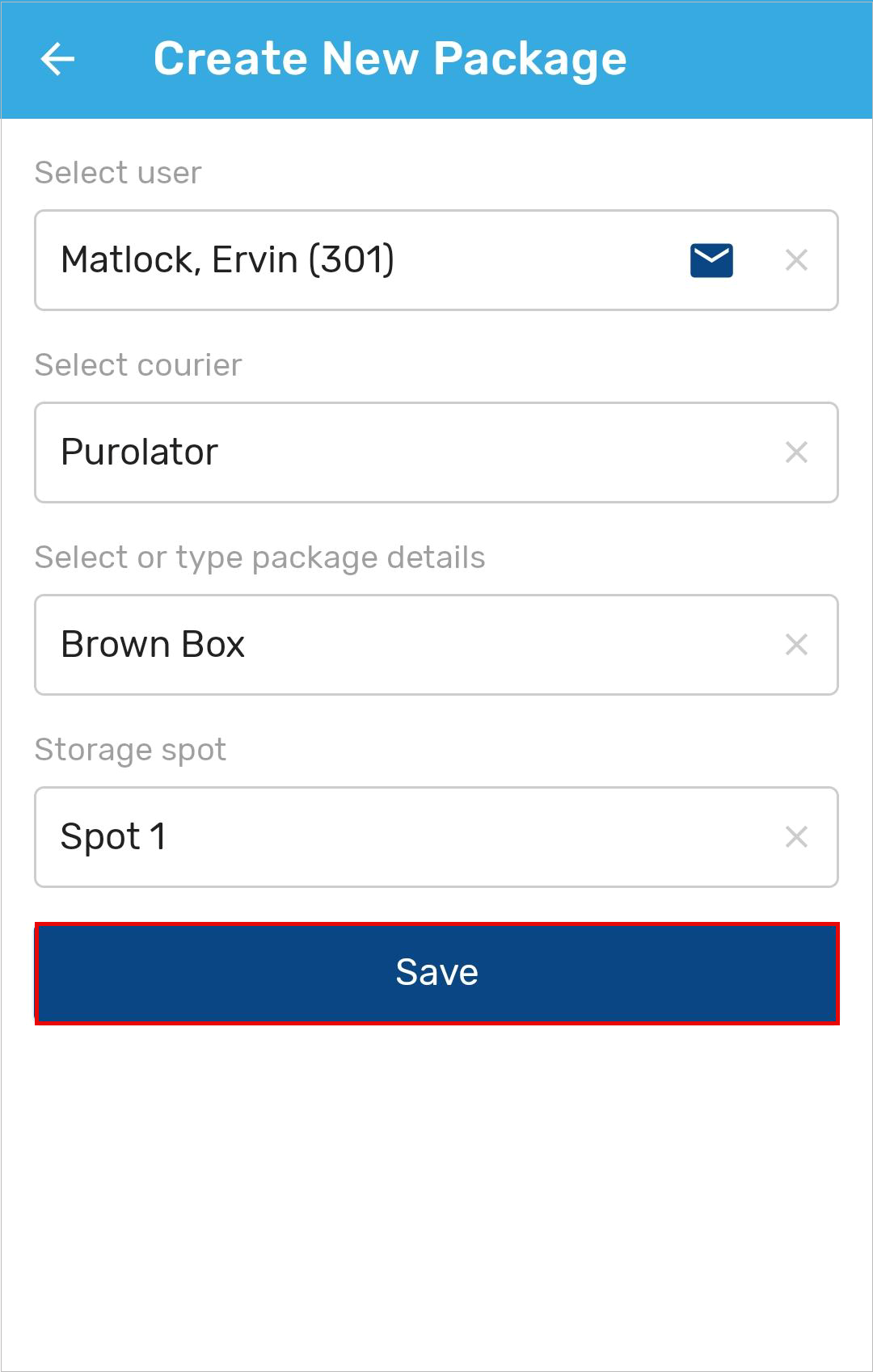 13. Once you click on Save, you will get a confirmation message confirming the package has been created.