To make the process of logging packages easier, we have introduced a package scanning feature to minimize data entry. The following guide details this process:
1. Log in to your security and concierge app on your mobile device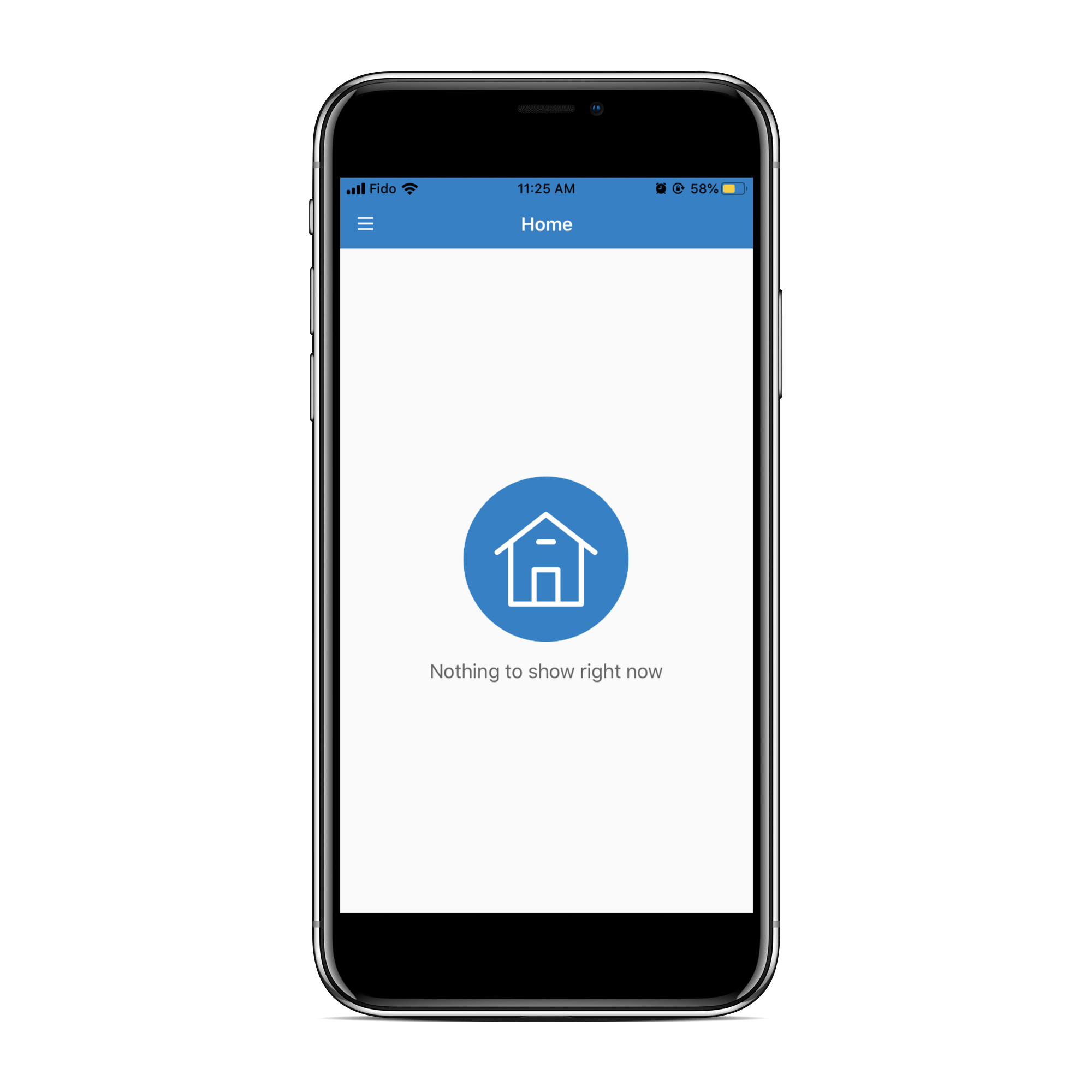 2. Tap on the the three parallel horizontal bar in the top left corner, then select 'Log a Package'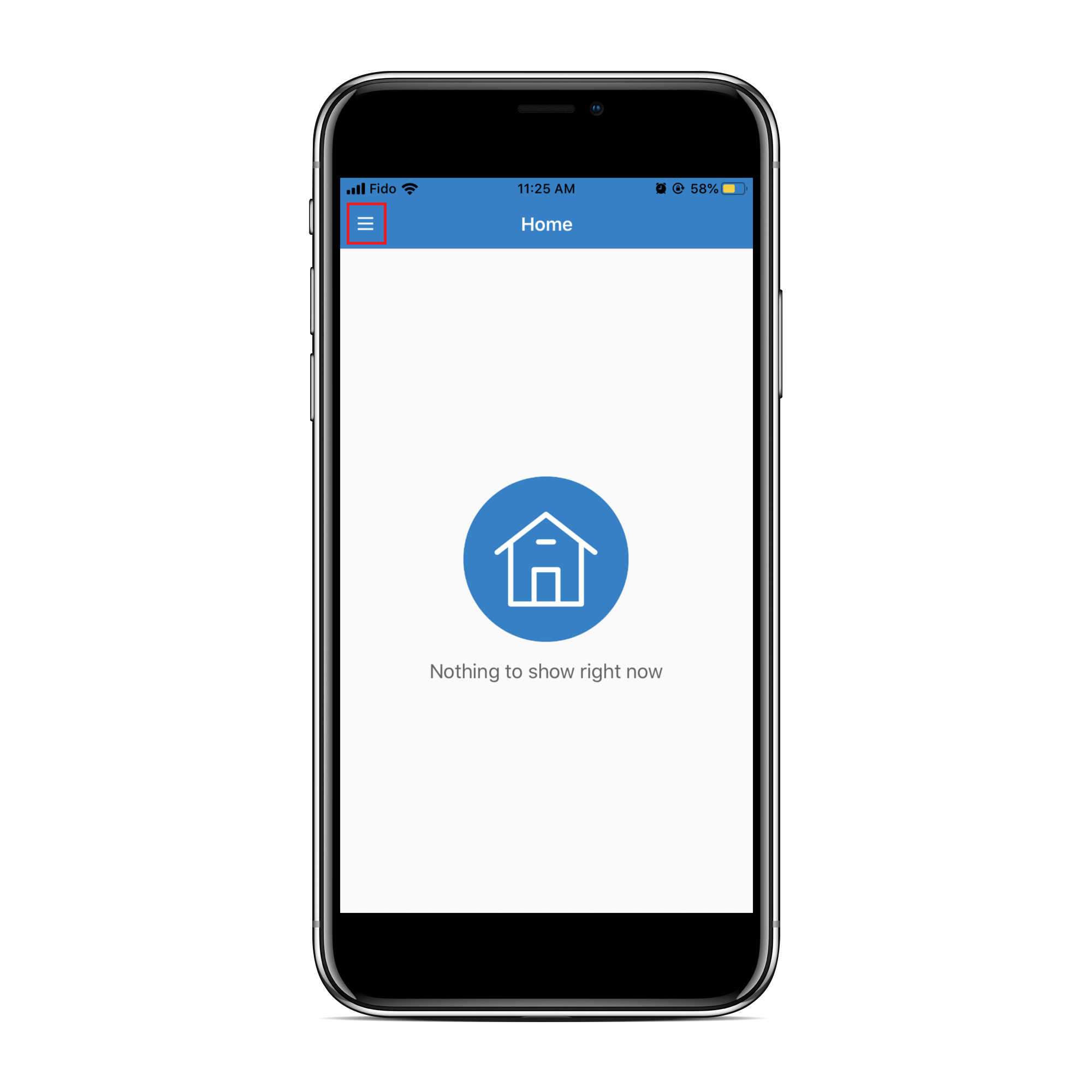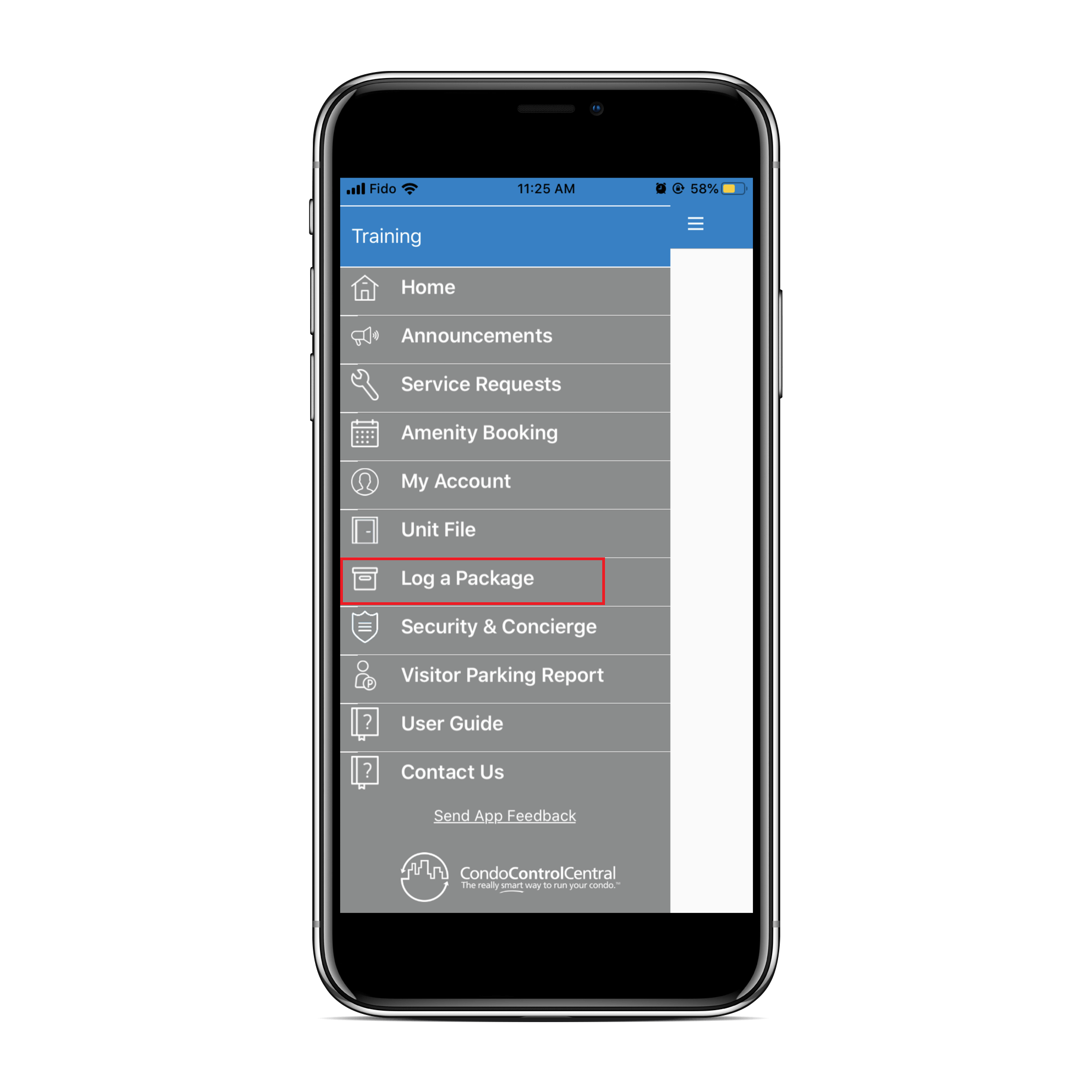 3. Once you click on log a package, the application will ask for your permission to use your camera, select 'OK'
4. Once you select OK, take a picture of the address field on the package using the camera on the phone by clicking on "Capture".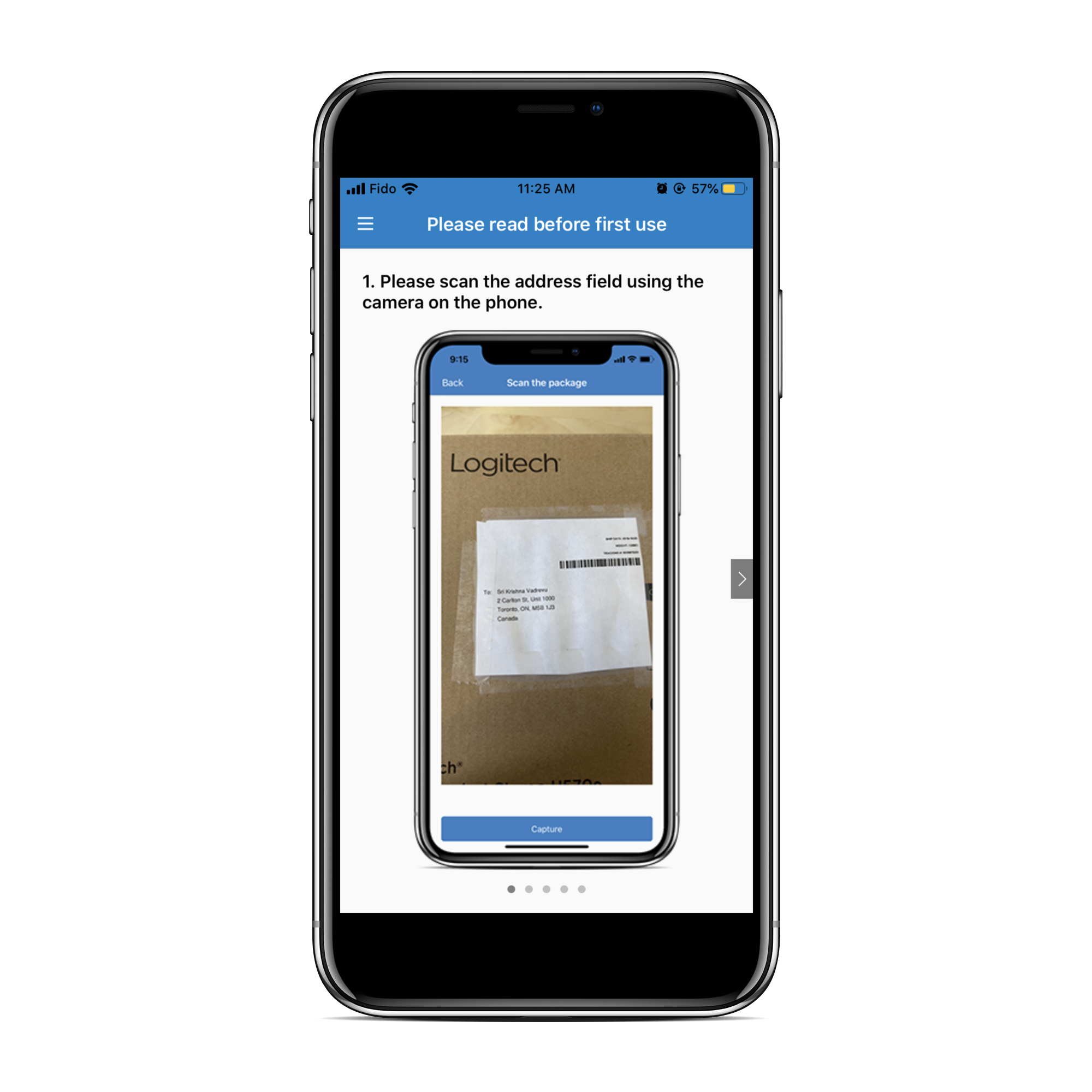 5. If the resident has an account, the user field will be automatically selected. If the resident is not in the system, or the application is unable to recognize the image being scanned, you will be prompted to enter the information manually as shown below. To enter the resident manually, click on 'Enter manually'.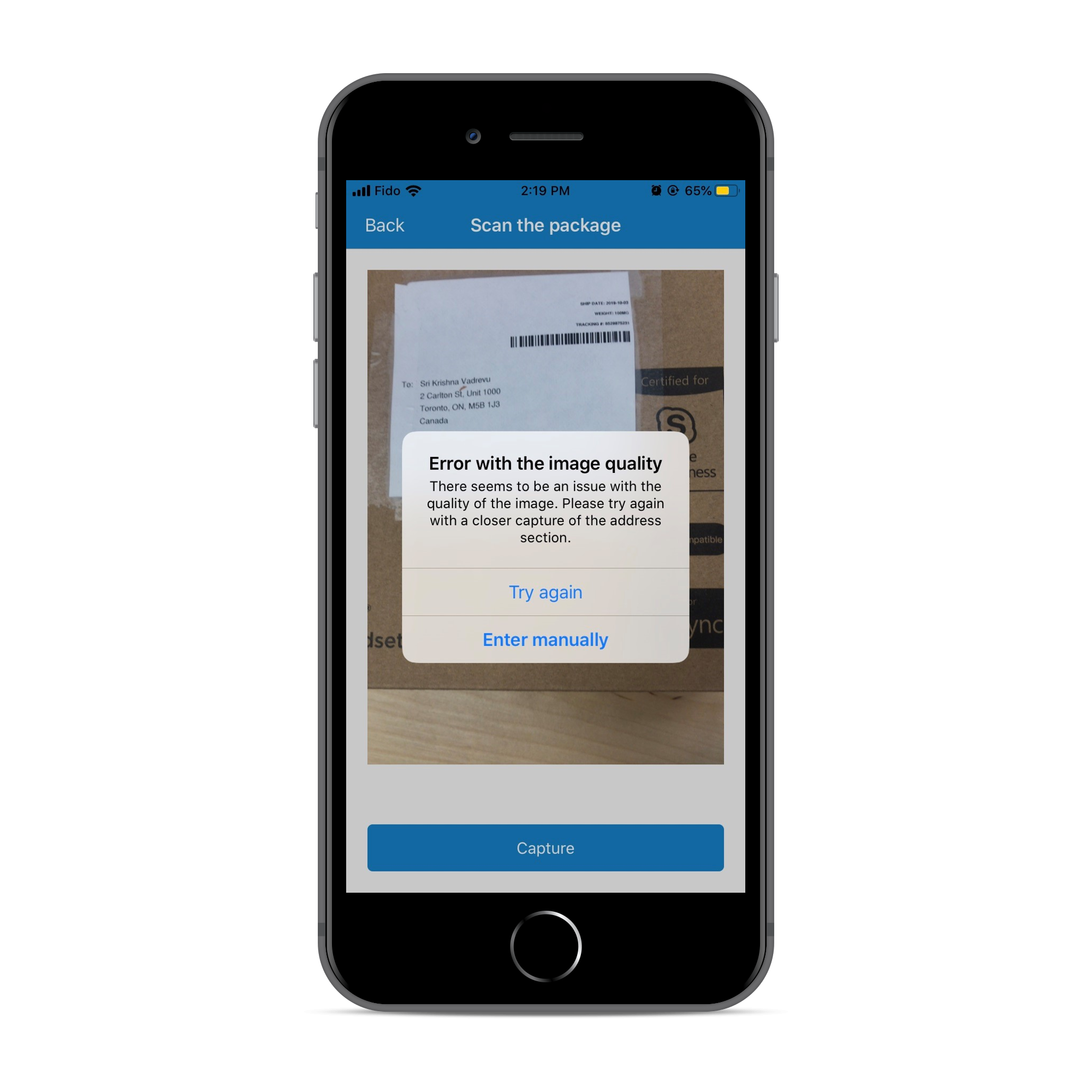 6. On the next screen, type in the residents name, then click on search, select the resident from the list, then click on done.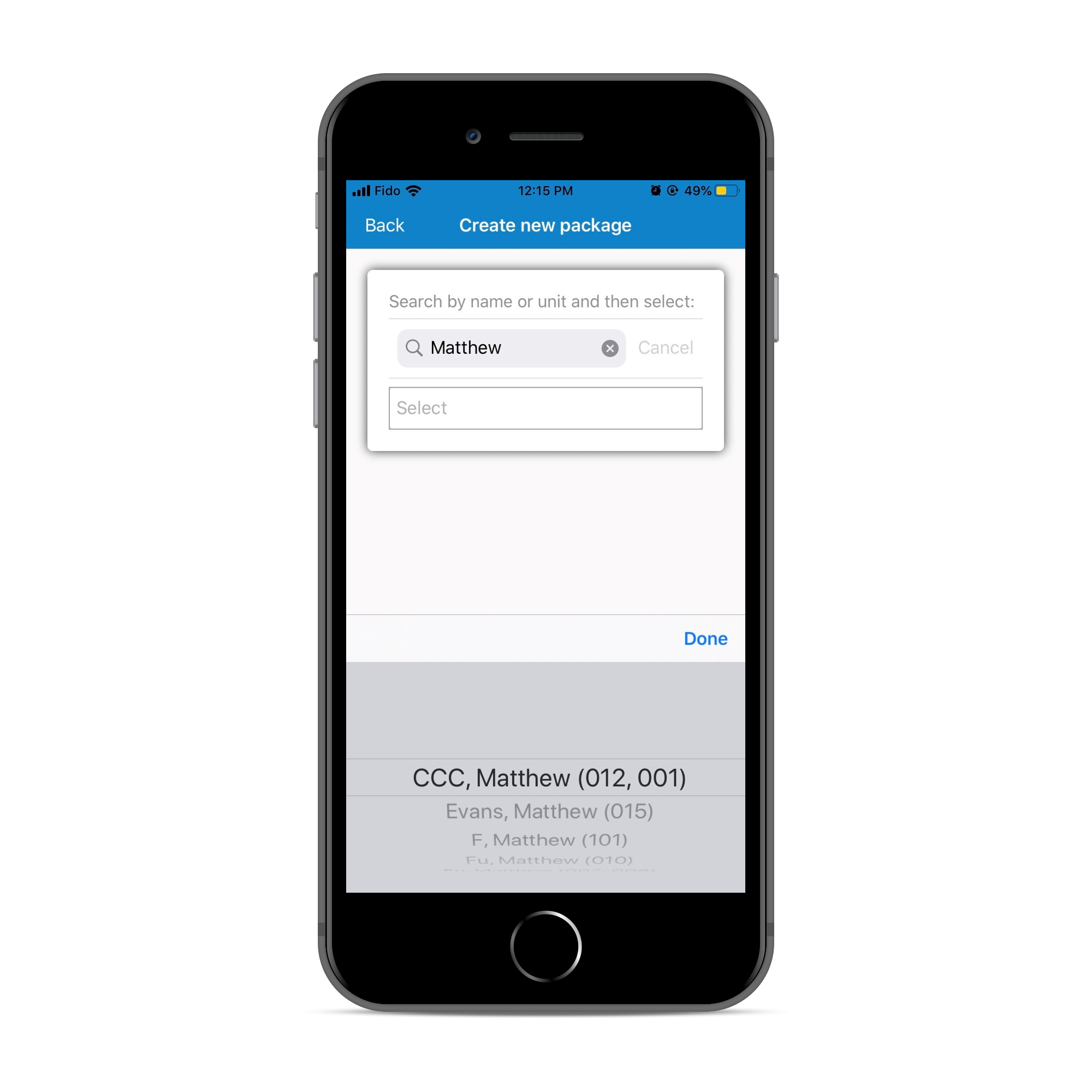 7. Once the user is either selected automatically or manually, select the courier, and you will be taken to the next page.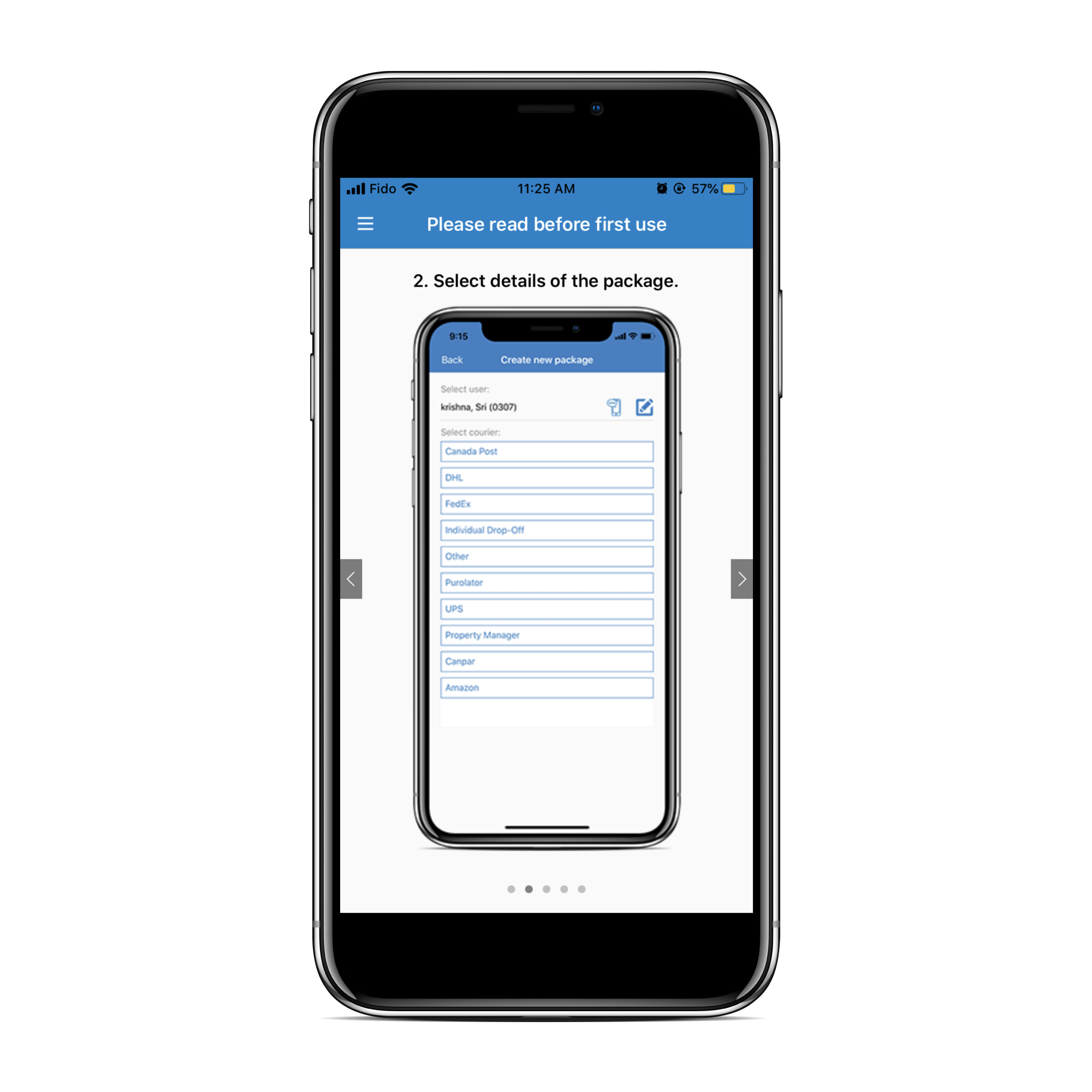 8. Verify the package details and log the package by clicking on "Save".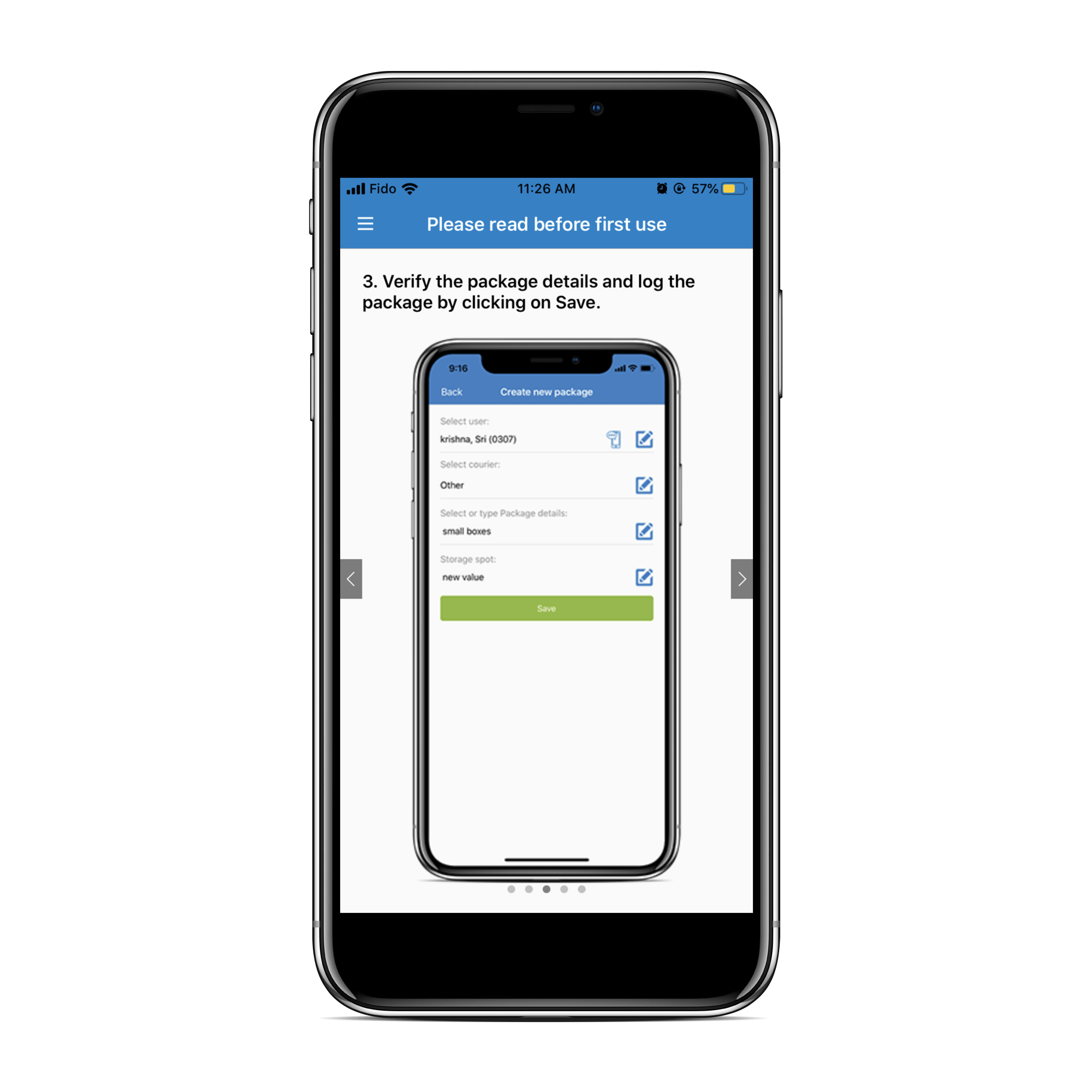 9. Once you click on Save, you will get a confirmation message confirming the package has been created