This guide will cover how to add a new lobby display for your community. Please note there is a cost for adding additional Lobby Displays.
1. Login to CC and from the "Welcome!" at the top right corner, click on Setup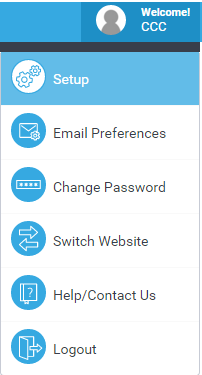 2. On the left hand side click on the Announcements feature

3. Click on the Lobby Display tab. Then to request a new TV display click on the Create New tab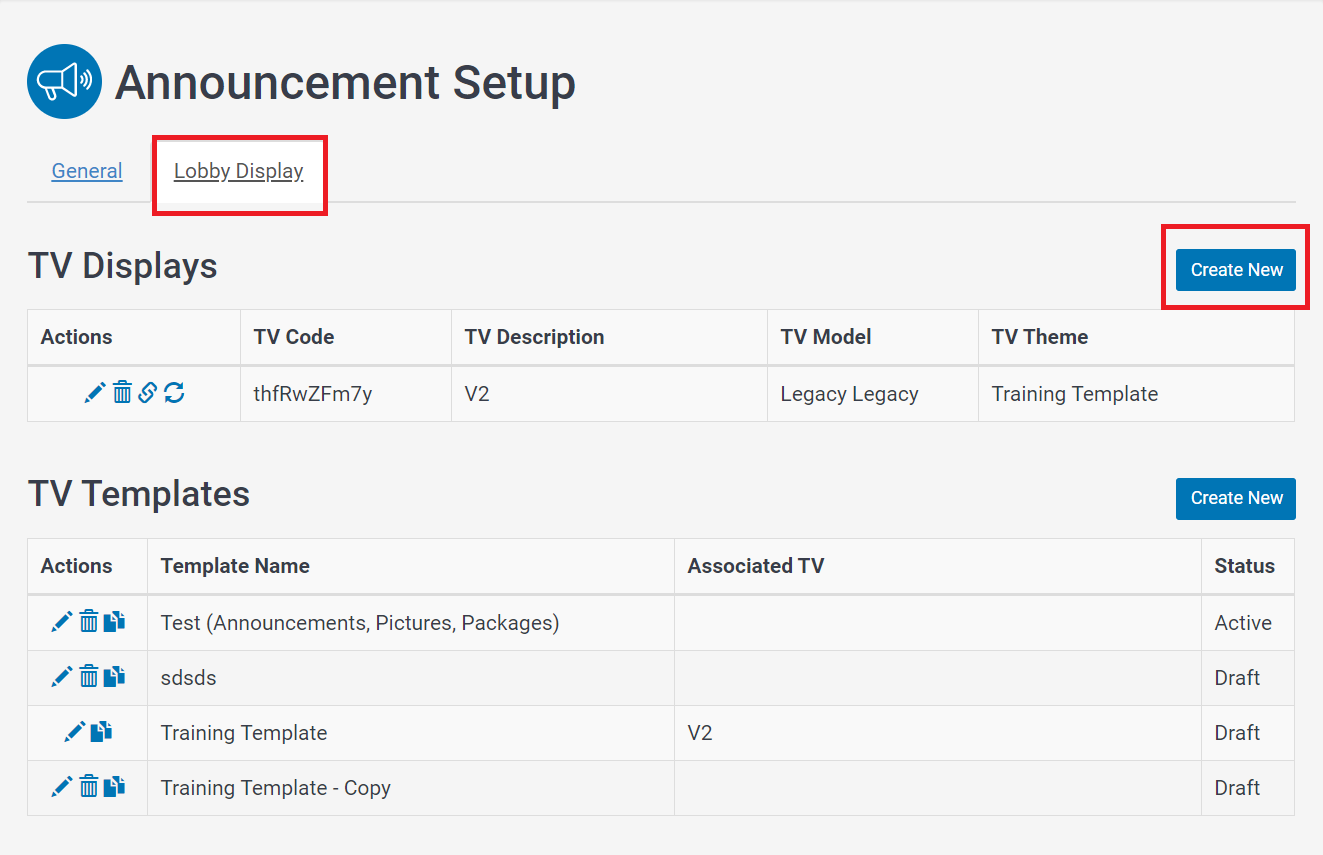 4. Fill out the required information for your TV Display. Check off I agree to the monthly charges then click Save.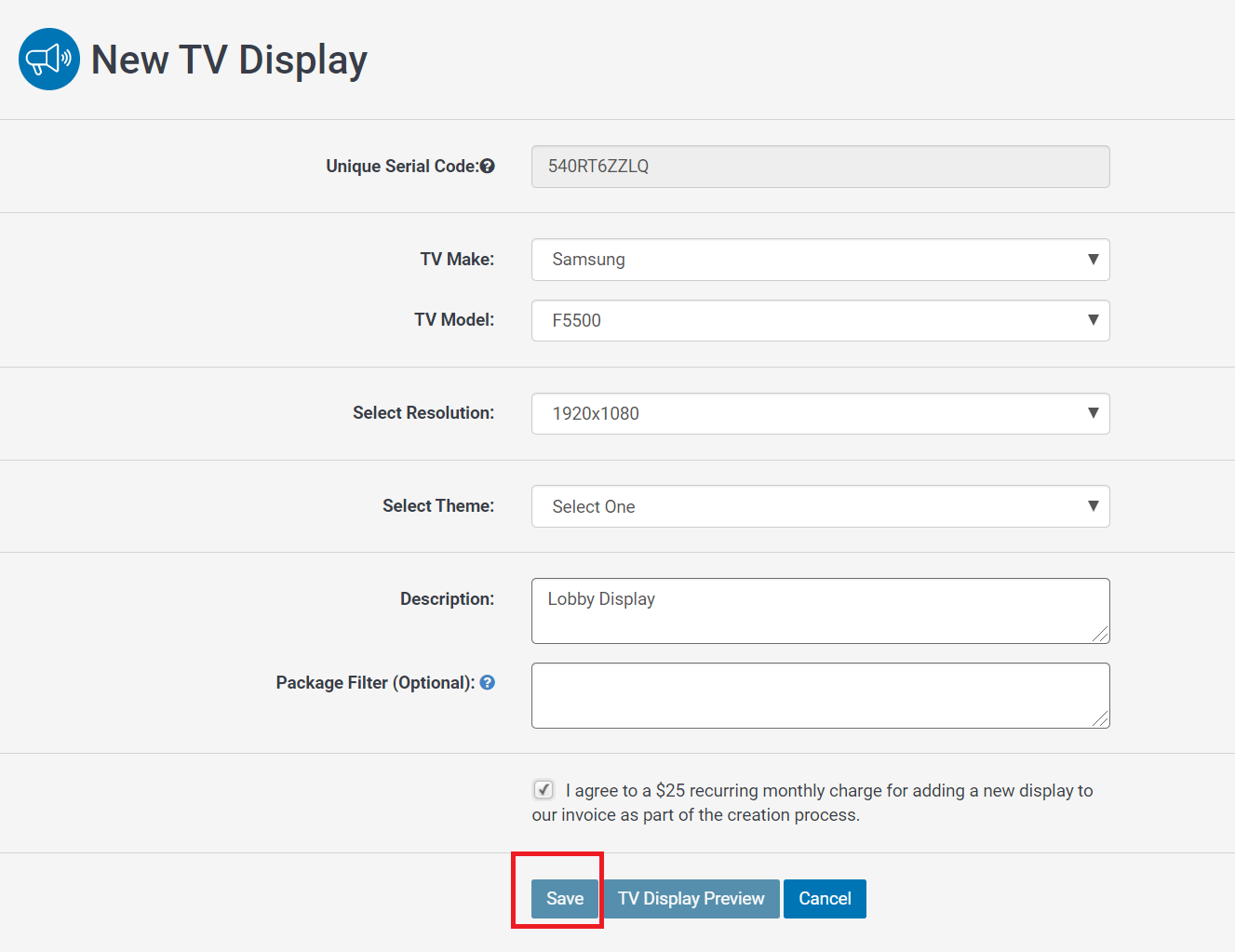 5. Once you have clicked Save an email will be sent to your account manager regarding your new Lobby display, who will then process the request for the order of a new TV display.