Users have the option to edit the reply to email address for notifications sent out, this information can be edited on the setup page for Condo Control Central. To do this:
1. Click on Setup under the Welcome menu.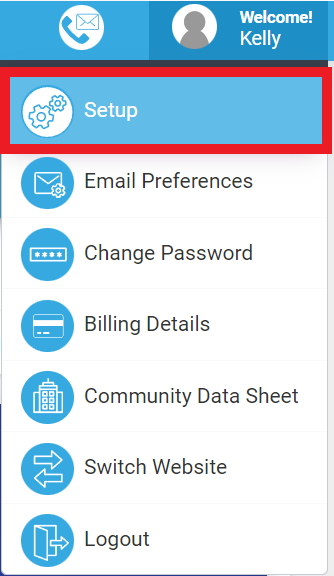 2. Click on the Workspace Settings tab on the left side of the screen and then click on the Edit icon next to Reply-To Address for notices.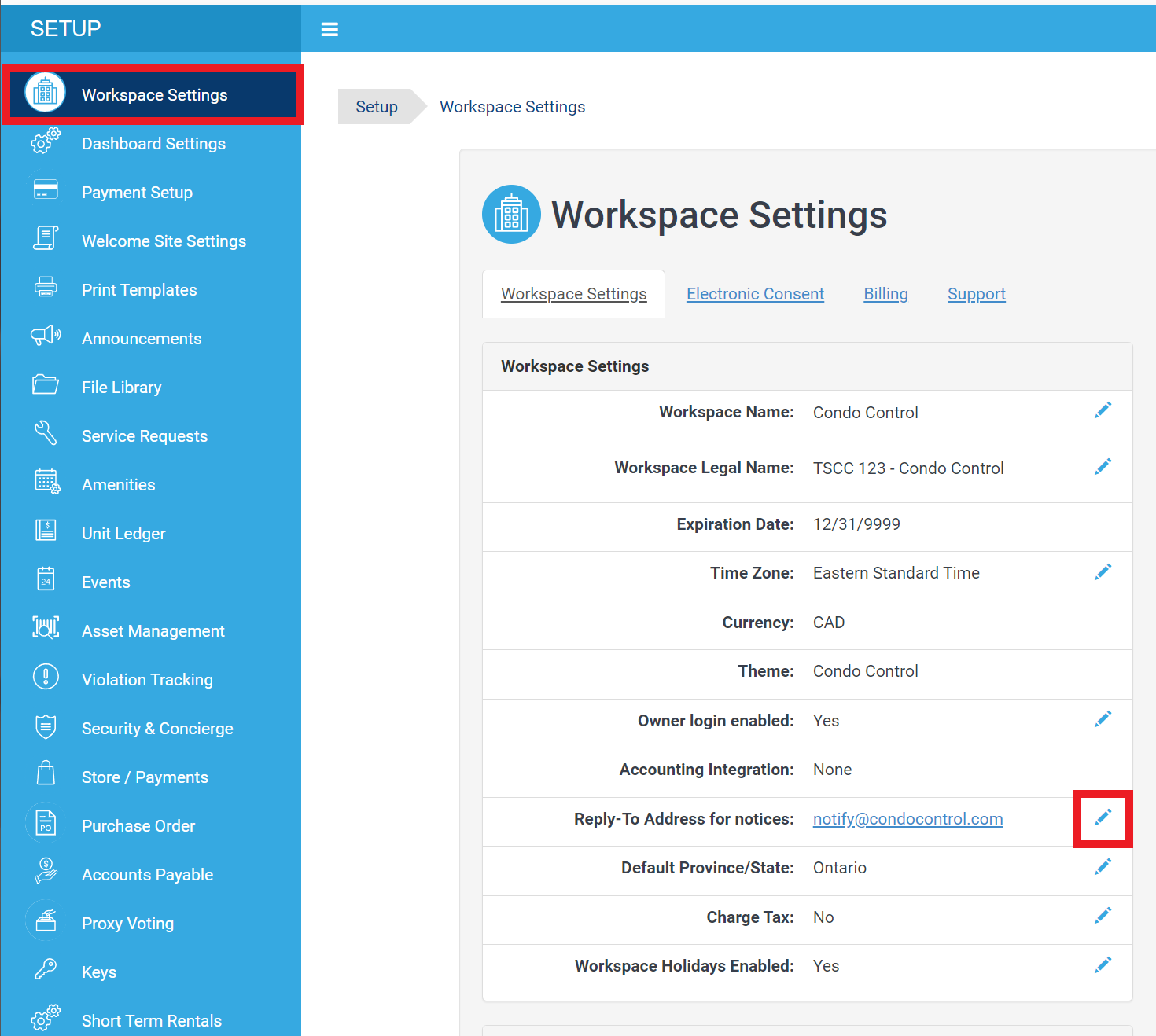 3. Enter the email address in the box provided. Once complete, click Save.