In this user guide you will learn how to enable the signature feature for visitor parking. This feature will ensure that visitors sign for their visitor parking passes.
1) Click on the Welcome feature then click on Setup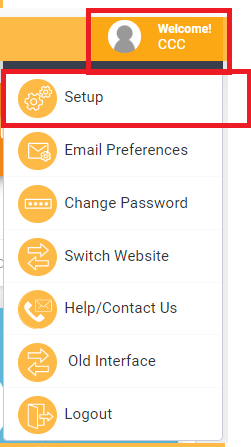 2) Click on the Security & Concierge feature on the left hand side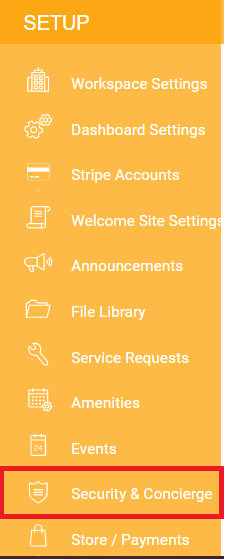 3) Underneath the heading " Visitor Parking" scroll down and you will see " Capture signature for visitor parking" click on the pencil icon ( edit) which is beside it.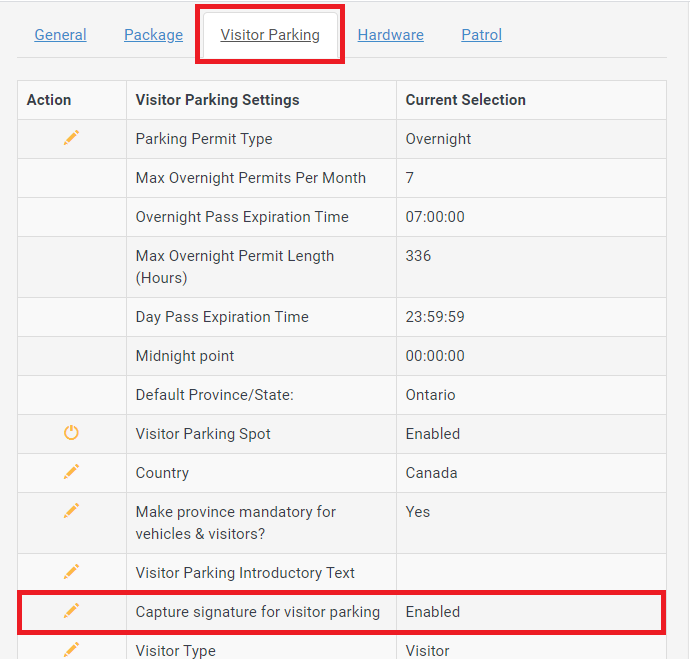 4) In selected option click enable then click save