This user guide we will show you how to create a report that will showcase to you all the email errors to you of all the residents and staff members in your buildings.
A) Login to Condo Control Central
1) On your left hand side go into the feature labelled reports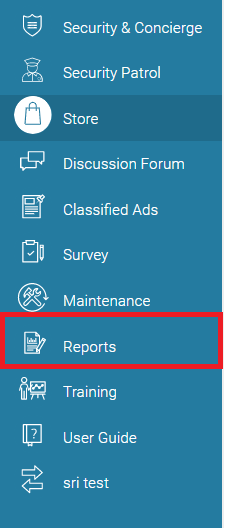 2) Find the report " Unsubscribed Users" which is under the heading unit file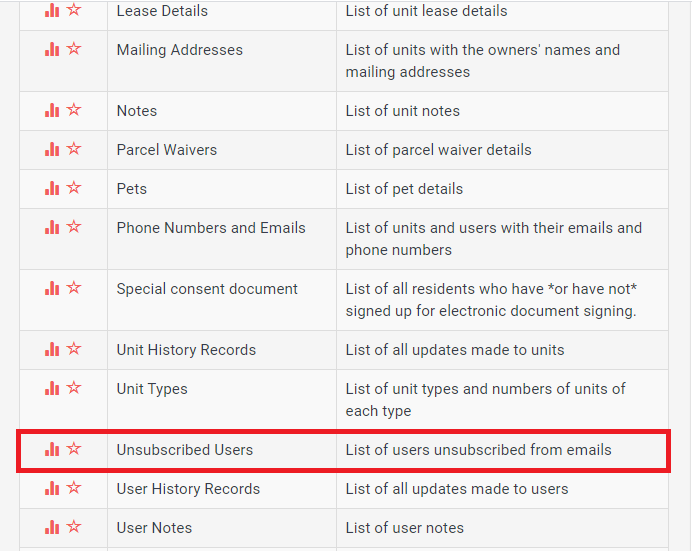 3) Click on the graph icon to run the report which is beside the name.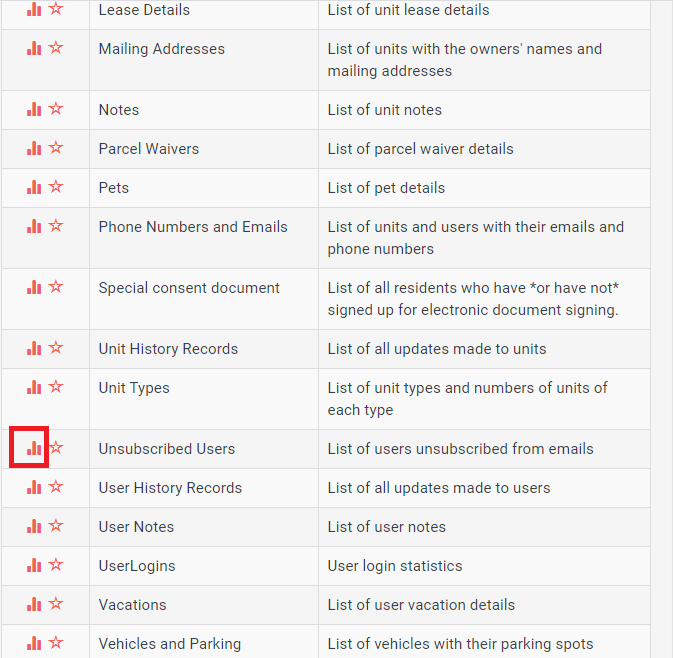 4) You will now see a report identifying all the email status types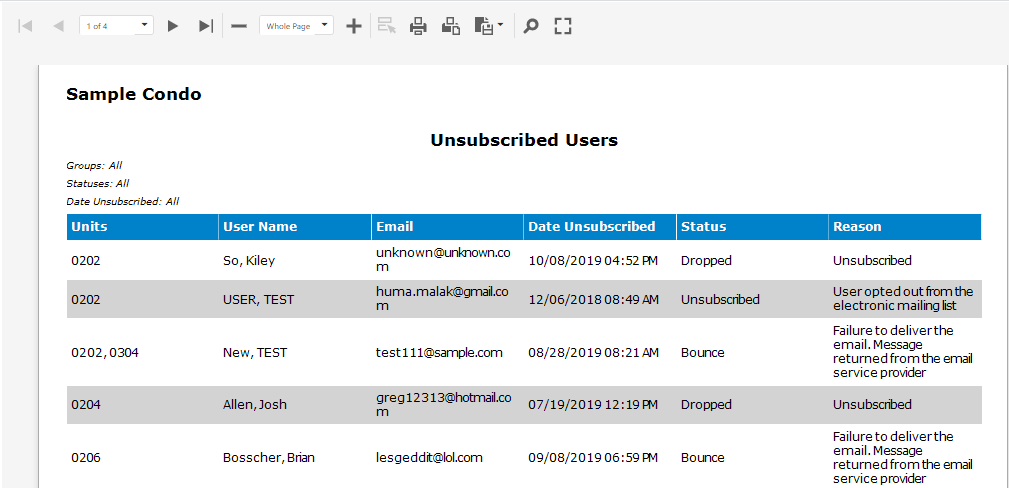 5) If you wanting a specific error to find in the report please do the following:
6) Click on the Filter icon and go to the title " Filter by Statuses" and click on the errors that you want to run your report on. Then click on the submit button to run the report.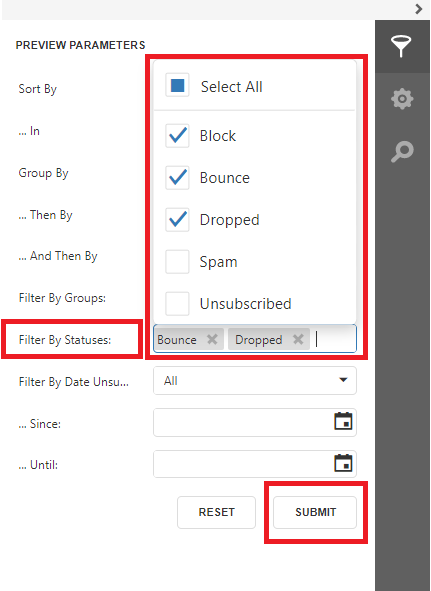 Now you will have a report based on the specific email statuses you are trying to find
Now you have completed the user guide on how to create a report for email statuses