Property managers can provide residents with their contact information by taking the following steps on the Condo Control module.
To review the other workspace Settings, view the related articles:
Workspace Settings - General Workspace Setup
Workspace Settings - Welcome Site Settings
Setup Page - Workspace & Dashboard Settings Video Guide
1. Click on Setup under the Welcome menu.
2. On the left-hand menu, click on Workspace Settings.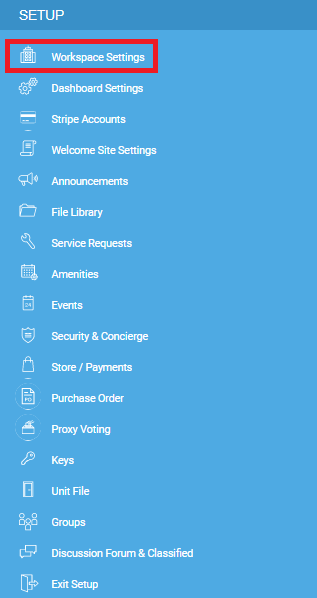 3. On the bottom left side of the Workspace settings page, you will see the Contact Details section. To edit any of the sections, click on the edit button to the right of each section.
Residents will then see this information in the Help/Contact Us section of the site.