The dashboard background and layout for the resident, Admin and Security & Concierge view of the mobile application can be customized by members of the management team on the setup page on the desktop. To do this:
1. Click on the Welcome button, then click on Setup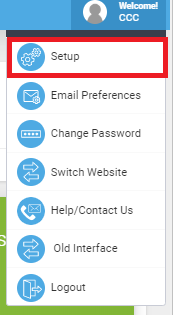 2. Click on Dashboard settings on the left-hand menu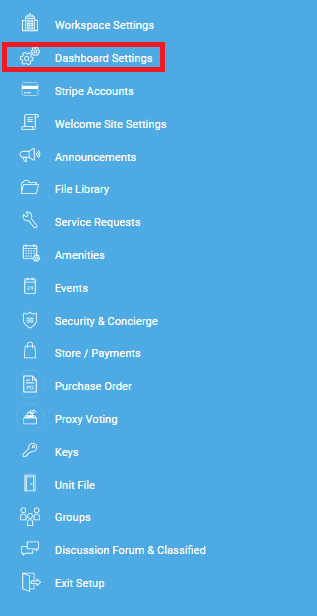 3. Click on the Mobile App tab on the right side of the screen.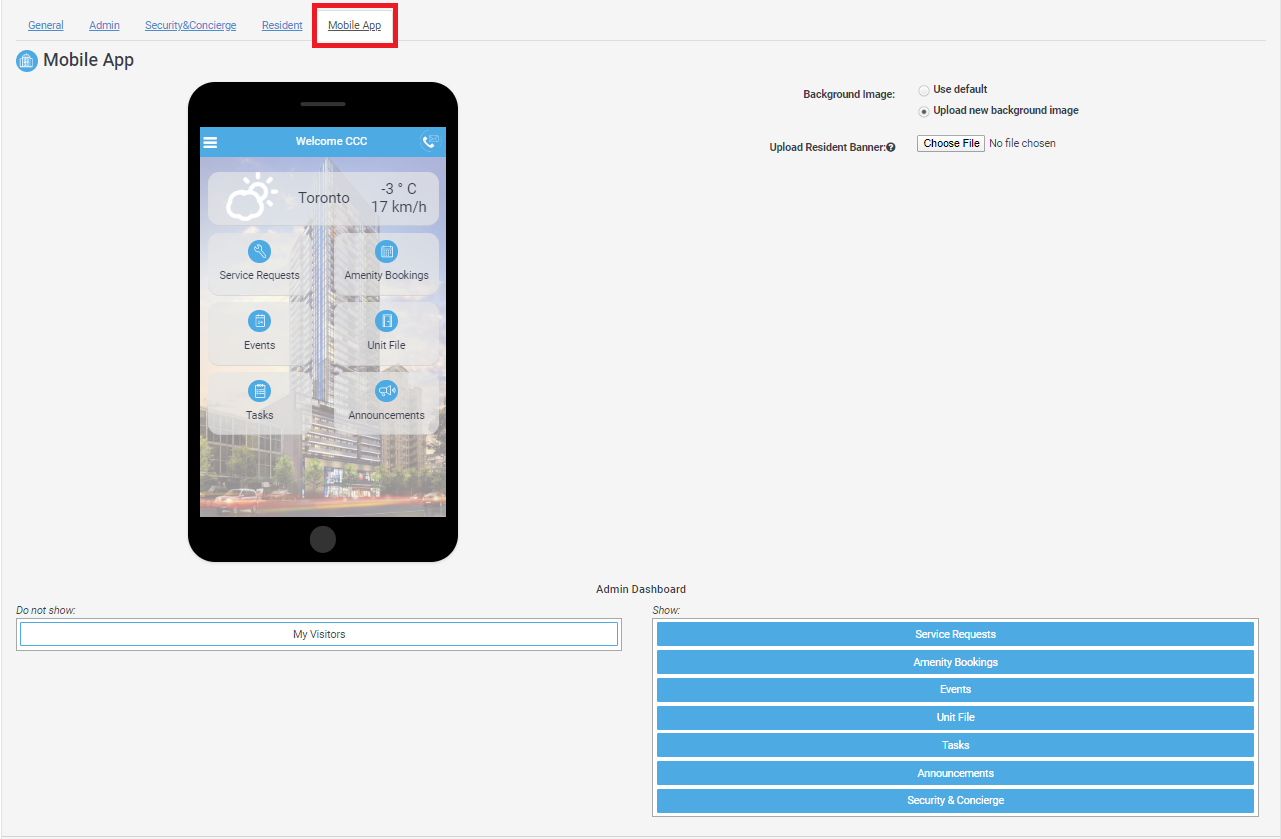 4.You can choose to upload the background image or drag items you would like to display from 'Do not show' to 'Show' in the following groups: Security/Concierge Dashboard, Residents Dashboard then click the save button.