Follow these steps to setup and connect your Stripe account.
1. You will need to sign up by clicking on this link https://dashboard.stripe.com/register. Then, enter your email, full name and password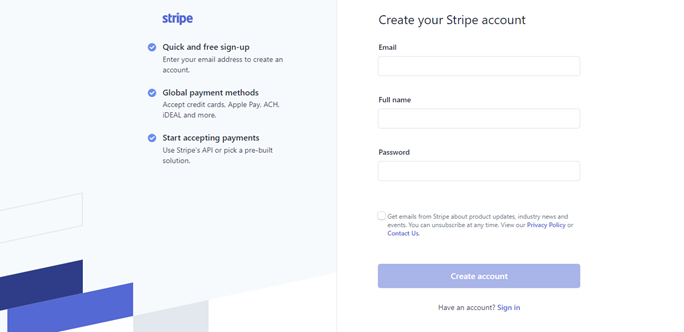 2. You will receive an email to verify your Stripe account.

After the email is verified, you will update the account name and click activate your account on the left-hand side menu.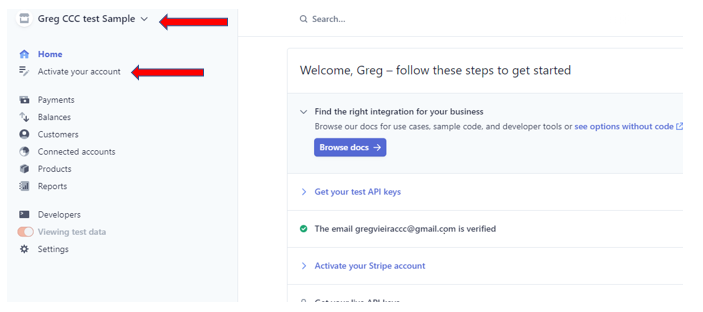 3. After you click activate your account, you will be prompted to a series of information that you will need to provide to Stripe, see below screenshots.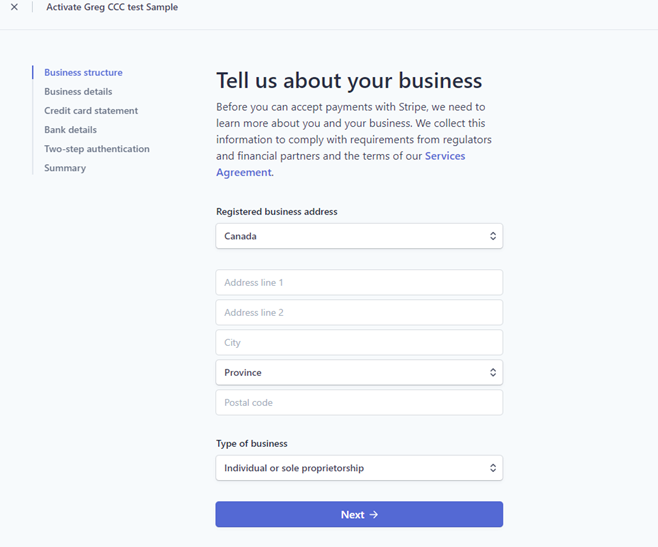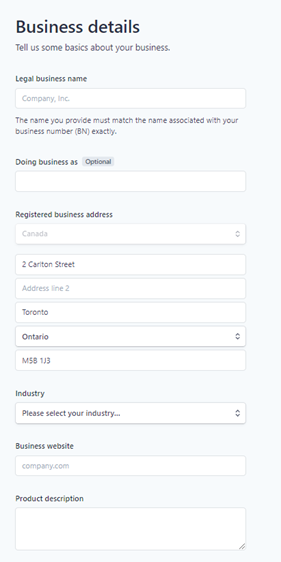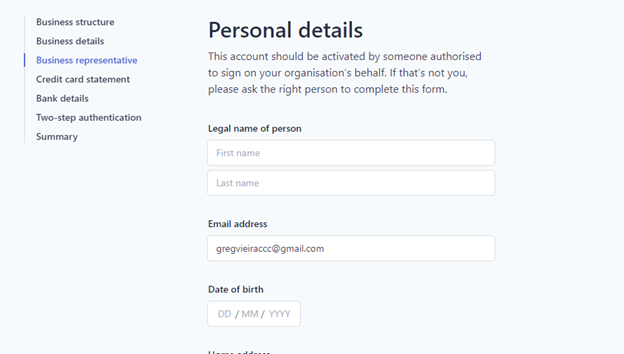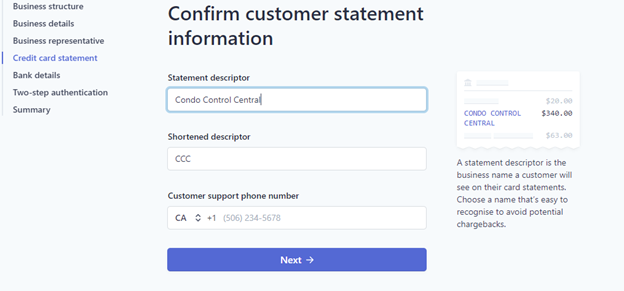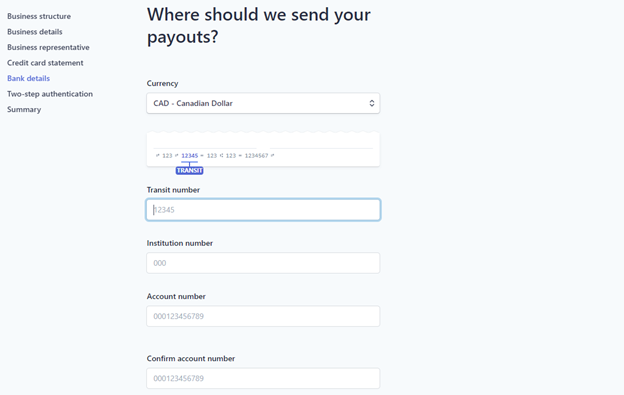 4. You will now login to Condo Control Central. Click welcome top right. Then, click setup. After, click Payment Setup on the left hand side menu. Click the Payment Solutions tab then click Here to view details under Stripe. After that, click Connect.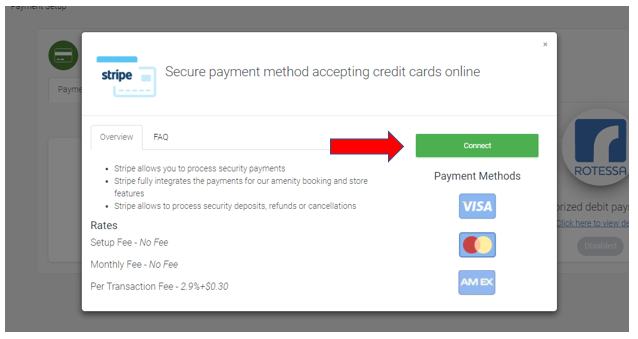 5. You will now select the payment provider as Stripe.
Enter the account unique name i.e. TSCC 1234

Enter description/comments (i.e. credit card for amenities, main workspace account) then click connect. IMPORTANT NOTE: Please make sure to have the workspace and Stripe under the same browser i.e. google chrome