The following changes were rolled out to Condo Control during our August 5, 2021 release. Please review the release notes below carefully as some changes impact the way the system works.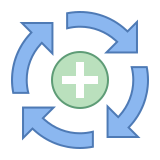 IMPROVEMENTS:
Support for Philippine Currency
We addressed requests for Condo Control to show the Philippine currency symbol (₱) across the site if the workspace currency is set to PHP. Mobile changes will be rolled out soon.

BUG FIXES:
Fix to Announcement Recipient List on Portfolio
We addressed an issue with the recipient list not appearing when creating announcements on the portfolio level.
Fix to Functionality of Autogenerating Barcodes for Badges
We fixed a setting allowing barcodes to be autogenerated for user badges.
Fix to Pay Later Functionality
We addressed an issue affecting the pay later functionality for some bookings.
Fix to Search on Service Request Page
We addressed an issue with case sensitivity when searches were performed on the service request page.
Fix to Amenity out of Service Functionality
We improved the process of taking an amenity out of service.
Fix to Incident Reports Display
We addressed an issue affecting the way incident reports were displayed for users in linked workspaces.
Fix to Condo Manager Integration
We addressed an issue affecting some workspaces with the Condo Manager integration, including a fix to syncs involving users with blank usernames.
We addressed an issue with the Yardi integration wiping out contact information details added on Condo Control. Now both systems are in sync.
Fix to Service Request Knowledge Base
We resolved an issue that made the service request knowledge base available on workspaces that did not have the setting turned on.
Fix to Create New Service Request Page
We addressed an issue with the "requested by" field being available on the create new service request page to admin users who are given limited permissions.
Fix to Available Merged Fields on Violation Templates
We addressed an issue with some fields appearing as unavailable for merger on printed violation templates.
Fix to Violations with Modified Settings
We addressed an issue that caused an error message to appear on some violations after the settings were changed.
If you have any questions or need clarification on any of the changes, please contact support by creating a case at https://condocontrolcentral.zendesk.com/hc/en-us