This user guide provides step-by-step instructions for how navigate your Stripe account in order to
reconciliate payments received by your corporation. Since Stripe will deposit a lumpsum amount to your bank account, this guide will show you how to get the details of each payment.
This guide is intended to be used by the person who has an Administrator role for the Stripe Account, he/she should have access already, including the two-factor authentication (done via code sent to a registered mobile). If you have all this, you're good to go.
1. Login to the Stripe Account, on the left-hand menu click on <Payments>, then <Payouts>.

2. Click any Payout whose details you want, then scroll down to the Transactions Section and click <Export>.

3. A spreadsheet should download to your computer.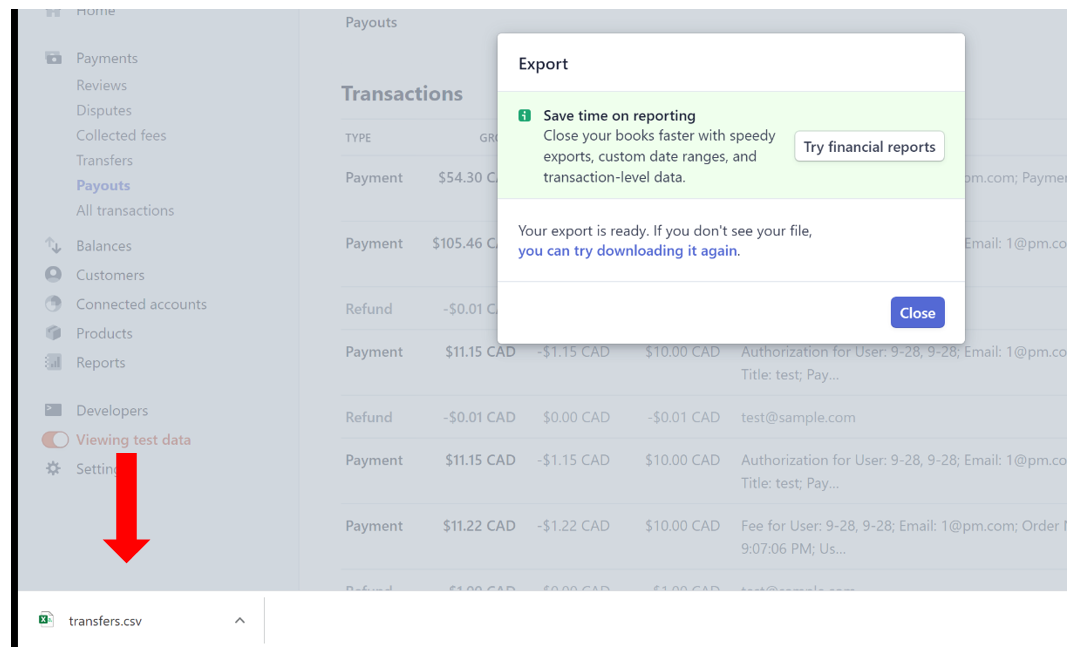 4. Open the document and use this information to reconciliate. Column I "Net" represents the amount the corporation received after other fees (CC and Stripe) are considered. Column D provides the Details of User, Email, Order Number (the same as in Condo Control) and Date.


Additional Tip: If you wish to change the frequency of lumpsum payments, you can do so by going to Balances and changing the frequency there.