To send Welcome Letters to your residents, follow these steps:
1. Login to your Condo Control account.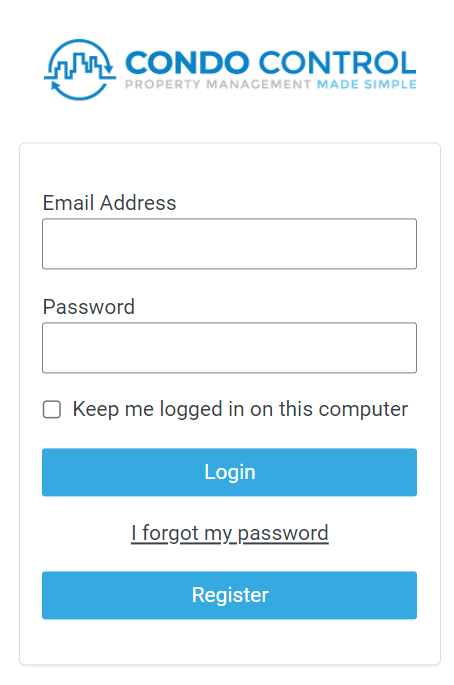 2. Select Unit File from the side menu.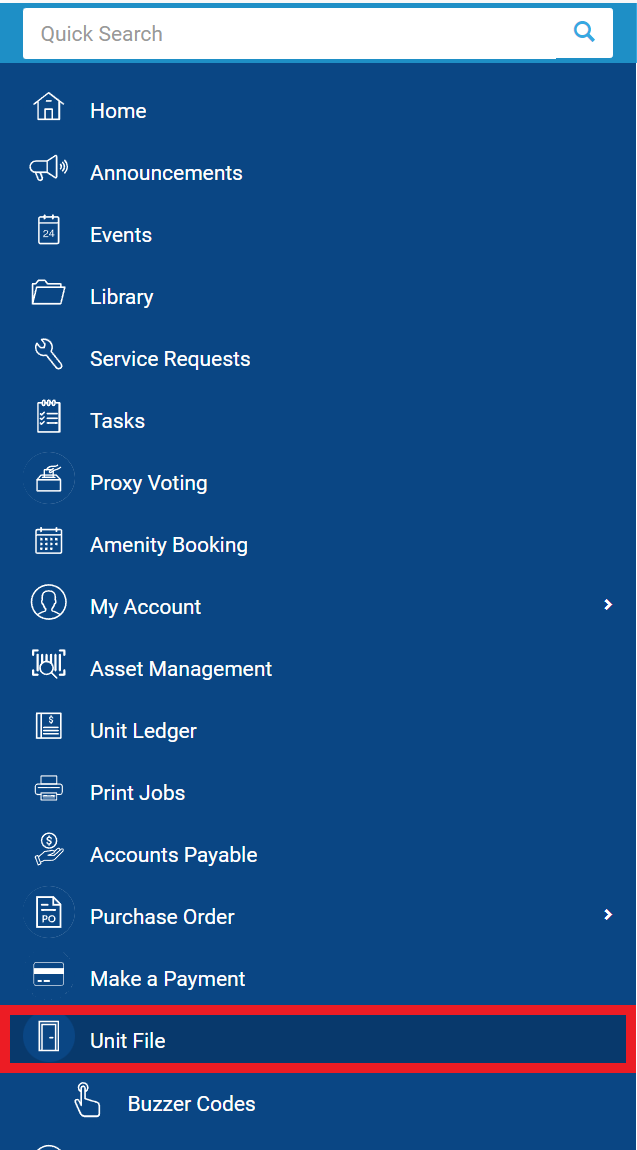 3. Search for the unit or the user you wish to send the Welcome Letter to using the search bar. You can search by typing in the unit number, name, or email address of the resident and selecting Search.

4. Once you find the user you are looking for, click on the individual's name.

5. On the user details page ensure you are on the "user" tab.
6. Scroll down on this page, and click on Send Welcome Email. This will automatically send a welcome email to the associated email address and the email will include a link the resident can click that will take them to the registration page with the unit number and their unique registration code automatically filled in.
Note: This button will not appear if the user does not have an email address on file.
7. You have now successfully sent your resident their Welcome Letter.