The following changes were rolled out to Condo Control during our November 10, 2021 release. Please review the release notes below carefully as some changes impact the way the system works.

NEW:
Service Request Feature on Portfolio
We are rolling out Service Request functionality on the portfolio level. Portfolio admins can now view, reply to and create service requests for all workspaces from one place while on their portfolio.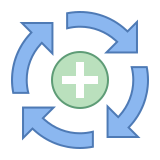 IMPROVEMENTS:
Amenity Booking Overhaul on Mobile
Our latest mobile improvements contain a redesigned amenity booking feature. The feature now matches desktop functionality and flow, and captures all details and scenarios that were previously missing on mobile. The feature is also more visual and can showcase amenities with multiple pictures and pricing details.
Setting Allowing Corporation to Absorb Zego Fees
We added a new setting that could be used by a corporation or association with the Zego integration to absorb Zego fees. When this setting is selected, end users (residents) do not see the Zego fees.

BUG FIXES:
Fix to Signature Tab under My Account
We resolved a permission issue resulting in the signature tab being unavailable to users who didn't have access to the Setup space.
Fix to VMS sync for Unit Addresses
We addressed an issue that incorrectly created a comma for unit addresses during VMS syncs.
Fix to Payment Error While Adding Zego Payment to Violations and Service Requests on Setup
We addressed an issue with a payment error that occurred when the violation or service request feature was connected with a Zego payment option on the setup page.
Fix to Asset Custom Field Single Selection Pick List
We addressed an issue with a custom field Single Selection Pick List duplicating values on the setup page.
Fix to Badges for Owners with Multiple Units on Mobile
We addressed an issue impacting users with multiple related units not being able to view their badges on the mobile app.
Fix to UTC Issue on Event Reminder Emails
We addressed an issue with event reminder emails not showing the correct time due to an UTC issue.
Fix to Incorrect Registration Status for Some Resident Users
We addressed an issue with the registration status not updating for some users after they finished the registration process.
Fix to Violations Tab under My Account
We addressed a permission issue for the violations tab. Now it will be hidden for users without permission to view violations.
Fix to Recurring Events Edits
We addressed and issue preventing users from saving their changes when editing recurring events that have already started. Now all details can be updated for an event.
Fix to Duplication of Service Request due to Missing Validation for Send Button
We addressed an issue allowing users to save multiple versions of a service request if they clicked the send button multiple times on a service request draft page.
Fix to Activation of Short Term Rental Guests with Future Stay Date
We addressed an issue preventing guest status from being activated on the short-term rental feature for users with a future stay date.
Fix to Timeslot Availability on the Calendar
We addressed an issue with some unavailable timeslots being shown as available on the calendar due to the UTC issue.
Fix to Delete Columns Appearing on Printed Asset Details
We addressed an issue with deleted custom fields reappearing on printed asset details.
Fix to Service Request Replies via Email
We improved the functionality of replying to service requests via email for users that are in both the resident and admin group. Previously, if users didn't have permission to post public comments as part of an admin group, replies to their own service requests were saving as private. Now if a service request is submitted by a user, replies to such requests via email would save as public.
Fix to Registration Flow with Webcam Profile Picture Upload
We addressed an issue with the "Continue" button missing on the profile picture upload page. This prevented users from completing a registration.
Fix to Registration Flow for Users with Existing Photo ID
The system was not recognizing existing photo IDs uploaded on Unit File when residents were going through the registration process. Now, if users have photo ID attachments assigned to them already, this step will not be loaded in the list of registration steps.
If you have any questions or need clarification on any of the changes, please contact support by creating a case at https://condocontrolcentral.zendesk.com/hc/en-us