Please follow the below steps to enable and utilize the Staff On Duty feature.
1. Log into your Condo Control account.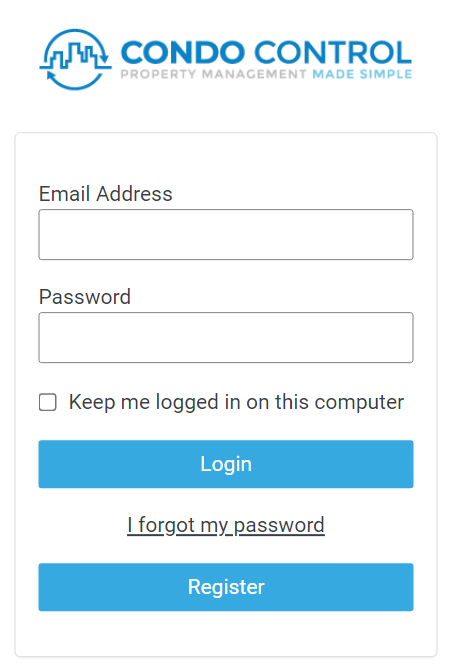 2. Click on "Welcome!" in the top-right corner and select Setup.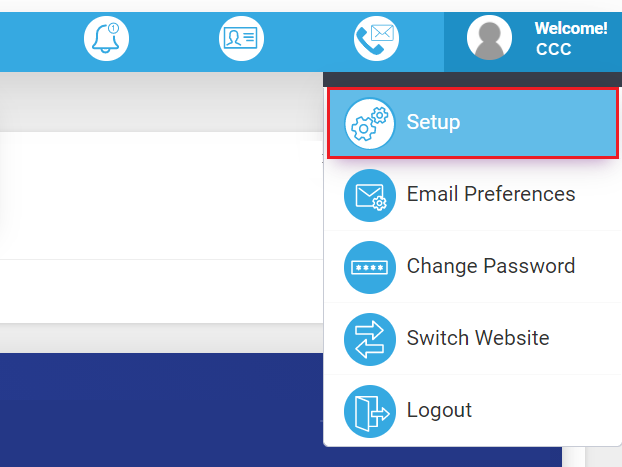 3. Click on Security & Concierge on the left-hand menu.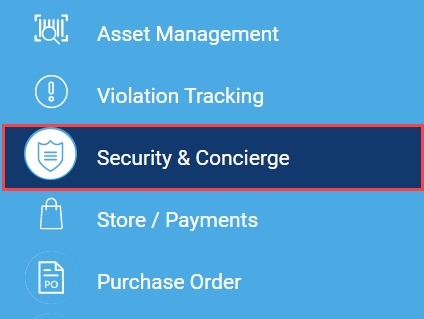 4. Click on the General tab at the top of the page, then click the Edit (pencil) icon next to Staff On Duty.



5. Select Enabled from the drop-down menu and click Save. The Staff On Duty feature is now enabled.



6. From the Homepage, click on the Contact Us (phone and mail) icon, then click on the Staff On Duty tab. You will now see which team member(s) are on duty.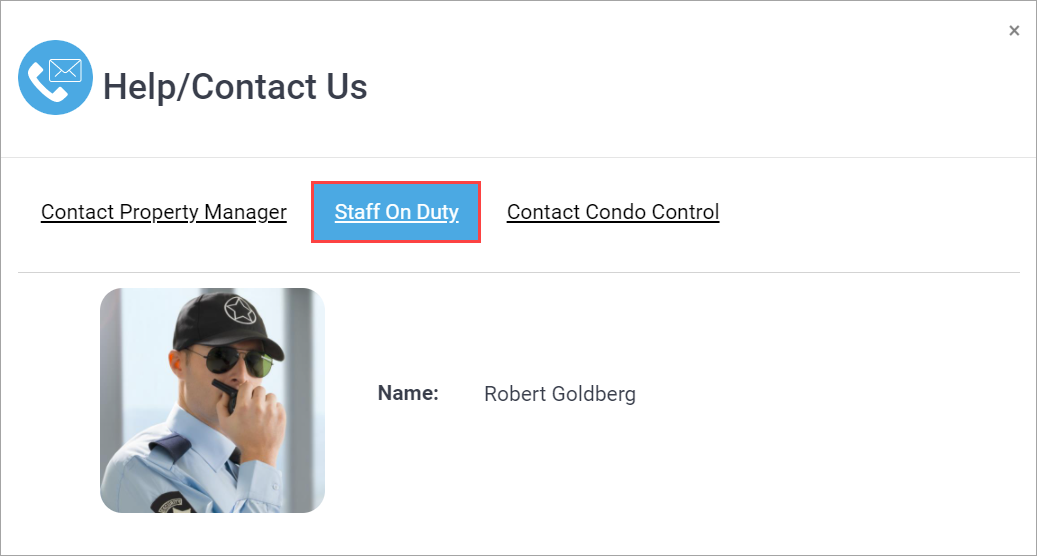 NOTE: Security Staff must create a security log to be displayed on the Staff on Duty section, and they will only be displayed for the duration of their shift.

TIP: We recommend uploading profile pictures for all security staff. To do so, select the user from the Unit File and click on the profile picture icon next to their name.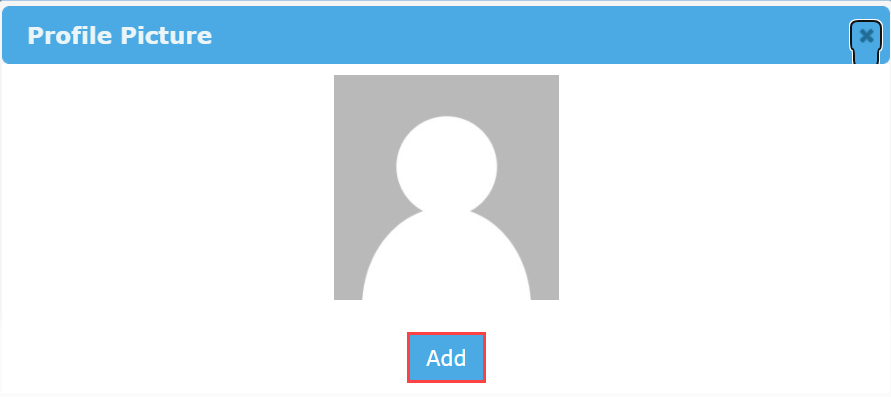 If user group permissions are enabled, security staff can also upload their own profile picture under My Account by clicking on the profile picture icon next to their name.