The following changes were rolled out to Condo Control during our January 13, 2022 release. Please review the release notes below carefully as some changes impact the way the system works.

NEW:
Vendor Portal Feature: Jobs and Quote Requests Functionality.
We rolled out newest extensions for the Vendor Portal feature: quote requests and jobs.
Under quote requests, users can send quote requests to vendors, communicate with vendors within chats, and compare quotes.
Once the vendor is hired for a job, the quote request converts into a job. Admin users can link jobs to purchase orders for better traceability and transparency.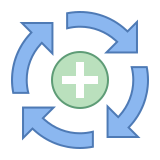 IMPROVEMENTS:
Zego Payment Integration Now Available for Amenity Bookings
A few months ago we introduced a new payment integration For US clients called Zego. In this release we expanded the new payment method to the Amenity Booking functionality (credit cards accepted).
New Email Templates Translated to Spanish and French
We translated a few new templates to Spanish and French as part of our ongoing process of making email templates available in multiple languages. The templates include:
- amenity booking emails for owners and admin users
- store emails for owners and admin users
- violation tracking emails for owners and admin users
Ability to Send out Private Pass-on Logs
We introduced a new "Can administer pass-on log chats" permission for admin groups. Users with such permission can write private pass-on logs that will only be visible to the recipients.
Breakdown of Unit File Permissions
We introduced two new Unit File permissions: "Can add new users only" and "Can add/edit contact details, names, FOBs, remotes, keys & buzzer codes." Users with such permissions will be able to perform only the specified actions in the Unit File.
New Amenity Booking Setting: Total Capacity Limit
We introduced a new setting allowing admins to manage the capacity of bookings by timeslot when the guest limit is enabled. Now the bookings will not be allowed for a specific timeslot if the maximum number of participants has already been met.
Improvements to Visitor Parking Functionality
We will now allow users to log visitors with an arrival time in the future (mobile parity will be implemented in one of the upcoming mobile releases).
We will also allow to create visitors without a vehicle from the website.
New Announcement Template "Mobile App"
We introduced a new built-in announcement template explaining the benefits of a Condo Control mobile application.

BUG FIXES:
Fix to a Bug that Prevented Booking Revisions for Available Times
We addressed a bug that prevented users from revising a booking for an available time in cases where amenity settings for start and end time were modified.
Fix to Duplication of Consent Documents under Parcel Waiver Report
We addressed an issue with some parcel waivers being duplicated on Reports.
Fix to Short-Term Rental Functionality (Time-Zone Issues)
We addressed a couple of issues with the Short-Term Rental functionality related to the time zone of the workspace.
Fix to Tasks Module Validations
We addressed an issue with the Save button on the tasks module triggering duplicate posts.
Fix to Violations Past Due Widget on Home Page
We addressed an issue with the home page widget including closed violations as part of the total number of past due violations.
Fix to Pet Deletions under Unit File
We addressed an issue with pets deletion under Unit File in case pets were added with attachments.
Fix to Viewing Details of Users from Linked Workspaces on Unit File
We addressed a bug that occurred when viewing users from a linked workspace under the Unit File.
Fix to Online Payments on Workspaces with Names Including Extra Symbols
We addressed an issue with online payments functioning improperly on workspaces with workspace names that use extra symbols (like '' or "").
Fix to QuickBooks Online Syncs
We addressed an issue with inactive accounts coming through during QuickBooks online syncs.
Fix to Asset Tracking Report Slowness
We improved the loading speed of asset tracking reports for workspaces with a large number of assets.
Fix to Duplicate Event Reminder Emails
We addressed an issue that caused duplicate reminders for events to be released if events dates were edited.
Fix to Warning on Create New Violation Page
We addressed an issue that caused an incorrect warning to appear on the create new violation page. Now the warning about no email on file will be shown only if one of the selected recipients do not have an email on file.
Fix to Reports not Showing Bookings with Charge Expired Status
We added a new filter to the Amenity Online Payments report to show bookings with status "Charge Expired".