The following changes were rolled out to Condo Control during our January 26, 2022 release. Please review the release notes below carefully as some changes impact the way the system works.

NEW:
Proxy Voting Feature on Mobile App
We rolled out the Proxy Voting feature on our mobile apps. The feature allows residents to submit proxy from mobile and participate in the live meetings.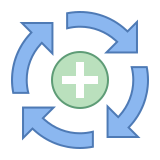 IMPROVEMENTS:
Improvements to the Vendor Portal
We have improved on the UI and functionality of our vendor portal feature. Enhancements include login validation, label convention, submenu view, ability to hire multiple vendors for the same job, ability to close a job and proper logos on email notifications.
New Email Templates Translated to Spanish and French
We translated a few new templates to Spanish and French as part of our ongoing process of making email templates available in multiple languages. The templates include:
- welcome email sent from Unit File
- online payment confirmation
- package pickup reminder
Ability to Rank Candidates in Proxy Voting
We rolled out a functionality allowing users to rank candidates during a proxy vote. In case one of the candidates is eliminated during a live vote, the votes for the eliminated candidate can be redistributed to the remaining candidates.
Owner Edits to Email during Registration will Update VMS
Now if resident user edits their own email during the registration or under My Account, this will send the updates to VMS.

BUG FIXES:
Fix to Group Assignment Being Removed when User Edits Own Profile
We fixed an issue with group assignment disappearing when users edit their own profile from the Unit File.
Fix to Chinese Characters in Welcome Emails
We addressed a formatting issue with Chinese characters in welcome emails sent from the setup page.
Fix to Date in Security Log Details
We improved the logic behind showing the date on security log details: now it will show the date when a security log was started (previously it showed the date when a log was cancelled).
We addressed an issue with public comments appearing as drafts upon reopening a violation draft.
Fix to Closed Violations Sending Due Date Reminders
We addressed an issue with violation due date reminders being sent for closed violations.
Fix to Service Request Drafts Appearing in Admin Search
We addressed an issue with draft service requests being visible to admin users via global search. Now they will be visible only to the residents who submitted the request.
Fix to Asset Status Update
We fixed a bug affecting the status of an asset when approved from the Unit File.
Fix to UTC Time on Printed Version of Service Requests
We fixed an issue affecting the "Date Opened" and "Date Updated" fields. Now printed service requests will show the workspace time.
Fix to Due Date for Status Certificates
We fixed an issue that caused the due date field on status certificates to be shifted by one day.
Fix to Editing Stay Dates for Short Term Rental Feature
We fixed an issue affecting the stay start and stay end fields on the edit stay page.
Fix to Duplicate Transactions for QuickBooks Workspaces
We fixed an issue resulting in duplicate transactions being shown to users in workspaces with QuickBooks integration.
Fix to Deleted Photo ID during Registration
We fixed an issue that prevented the system from prompting a user to reupload a photo ID if the first one was deleted from the Unit File during the registration process.